5 Helpful Tips to Raise a Child Who Is Not Rude or Disrespectful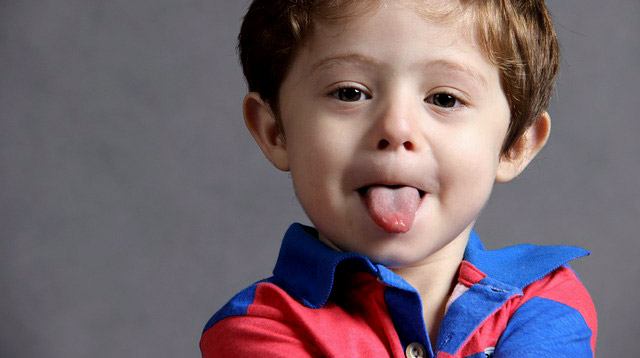 Manners are more than "please," "thank you," and "excuse me." They're outward expressions of respect, consideration, and kindness towards other people. To quote etiquette guru Emily Post, "Manners are a sensitive awareness of the feelings of others. If you have that awareness, you have good manners, no matter what fork you use." Here are tips to show and teach your toddler or preschooler what it means to be well-mannered. 

1. Instill empathy first.
A child with a strong sense of empathy will be more inclined to think of other people's feelings and do something about it, like say "sorry" for hurting a classmate's feelings or "thank you" when receiving a gift from a relative. "Empathy is one of the key character traits that leads individuals to help and be kind," says Dr. Laura Padilla Walker, associate director of Brigham Young University's School of Family Life in a research brief.

"If she does behave disrespectfully, ask how she thinks her behavior made the other person feel," Dr. Richard Gilham, a child psychologist, suggested in a column for BabyCentre UK. Try talking about feelings often too, added Dr. Gilham. Not just "happy" and "sad" either. Don't leave out more complicated ones like "disappointed," "embarrassed," and "frustrated." 

What other parents are reading

2. Practice at home.
What your child does at school and in public is a reflection of life inside your home. If your child is used to hearing family members say polite words, it's likely she'll follow suit. Say "please" when you ask her to do something and thank her when you see fit. "Use a gentle tone of voice and make eye contact, to show her that there's more to good manners than using the right words," said Dr. Gilham. 

"It's important to start as early as you can so manners become something a child does automatically, whether she is at home or away," Robin Thompson, founder of the Robin Thompson Charm School in the U.S. told Parents.

When you're out and about with your child, let her hear that you use words like "excuse me," "thank you," and "you're welcome" even with strangers. Be careful of using inappropriate expressions of anger. Be calm and respectful of others when driving, for example.

3. Take notice when she's being respectful. 
"It won't happen overnight, and you need to take it slowly," Sheryl Eberly, author of 365 Manners Kids Should Know, told Parents. There will be times when your toddler or preschooler will not behave as politely as you would hope. She may forget to greet guests with a hello or goodbye from time to time, and this is okay. "It's unlikely she'll mature enough to behave politely most of the time until she's at least 6 or 7 years old," said Dr. Gilham. 

However, noticing and praising your child for being polite and respectful will help speed up the process. It will encourage the good behavior and send the message that you expect her to be well-mannered. 

ADVERTISEMENT - CONTINUE READING BELOW

What other parents are reading

4. Gently correct. 
"While it's disappointing when our kids are rude to others, blowing up about it could cause your child to resist your efforts to teach considerate behavior," developmental psychologist Susanne Ayers Denham said in a column for BabyCenter. Manners are all about being mindful of other people's feelings and being respectful. Raising your voice and exploding in anger at your child shows the opposite. 

Instead, be clear on what you want her to do. Dr. Gilham gave this situational script as an example: "When you call your brother 'stupid,' it makes him sad, and that makes me sad, too. Could you think of a polite way to show him that you're upset?"

Dr. William Sears, a renowned pediatrician, said he also practices politeness when correcting children or giving them a sermon. He makes it a point to keep his voice modulated, maintain eye contact and he even puts a hand on the child's shoulder. "These gestures reflect that I am correcting the child because I care," he said. "My politeness showed him that I value him and want him to learn from his mistakes."

5. Try not to force it, but be consistent. 
"When you remind a child to say 'please,' do so as part of good speech, not as a requirement for getting what he wants," said Dr. Sears. Sternly demanding the "magic word" before giving your child anything he wants might only backfire. He will tire of polite words even before he understands what they're really for. 

On the other hand, be consistent with your good manners. Show her that you have good manners at the table, and so does everyone at home. Remind her that you expect it of her too whenever she forgets. 

Source: BabyCentre, BabyCenter, Parents, AskDrSears

ADVERTISEMENT - CONTINUE READING BELOW

Recommended Videos

What other parents are reading

Celebrate your pregnancy milestones!


Enter your details below and receive weekly email guides on your baby's weight and height in cute illustration of Filipino fruits. PLUS get helpful tips from experts, freebies and more!

You're almost there! Check your inbox.


We sent a verification email. Can't find it? Check your spam, junk, and promotions folder.

Trending in Summit Network