Are You Raising an Unemployable Child?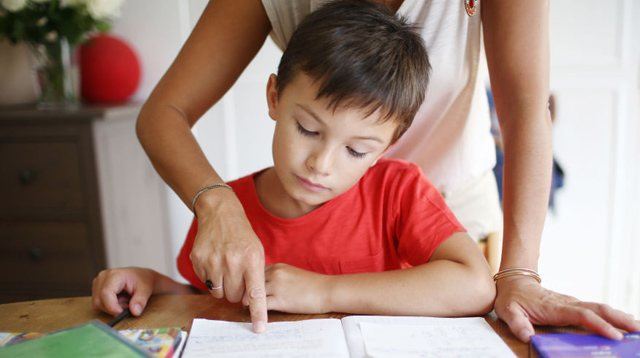 We can't say it often enough. At some point, you need to let your child go. It means making him responsible for the choices he makes, whether that will result in failure, frustrations, or disappointment. Letting him take responsibility for his actions gives him the skills to handle and tackle real world problems later on. Doing the opposite (or, in other words, helicopter parenting) means you might be raising kids who are "unemployable," according to a psychiatrist.  

Overparenting can produce an overly-entitled attitude and lack of important life skills in a child, said Dr. Marcia Sirota in a featured post on The Huffington Post. "The young person's general aura of ignorance and incompetence, combined with expectations of immediate and substantial rewards unrelated to performance are likely to be the kiss of death in any interview for a good position," said the psychiatrist, author, and coach. Ouch. 

What other parents are reading

In the workplace, a young adult raised by helicopter parents is more likely to be ineffective at his job, have a higher rate of absenteeism, get in conflicts with colleagues, and have more incident report write ups, said Dr. Sirota, citing a paper from Bensinger, DuPont, and Associates. They might not even bother to clean up their mess in the pantry after a coffee break, she added. (To those who work in offices, this probably sounds very familiar.) 

Frustrations, like a nearing deadline or criticisms at work, can knock them down and make it difficult for them to cope. "Over-protection makes it nearly impossible for these young people to develop frustration tolerance. Without this important psychological attribute, young people enter the workforce at a great disadvantage." 

Frustration intolerance, or the inability to handle upsetting situations, is the result of a parent over-protecting a child from making mistakes. Think of you "helping out" with a child's homework or school project, but you are doing all the work. The child misses out on the opportunity to rely on himself to do a simple task, or find ways to bring a bad grade up because he always gets perfect scores. It breeds an adult who lacks coping skills to handle normal real life stressful circumstances -- like conflict at work with a superior. 

Plus, when the homework scenario above is repeated over and over again, entitlement is also cultivated. The child will continue to assume that other people will solve their problems for them -- even in adulthood. "They expect others to do these things for them, just as their parents always have. In essence, they can't think or act for themselves," she added. 

ADVERTISEMENT - CONTINUE READING BELOW

What other parents are reading

And when the world doesn't turn out the way they hoped, young adults raised by helicopter parents may not be able to handle hardships on their own. In casual conversations with some teachers and professors in the past, many spoke about how college students now don't seem too concerned about failing grades. They know their parents will storm the school and demand their grades to be changed even if the failing grade is a failure to pass a test or submit a homework. 

Recently, Polytechnic University of the Philippines topped the Jobstreet Philippines survey on the university graduates that employers prefer to hire. PUP beat Ateneo De Manila University, which placed third, and De LaSalleUniversity, which placed sixth (the University of Santo Tomas was second).

Jobstreet Philippines country manager Philip Gioca explained the sudden shift in employers' hiring preference. "PUP graduates display three distinct characteristics that are needed in their business. One, PUP graduates display a drive to succeed and are very hardworking. Second, they have reasonable demands, and they don't usually display an attitude of self-entitlement. And third, they tend to stay longer in a company, and they don't leave at the slightest difficulty."

What other parents are reading

"Helicopter parenting leads to increased dependence and the decreased ability to complete tasks without parental supervision," said psychotherapist Brooke Donatone on Slate. Her basis for this is a 2013 study, published in Journal of Child and Family Studies, which found that college students who experienced helicopter parenting are more likely to be depressed. 

All of this point to bleak prospects in the real world of jobs and careers. What then can you do to turn things around? A helicopter parent's actions come from a place of love and concern, said published author Ines Bautista-Yao, contributing writer for SmartParenting.com.ph. However, you will need to rethink your parenting style and become more self-aware. Have rules and expectations but also value independence and creativity. 

"Loosen your apron strings a little bit, and your reward will be a child who is self-sufficient, independent, and grateful to you for allowing him to blossom on his own and choose his own path," she said. 

Good luck!

ADVERTISEMENT - CONTINUE READING BELOW

Recommended Videos

What other parents are reading

Celebrate your pregnancy milestones!


Enter your details below and receive weekly email guides on your baby's weight and height in cute illustration of Filipino fruits. PLUS get helpful tips from experts, freebies and more!

You're almost there! Check your inbox.


We sent a verification email. Can't find it? Check your spam, junk, and promotions folder.

Trending in Summit Network