13+ Tips to Make Sure You're Supporting Your Child's Reading Skills Wherever You Are

Your child's reading habit will come from you. A storyteller and reading advocate shows you how.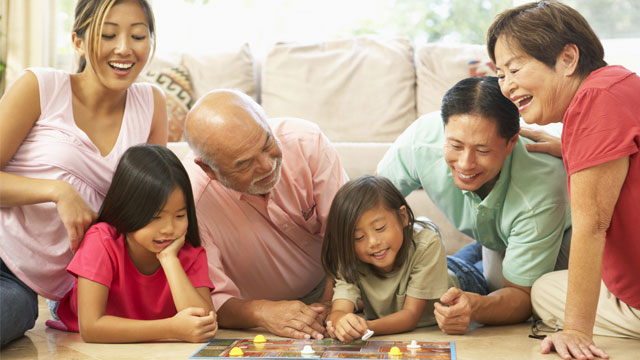 Just because school's on a break or it's a long weekend means reading has to stop. Here are some ideas to keep the reading habit alive during the break.

Involve children in shopping for books!

There's nothing more empowering to a child than being able to choose. Remember children are not often given the choice of books to read in class. At home, you can provide them with the chance to let them choose books they would like to learn. Here's how you can prepare them for the trip:  

Set the WHAT and WHY

Explain what you'll be doing (buying books) and why you're doing it. I'd say something along these lines:

"Today we're buying books, anak, and you get to choose what you want to get. I know you like (topics your child likes), maybe you can choose books about those, or maybe you'll see other interesting books. I want you to see what books are out there that you'll enjoy reading! I'm here if you need any help in choosing."    

Set LIMITS

Whether it's the number of books, budget, topic/language appropriateness, or format, I suggest you become familiar with current book formats and prices. Then let your child know the limits — you can only buy this number for this amount and this kind — even before going out. Remind them what you discussed and agreed upon at the bookstore. If this is the first time you're doing it, you probably also need to set a reasonable time spent in the bookstore.

ADVERTISEMENT - CONTINUE READING BELOW

Set EXPECTATIONS

So what would you expect them to do with the books they get? Take the lead in setting aside time every day to read the chosen titles and tell them that: "Now we have these books, let's set aside 30 minutes after dinner to read them." It shows them that the opportunity of choice comes with responsibility.

If you have access to a public library where you can borrow books, do that! You'll also find decent titles in second-hand bookstores. If you have a family friend whom you know has a good collection of children's books, pay them a visit and borrow from them. Why not invite them over next time to browse and borrow from your collection? It's similar to a playdate, only that it's a book date!

What other parents are reading

  

2. Rediscover board games

Boardgames and card games are richer, more complex, and more engaging than ever! Uno, Connect 4, and Scrabble are here to stay, but there are tons of other games out there for you to discover. I strongly suggest that before even committing to purchasing board games (because they are pricey), try them out first. Go to a board games café or visit YouTube for how-to-play different games and their reviews. This way, you and your child can see if this is the kind of game you'd like to play over and over again at home.   

Now, how are board games "reading" activities? We need to learn and follow instructions (know some new vocabulary along the way). We strategize, think critically, and adjust according to play. These are skills that we also use when we read. Aside from that, many board games require some form of reading — text, colors, or symbols.

CONTINUE READING BELOW

Recommended Videos

Here are my top 5 board games:  

Guess Who. A game of deduction that uses the player's observational and descriptive skills. It's great to try out with kids who love strategic plays.

Dixit. I'm a sucker for stories and surrealist paintings. This board game combines both. It's part storytelling and part guessing game.

Pictureka! It's kind of "Where's Wally" game. Kids love the search and find an element of it, racing who first gets to spot "a type of vehicle," "something that smells," or "things found in the kitchen."

Taboo. Word associations and guessing game for the whole family! This game is quick, exciting, and can be hilarious!

Slapzi Game. A card game that develops vocabulary. It challenges players to think on their toes as they race to think of words under different categories.     

What other parents are reading

3. Hold story playdates

Set a time, lay out a mat, invite one or two of your child's friends over for a playdate — story-time style! You can do this in your home or in the park. Maybe you can also take turns hosting with another parent! It's okay if it goes messy the first few times. Give the kids and yourself a few tries. Take your time to settle into the rhythm and the routine. I have done this for a few friends, here are some tips for you!

Get two to three books the children are familiar (or somewhat) familiar with. Get one that's new to them. I find that having a theme helps me choose the books to read. Sample themes by topic: sea animals, nature, vehicles. Sample themes by tone: silly, active, surprising.
Go for two active games (physical and high energy) and two quiet activities (sit-down and low energy). Try out this flow: 2 stories – 1 active game – 1 quiet activity – 1 new story – 1 active game – 1 quiet activity – snacks and free play! 
My go-to YouTube channel is Jbrary, which is hosted by two children's librarians who have an extensive collection of story-songs, rhymes, finger plays, and lap bounces for the little ones. (I like ones that don't involve much or any props!)

ADVERTISEMENT - CONTINUE READING BELOW

What other parents are reading

   

4. Bring books to trips

If you want to raise a reader, books should be within arm's reach. So, have a book stashed in your bag, their bag, the toy bag, and the car. It pays to have some paper and books to allow for quiet and gentle activities such as coloring, writing and reading anywhere you go. Bring some along for yourself too! Whatever you do, your kids want to do also.

Try out these other reading games on the road: 

Spot the Alphabet. Looking outside, take turns spotting A, B, C, and so on. Look at plate numbers, ads, jeepney signages. My sister and I used to play this on our long jeepney ride to Manila. I knew where to look for the tricky letters j, q, and z!
Rhyme Away. Choose something that you see and try to come up with rhymes for it! For example: "There I see a bright blue jeep, then it gave a loud, long beep!"Or "May asong kumakahol sa kalsada, hinahabol ang bus na umaarangkada."
Snake Words. Player 1 says a word (example: snake). Player 2 says a word that starts with the last letter of the previous word (example: elephant). Player one does the same (example: train). This helps your child listen to the last sound of the word, and generate vocabulary.

What other parents are reading

5. Do some practical reading (and writing)

We read almost all the time, but we barely notice this now as adults. Kids are still getting to know this fact, and we can help them see the relevance of reading in everyday life. Here are some things you can do together: 

ADVERTISEMENT - CONTINUE READING BELOW

Make a list of what they want to do during the break (help them think of things other than play on their devices): go for a walk, visit grandma, plant herbs, learn how to ride the bike, learn a new game, do a 100-piece puzzle, tidy up the room, learn a new recipe, etc. Then tick off each one every time they do it. Encourage them to add to the list at any time they like.
Start a project and read how-to's of the activities listed above. Read this aloud to them and invite them to read along silently with you. This simple act shows them that we learn a lot of things if we know how to read.
Make a shopping list and have them write/draw the items on the list. And when you do go shopping, elicit their assistance in reading out to you and ticking off the items as you get them. Can you see your child liking a "grown-up" activity like this?
Write and send postcards. You can use these prompts to coach them on what they can write. What do you want to tell your friend? How can we describe that experience to them? How do you want to start/end your letter?

It doesn't matter who actually physically writes the letter. If your child wants to have a go, great! If she doesn't, you can write and model writing for her. The message we want to send here is writing is used to express thoughts and ideas. If you find that your child is into letter writing, try joining a real international postcard swapping platform. I'm a member of Postcrossing, andI've received over 150 postcards from all over the world in just over two years!      

ADVERTISEMENT - CONTINUE READING BELOW

Try out these ideas and continue having your children engaged in reading in exciting ways!

Born to a family of teachers, Anna Manuel is a reading advocate and a children's book author with a degree in Language Education, with a minor in Special Education, and a Master's in Reading Education. She is the master storyteller behind Melbourne-based Heads and Tales, which offers storytelling sessions, family literacy workshops, performances, and more. Her work and latest book, Leo's Pet Bug, focuses on empathy, which she believes keeps us connected and thriving.

What other parents are reading

  

Celebrate your pregnancy milestones!


Enter your details below and receive weekly email guides on your baby's weight and height in cute illustration of Filipino fruits. PLUS get helpful tips from experts, freebies and more!

You're almost there! Check your inbox.


We sent a verification email. Can't find it? Check your spam, junk, and promotions folder.

Trending in Summit Network