How the Dutch Raise Their Kids to Be the Happiest in the World

Here are a few discipline strategies we can steal from Dutch moms and dads.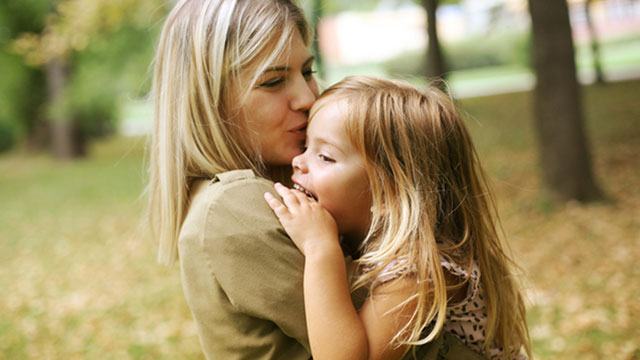 Where do the happiest children in the whole world live? The Netherlands, according to a list from Unicef that ranked 29 rich countries based on the overall well-being of their littlest citizens. The list takes into consideration five dimensions of a child's well-being: material, health and safety, education, behavior and risks, and housing and environment.

So what parenting style do Dutch parents use to raise such happy kids? You'll be surprised to know it boils down to their discipline approach, Holland-based moms Rina Mae Acosta (whose parents are Pinoy) and Michele Hutchison write in an article for The Telegraph. 

What other parents are reading

1. Discipline is not about punishment.
Discipline can easily mean raised voices, pointed fingers, and long sermons especially when we're at our wit's end. For Dutch parents, however, raising a well-behaved child stems from instruction, not punishment. Kids are taught "socially appropriate behavior." Desirable behavior is noticed and reinforced with praise, and unacceptable behavior is immediately and firmly discouraged, said Acosta and Hutchison. 

2. Dutch parents practice what they teach.
According to the moms, two common expressions from Netherlands translate to "parenting is practicing what you preach" and "What the old cock crows, the young cock learns." 

Our actions often times speak louder than our words especially to our children. They learn from seeing how we live our lives and interact with other people. Want to raise children who are respectful and has empathy for others? Then, we need to make sure they see how we show respect and kindness.    

What other parents are reading

3. Dutch parents are clear about the behavior that want to see in their kids.
We need to be clear and concise with our instructions. When the Dutch give directions, they start with "I want you to…," explained Acosta and Hutchison. This way, there's no room for negotiation as opposed to when a mom says, "Can you please pick up your toys?" 

So, how do you practice this at home? Imagine your child is sitting in his high chair and making racket by banging his bowl. You want him to stop. Avoid "no," "stop," or directions that end in question form. Better directions will tell your child what behavior is expected of him and prevent misbehavior in the future. Try, "eat your food" or "keep your bowl on the table, please."  

4. Dutch parents take time to bond with their children every day
The connection and bond you have with your child impact many aspects of your parenting including discipline. "One of the most powerful tools parents have for raising their children is the natural emotional bond that exists between them and their child. Children who feel close to their parents will have a strong desire to obey them," said Dr. Anthony Kane, a parenting and special education expert, in an article for Healthy Place. 

How do Dutch families bond? They place a high importance on family breakfast. "Sitting down to eat around the table as a family, before school and the working day, is a routine that underpins Dutch family life. In no other country do families eat breakfast together as regularly as they do in the Netherlands," wrote the moms. As much as Dutch parents value the importance of a good meal to start the day, they place just as much on gathering as a family at the table to bond, Acosta and Hutchison add.  

ADVERTISEMENT - CONTINUE READING BELOW

What other parents are reading

5. Dutch parents avoid spoiling their kids
Parents try their best not to raise a spoiled child, but it happens. And when it does, a lot of tough behavior and discipline problems can come from it. How do Dutch parents avoid it? The kids are raised to value the happiness that comes from relationships and finding one's own fun instead of seeking joy from material goods. "Children are used to having secondhand toys," said Acosta and Hutchison. "Dutch birthdays, and most other celebrations, are more about celebrating togetherness." 

A typical pastime for Dutch kids is not sitting in front of a screen but playing outdoors with friends. "Dutch culture is suffused with the idealized image of a child who is rosy-cheeked from outdoor fun, their blond hair mussed up. Independent outdoor play is seen as the antidote to breeding passive, media-addicted couch potatoes," the moms add. 

To put Dutch parenting in a nutshell, Acosta and Hutchison wrote, "The norm in the Netherlands is simplicity: families tend to choose simple, low-cost activities and take a back-to-basics approach."

We can certainly get behind that parenting style, and it will certainly resonate with Filipino parents. 

ADVERTISEMENT - CONTINUE READING BELOW

Recommended Videos

Celebrate your pregnancy milestones!


Enter your details below and receive weekly email guides on your baby's weight and height in cute illustration of Filipino fruits. PLUS get helpful tips from experts, freebies and more!

You're almost there! Check your inbox.


We sent a verification email. Can't find it? Check your spam, junk, and promotions folder.

Trending in Summit Network