When Your Desire to Become the Best Parent Harms Your Child: How to Avoid It

Kids are burned out and breathless from their parents' expectations. How did it come to this?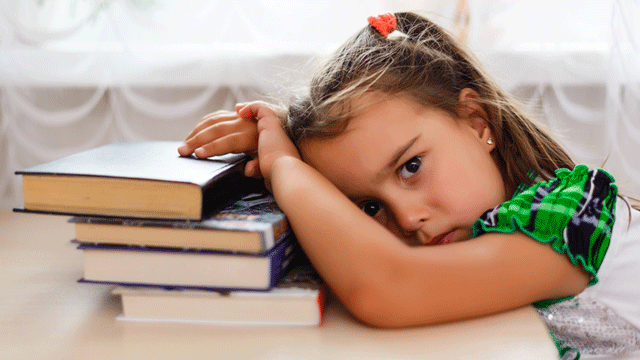 Raising children is an enormous responsibility from the moment they are born until they come into their own —in fact, we don't really stop being a parent. But our desire to be the best mom or dad can backfire. How?

In TED Talks, Julie Lythcott-Haims, author of the bestselling parenting book How to Raise an Adult, warns against a parenting style that is impeding kids' chances of developing into their own selves. She calls it "checklisted childhood," a regimented kind of childhood where the parent plans, micro-manages, and steers her child's life based on things she thinks will make her child achieve "a level of perfection."

What other parents are reading

The line between being nurturing and overstepping one's parental boundaries is often blurry, especially in the Philippine culture. But Lythcott-Haims provides a clearer picture of a checklisted childhood: "There's no time for free play. There's no room in the afternoons because everything has to be enriching. It's as if every piece of homework, every quiz, every activity is a make-or-break moment for this future we have in mind for them."

Sound familiar? You might recognize checklisted childhood by another name: overparenting. It is the tendency of many parents today to do things for their child instead of letting them learn to be independent. It is our penchant for dictating to our kids what they should (or should not) do because we are afraid they might commit mistakes.

Says Lythcott-Haims, "We keep them safe, and sound, and fed, and watered. And then, we want to make sure that they go to the right schools — but not just that — that they're in the right classes at the right schools. And that they get the right grades in the right classes in the right schools. And not just the grades; the scores. And not just the grades and scores, but the accolades, the awards. And the sports. And the activities. And the leadership."

ADVERTISEMENT - CONTINUE READING BELOW

"We expect our kids to perform at a level of perfection we were never asked to perform at ourselves." 

Such rigidity of asking our kids to be at their best all the time, to be achievers in every aspect of their young lives, can only lead to burnout. It's also a missed opportunity to teach them one vital life skill: self-efficacy.

"Self-efficacy is built when one sees that one's own actions lead to outcomes — not one's parent's actions on one's behalf. Simply put, if our children are to develop self-efficacy — and they must — then they have to do a whole lot more of the thinking, planning, deciding, doing, hoping, coping, trial and error, dreaming and experiencing of life for themselves," explains Lythcott-Haims.

What other parents are reading

And while the renowned author takes the example of bigger kids and teenagers and their college application in her talk, most of what she discussed could very well apply to younger kids, too — and their parents, of course.

Here are some of the key takeaways on how to raise kids without overparenting.

1. Put your priorities in order.

A lot of value is placed on a child's academic performance; after all, one's progress in school is a good measure of his readiness for bigger things. But Lythcott-Haims tells us that we should be "a little less obsessed with grades and scores, and a whole lot more interested in childhood, providing a foundation for their success. Be less concerned with a specific set of colleges they might be able to apply to or might get into, and far more concerned that they have the habits, the mindset, the skills set, the wellness, to be successful wherever they go."

CONTINUE READING BELOW

Recommended Videos

2. Give your kids chores to do.

Many parents think that the purpose of making children do chores is to teach them how to do those chores. On the one hand, it is, but that's just scratching the surface. There's also a strong connection between chores and professional success in adulthood. Lythcott-Haims quotes one of the biggest studies ever made, the Harvard Grant Study, in her talk.

"The longest longitudinal study of humans ever conducted...found that professional success in life, which is what we want for our kids, comes from having done chores as a kid. And the earlier you start it, the better. That they roll up their sleeves in a pitch-in mindset, a mindset that says, 'There's some unpleasant work, someone's gotta do it, it might as well be me.' A mindset that says, 'I will contribute my effort to the betterment of the whole.' That's what gets you ahead in the workplace."

What other parents are reading

3. Be genuinely interested in your kids.

Quoting the same Harvard Grant study, Lythcott-Haims talks about a second significant finding: "That happiness in life comes from love" — and in the case of parents and children, it's the kind that is present despite failing an exam or not making the cut at a sports tryout. "And they can't love themselves if we can't offer them unconditional love."

"And so, instead of being obsessed with grades and scores when they come home from school, or we come home from work, we need to close our technology, put away our phones, and look them in the eye, and let them see the joy that fills our faces when we see our child for the first time in a few hours. And then we have to say, 'How was your day? What did you like about today?' And when your teenage daughter says, 'Lunch,' like mine did — and I wanna hear about the Math test, not 'Lunch,'—you have to still take an interest in 'Lunch.' You gotta say, 'What was great about lunch today?' They need to know they matter to us as humans."

ADVERTISEMENT - CONTINUE READING BELOW

4. Take your ego out of the equation.

Would you deny that one of the reasons you want your child to succeed, besides the obvious, is that his achievements also make you look good? And that, on the flipside, a failing mark might reflect poorly on you as a parent? Lythcott-Haims asks parents to keep themselves in check so that they don't become someone who is "just afraid [his kids] won't have a future [he] can brag about with [his] friends, and with stickers at the back of [his] car."

"If we could widen our blinders...maybe remove our own egos from the equation, we could accept and embrace this truth and realize, it is hardly the end of the world if our kids don't go to one of those big-brand-name schools."

Lythcott-Haims shares a lesson she learned from serving as Dean of Freshmen and Undergraduate Advising at Stanford University in California for over 10 years: "I've come to realize, after working with thousands of other people's kids and raising two kids of my own, my job is not to make [my kids] become what I would have them become.

"My job is to provide a nourishing environment. To strengthen them through chores. And to love them so they can love others and receive love. And the college, the major, the career — that's up to them."

Watch Julie Lythcott-Haims' TEDTalk in full below:

What other parents are reading

Celebrate your pregnancy milestones!


Enter your details below and receive weekly email guides on your baby's weight and height in cute illustration of Filipino fruits. PLUS get helpful tips from experts, freebies and more!

You're almost there! Check your inbox.


We sent a verification email. Can't find it? Check your spam, junk, and promotions folder.

Trending in Summit Network