Homeschooled Kids Excel In College Because of These Traits, Survey Shows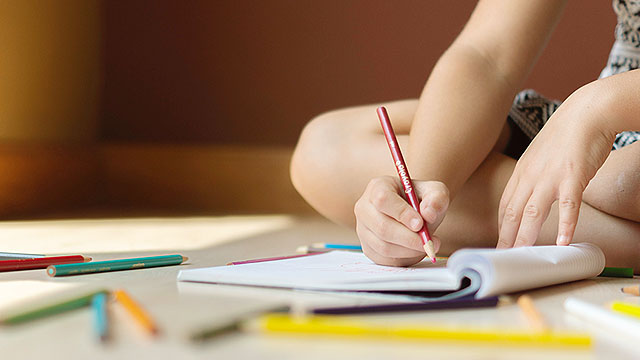 Homeschoolers used to be a small community in the Philippines, but their number has grown exponentially in the last decade. There are roughly 9,000 homeschooled children as of 2018, according to the Homeschool Association of the Philippine Islands (HAPI), and a resolution has even been passed in the Senate to make March 3 an annual National Homeschool Day celebration.

Debunking homeschooling myths

Many unfounded beliefs, however, persist about homeschooling, owing to its "unconventional" method, compared to traditional, brick-and-mortar" educational institutions. Three of those myths are:

Parents are the sole educators of their homeschooled children and will need to know everything about every subject.
Kids who are homeschooled have problems socializing with others.
Homeschooled kids are not prepared enough to get into colleges or universities.

What other parents are reading

Parents cannot be their kid's only teachers, says homeschooling mom of two Racquel Guevara, and attempting to be so will cause burnout. "Parents are greatly encouraged to have support groups with other homeschooling parents to receive encouragement, get tips, and help in areas where they need it most," she explains. 

It is also wrong to assume that homeschooled kids do not have social lives, clarifies homeschooling mom of six Irma Chua. "Homeschooling kids are able to 'socialize' or interact with people of various ages because of their exposure to support groups."

As to whether they can keep up with their peers once they enter university, the answer is a resounding yes. In fact, a homeschooling background is seen as an asset by educational institutions when deciding on admissions, says homeschooling dad Joshua Steimle, who did a TED Talk. 

ADVERTISEMENT - CONTINUE READING BELOW

Steimle cited top universities like Oxford, Princeton, Massachusetts Institute of Technology (MIT) and Harvard as schools that accept homeschoolers. "Homeschooling is an educational asset that Harvard considers favorably when making admissions' decisions," he quoted the university's website. 

What other parents are reading

A study published in The Journal of College Admission found that homeschooled children got higher scores in the ACT, a standardized test for college admissions in the United States, than others. They also finished their first year in college with a higher Grade Point Average (GPA) than the rest of their class and graduated from college at a higher rate than their peers.

Homeschooled individuals possess traits that stand out in the collegiate setting

A quick survey asked public and private university professors what they saw as strengths and weaknesses in homeschooled students. These were their observations.

1. Homeschooled kids are self-motivated.

College professors noted how homeschooled kids tend to work hard and show responsibility for their studies. They are also more curious and genuinely interested to learn.

2. Homeschooled children excel in reading and writing skills.

Their comprehension skills give them an edge over their peers for college. They are also the most engaged in class.

3. Homeschooled students manage their schedules well.

This is a skill crucial to surviving the busy college life, and professors report that most homeschooled kids have it.

4. Homeschooled individuals are respectful students.

Professors just love having them in their classes.

Is it a guarantee, then, that homeschooled children will succeed in college, and in life? Probably not. Each individual is different, anyway. But Donna Pangilinan-Simpao, homeschooling mom and administrator of the support group Homeschoolers of the Philippines, explains the impact of a supportive environment to a child's education. 

"Education is the facilitation of learning. Learning is best if done in the safest and most supportive environment. Learning is best if the teacher knows the children well. Learning is optimal if there are relevance and fun. Now, who can facilitate such learning?" 

Trending in Summit Network