"Don't Say That!": How to Teach Kids to Be Tactful

Help your kids tell the truth without hurting others' feelings with these expert tips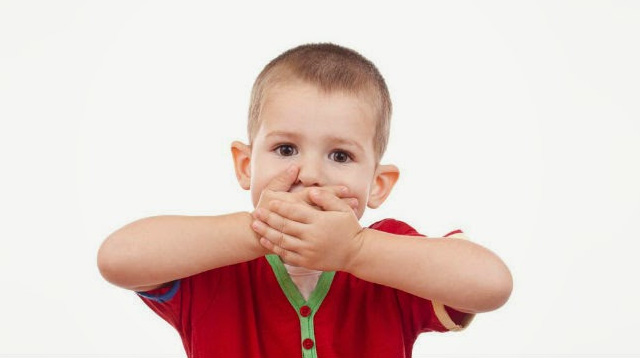 Photo from withoutwalls-fandc.blogspot.com

"Mama, look at that fat woman!" my young child exclaims loudly, pointing an index finger at a passerby.  I shush the little one immediately and remind said child not to be rude.

In turn, my child looks at me bewilderedly, probably wondering what had prompted the reprimand, when both of us knew that those little lips were just speaking the plain truth: the woman was on the plump side after all!

This scenario has played out time and again during the almost 10 years that I've been a parent. When my two older kids were very young, I had to learn how to teach them to be tactful while being truthful — and it was not easy at all.

More from Smart Parenting

The reality is kids usually never lie, but sometimes — as we all know — the truth hurts, so we need to teach them some tact so they won't hurt other people's feelings.

But how do we do this? How do we teach kids to be tactful and mindful of other people?

Michele Alignay, a registered psychologist, counselor, resource speaker, author and mom of two school-aged kids, shares her expert insights with us.

1. Let them be honest, but...
"Kids are allowed to be honest and say what is in their hearts," Alignay explains.  "However, if the comments are for strangers or people they just met, encourage them to share their thoughts with you, and do it by asking them, 'How did you find Tita ___?' This way you can help your child express his observations in a more positive way."

ADVERTISEMENT - CONTINUE READING BELOW

CONTINUE READING BELOW

Recommended Videos

More from Smart Parenting

2. Always use the right tone and have the right demeanor.
Alignay says that if kids are to comment or give statements about people with whom they are comfortable, "they can share how they feel or see, but do it in a tone of love and with the essence of respect."

3. Encourage kindness and emphasize the good.
Alignay gives more examples of situations when children can practice the "art" of tactfulness.

"If your child needs to call the attention of a classmate who keeps bugging him to lend him his school stuff, say "I can share my pencil with you just for now, but I'll need it later, so please bring your own next time."

4. Teach empathy.
For younger kids, including toddlers, these "lessons" need to be implemented early on. Although it may seem difficult to do so, we need to help our children develop a sense of empathy and respect for others.

Ask something like, "What would you feel if someone made fun of your imperfections?" As they grow older, they will eventually learn that other people have their own thoughts and feelings, which they will need to respect and be aware of before they say or do anything.

ADVERTISEMENT - CONTINUE READING BELOW

More from Smart Parenting

5. Teach by example.
Of course, as in all things related to teaching our children, we need to "walk our talk" when it comes to displaying tact. We need to be good role models to our kids and display kindness and politeness at all times, so that it will be easier for us to teach these virtues to them.

Have you ever been in a situation where your child said something tactless? What did you do? Feel free to share your experience with us in the comments!

 




Trending in Summit Network