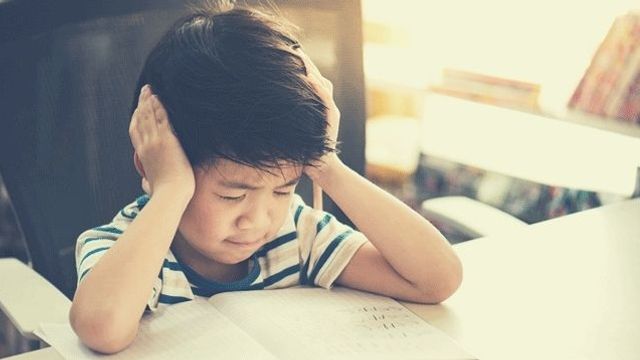 If working from home revealed your spouse's work ethics, Zoom classes allowed parents to gauge their kids' attention span. Many moms and dads get frustrated when they see their child not listening in class, doodling on their notebooks, standing up to walk, or watching a video on YouTube.
READ MORE STORIES ON FOCUS AND ATTENTION SPAN:
Of course, you want to help your child develop a longer attention span or the ability to focus on tasks at hand. But calling out your child and telling him, "Makinig ka!" isn't going to cut it. 
How you respond to your child's lack fo focus makes an impact on their ability to learn how to focus
There is no instant fix to learning a skill. It takes time and patience. How you respond to your child's idling ways during Zoom class can influence what's going to help him or not.  Below are the most common mistakes that don't help your child learn how to focus
1. Assuming that your child isn't paying attention because he doesn't want to  
Often, a child not focusing on the task at hand is not intentional. Your child isn't doing it to spite you or his teachers. The usual suspects are developmental or situational. The next time you see your child not paying attention, stop, and remind yourself that there must be a reason for it. 
Typically, younger kids have not yet developed the skill to focus. School psychologist Rebecca Bransetter explains that the part of the brain responsible for focus doesn't develop fully until early adulthood. In older kids, being under a lot of stress can make it difficult for them to pay attention. 
2. Yelling at your child about what to do 
Admit it, at least once you've caught yourself yelling or expressing your frustrations when you see your child not paying attention in class. This is counter-productive. Take deep breaths and remind yourself that there's a reason why your child lacks focus. 
Once you're calm, start a conversation with your child. "Questions bring focus back to your child's frontal lobe, which is where rational thought can occur," Bransetter tells Fatherly. "Kids can't problem-solve if they feel stressed or judged."
3. Solving your child's problems or providing too much support 
Parents, especially moms, tend to rescue their kids. Have you found yourself blurting out what they think can help and sometimes even take over schoolwork? Fixing your child's problems for him costs him a lot of learning opportunities. Hovering over your child and providing too much support is also not good for the long-term.
Involve your child in coming up with solutions to his problems, even if some of his ideas turn out to be ineffective. Ask what your child thinks, causing him to be distracted and what he can do to avoid it, and then having him try each one. 
You want to help your child, but you also want him to learn how to help himself, which is more beneficial n the long run. Give your child clear instructions and the tools they need so he can work independently. Then, step away and regroup after the class.
4. Focusing too much on school work 
Scolding your child every time for not paying attention in class gives your child the idea that school is the priority over his overall well-being. Remember that it's not all about the academics. Your child needs breaks from being in front of the screen and schoolwork, especially while distance learning is in place.
Ask them to get up and move. Physical activities help kids release pent-up stress, which will ultimately help them focus later on.  "These gaps and breaks will help your kids focus better when they return to the curriculum," says Nermeen Dashoush Ph.D., an early childhood education professor at Boston University.
5. Forcing your child to focus on things that don't interest him
It's harder to pay attention to things that don't interest you. If your child had several attempts to stay focused and still to no avail, he may just not be interested. Children learn differently from one another. What may work for one child may not work for another. 
READ MORE STORIES ON FOCUS AND ATTENTION SPAN:
The best way to approach this is to talk to your child's teacher and discuss how your child can get caught up with the lessons. It could be working offline, project making, or presenting in class.