The Best Music Lessons for Kids, According to Vocal Coaches, Songwriters, and More

Parental influence play a massive part in shaping how a child views music.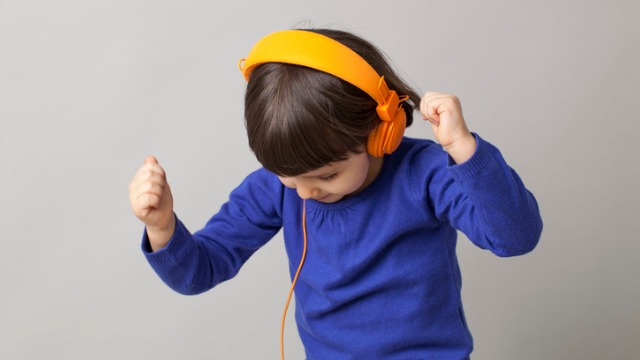 When summer rolls around, many parents like to enroll their children in summer programs, and music lessons for kids top the list. After all, learning about music builds and improves language skills, instills discipline, helps children understand arts and culture, builds self-esteem, and yes, "spark joy."

A big question that pops up often, however, is how parents can awaken a lasting love for music even after the summer music classes are over. We ask musicians for practical tips for parents to try.

Music lessons for kids, according to musicians

1. Spend time with your child by listening to music together.

Ria, a mother to 4-year old Isa, is a professional musician, arranger, and musical director. Her parents are also professional musicians: her father is veteran musical director Mel Villena and her mother Nori is a chart-topping songwriter. But even with musical pros for parents, she had never felt pressure to love music. Instead, she had parents who quietly observed what Ria and her siblings liked and did not like.

She recounts fondly, "I was 6 years old when my Dad saw I was drawn to playing the piano. He placed me on his lap, and he started drawing notes on a piece of paper. He taught me notes as I played on the piano."

Ria shares she employs this sensitivity when dealing with her child. "I don't harbor any illusions that my daughter will be a professional musician. Isa isn't showing any interest in musical instruments yet. But she likes to sing, so I would play Disney songs, and we would sing together."

ADVERTISEMENT - CONTINUE READING BELOW

What other parents are reading

Marnie Jereza, a professional back-up singer, agrees that spending time with your child while listening to music creates an environment that nurtures musical interest. Her father Nonoy Jereza had been the lead singer of a famous Filipino band in the 1960s called the Hi-Jacks and greatly influenced her love for music as a craft.

She recalls, "Every time he would hear a song, my Dad would point out little details to me like certain lyrics, or how I should listen to the pain in the singer's voice, and I would observe different vocal styles, even as a child. I would see my Dad practice over and over again with him singing a song in full voice, in falsetto. He showed me that there are many ways to approach singing. I found myself also doing the same with my son who is in college now and loves music."

2. Have musical instruments available and accessible.

"Music has always been a constant presence in our house," says Monet Silvestre, a professional voice coach, arranger, and musical director of La Salle Greenhills' premiere vocal group, Kundirana. He and his wife, Patricia, a Musicology professor at  UP College of Music, "make sure that music was a constant in our home, so much so that when there wasn't any music playing, you could feel its absence."

Jed Dumawal, a songwriter, narrates that he did not have parents who pursued music professionally, but they loved playing worship music in their home. "I was the child who would wander to where the drum set was and try to hit the drums with the sticks, and just attempt to play. I asked my parents if I could have drum lessons in the summer of my sixth grade. My love for music grew from there."

CONTINUE READING BELOW

Recommended Videos

What other parents are reading

3. Resist the urge to be pushy about going back to music lessons.

"I was forced to take piano lessons as a child, and it did not make me feel interested in piano after that," Marnie recalls. 

She and her musician-husband Soc did expose her son to music at a young age. Marnie would casually engage him in conversation about lyrics and melody, and her husband would also make comments about a song's instrumentation. "Our son's interest in music came very naturally."

Monet, a father of two girls, points out that sometimes parents can get very excited about getting their children to try a new instrument. They need to learn when to take a step back.

"Our youngest enjoyed the ukulele a lot. I was very happy and got an acoustic guitar for her. She didn't want to play it for a very long time. So I just let her be and just made sure it was available at home. Sometime later, I was pleasantly surprised when she picked it up and started learning on her own."

Lee, a father to a 15-month old toddler and who works as a full-time musician in his church, says he grew to love music because his family expressed great pleasure in just enjoying music together.

"Many parents these days think that music is just like some accessory they can put on their children since it's summer. I think that if you want your children to love music beyond the summer, you can't let your kids see music as an accessory," Lee observes.

ADVERTISEMENT - CONTINUE READING BELOW

"My family enjoyed music not because they needed to do it like a chore but because they simply loved it. It doesn't feel like a burden when you do something you enjoy and love."

While Lee is years away from enrolling his child in music workshops, he proudly points out, "My son enjoys music because we expose him not just to nursery rhymes but also classical and jazz and rock and even electronic dance music. Every genre in music scientifically ignites different emotions. I'm excited because even if he does not pursue music as his work someday, I know music is in his life."

Monina is a mother of four children. One is a doctor, another is an entrepreneur, and two are professional musicians. She is married to Jun Regalado, a veteran musician who is considered in the music industry as "Asia's Best Drummer."

She says, "There was never any pressure in our family for any of our children to take up music as a profession. During summer when the children were still young, we would ask them what activities they would like to take up. If any of them would request for music lessons, we would gladly support them. But it was never a requirement."

What other parents are reading

4. Use technology to make music accessible.

Monet says his interest in music was fueled by a boombox and a suitcase phonograph back in the '70s. "I spent a lot of time listening to my older siblings' playlists using our turntable. My father was an architect, and my mother was a registered nurse. And yet I grew up loving music because the technology available then was something we could use for us to enjoy music."

ADVERTISEMENT - CONTINUE READING BELOW

"Today, providing your children with an iPod or mp3 player or setting up Bluetooth speakers in your home makes a difference because all of you in the family can listen to music together. There were always stacks of CDs in our home, and it allowed me to explore different kinds of bands and develop my tastes."

5. Aim to develop a "beginner's mind" in your children.

Ria, an accomplished musician, relates an essential experience with her father that she feels has shaped her views on her growth and understanding of developing skills, musical or not. "My Dad was 35 years old when he became the musical director of the TV musical show The Sharon Cuneta Show. I was 15 then and in awe of his abilities.

"One day he was feeling quite frustrated about something at work, and he honestly shared his feelings with me. He allowed me to see him go through difficulty. And then he told me, 'Alam mo, Ria, hindi pa ako magaling sa piano, but if I keep at it, in five more years, I know I will get somewhere.'

"Even if my Dad was already called 'Mega-Mel' and was already considered a music veteran, he showed me the value of having a 'beginner's mind.' He showed me humility and that we should never be satisfied with the things we already know."

Ria points out that it was a pivotal moment, a lesson she carries with her, even now that she is a professional musician. "My Dad wasn't afraid to be vulnerable, and he made sure to tell me that he wouldn't give up. I try to remember that when sometimes I encounter tough times in my musical work. And I think it applies to even other types of work, not just being a musician."

ADVERTISEMENT - CONTINUE READING BELOW

What other parents are reading

Monet also appreciates this concept as a teacher and mentor to many vocalists, especially in his experience in Pinoy Dream Academy, a Philippine television program similar to Pinoy Big Brother where guest teachers guide aspiring talents to be multi-media performers.

"When boys in La Salle from grades 11 and 12 come to audition for Kundirana, you find that there are so many great singers and good instrumentalists, and this is because of their parents' full support of their endeavors.

"I would greatly encourage that parents allow their children to explore their interests in music, solve their own problems, and make room for mistakes so they can learn. It is empowering when you allow them that space while guiding them.

"Children may not end up as good singers or may not even end up playing an instrument proficiently. But they could use music to express themselves when they feel afraid, scared, sad, or happy and confident."

"If music can be, at the very least, a refuge for children, then all the more it has to be offered to them. We have a crucial role to play to introduce them to the benefits of music, whether it is from listening to it, learning to play it, or simply loving it."

Elder Enrique Falabella, a Guatemalan missionary, hit all the right notes when he said: "A child who sings is a happy child."

What other parents are reading

Celebrate your pregnancy milestones!


Enter your details below and receive weekly email guides on your baby's weight and height in cute illustration of Filipino fruits. PLUS get helpful tips from experts, freebies and more!

You're almost there! Check your inbox.


We sent a verification email. Can't find it? Check your spam, junk, and promotions folder.
Trending in Summit Network