How to Raise a Child Who Can Voice Out Her Feelings and Manage Her Emotions

A healthy sense of self allows children to be aware of their abilities and strengths, as well as the things they still need to improve on.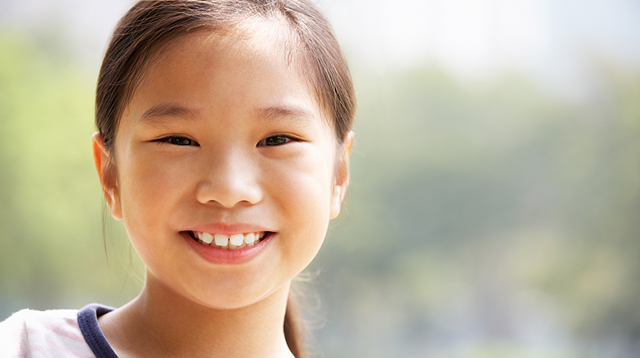 We have written before that your child's future job will require more than IQ. Attitude has become a valuable trait for employers today. And to build that character, your child needs the ability to reflect and recognize her thoughts, emotions, strengths, and weaknesses. This quality, also known as self-awareness, is something even young children can benefit from immensely.

In an article for Understood, Amanda Morin, author of The Everything Parent's Guide to Special Education, describes self-awareness as "a skill that helps your child tune in to [her] feelings, thoughts and actions."

Self-awareness is a factor of emotional intelligence, and it allows a child to understand not just her thoughts and feelings, but even how these can possibly affect others. Emotional intelligence can help children in the long run: it allows them to understand themselves, to form relationships with others, to relate with their peers, and even to succeed as adults!

What other parents are reading

How to encourage self-awareness in your child

Morin points to two types of self-awareness: private, which is when the child is aware of something about herself; and public self-awareness, which is when the child is aware of how other people see her. At home, simple activities and practices can be useful in growing a sense of self-awareness in your child. These include encouraging your child to express and talk about her emotions openly, being aware of her talents and hobbies, and, of course, serving as a great role model for her to look up to.

Be aware of your child's strengths and interests

ADVERTISEMENT - CONTINUE READING BELOW

As you observe what your child does every day, you know the activities and games she enjoys doing more than others and the toys she loves to use all the time. Experts say providing more access to her interests can help sow the seed of self-awareness in a child.

"Parents who are telling their children, 'I noticed you just love to do those puzzles. Let's do some of those puzzles that you love to do,' or 'I know you love yellow. It's just your favorite color. Let's find some yellow markers and make a welcome sign for your door,' help children feel defined," Dr. Kyle Pruett, a clinical professor of child psychiatry at Yale University and Educational Board Advisory member of The Goddard School, tells Fatherly.

According to Verywell Family, helping children identify their strengths and qualities that reflect their personalities lets them know themselves in a well-rounded way — they begin to understand their personal traits and qualities.

"When we reflect back to our children on their traits, their tastes, their desires, and we articulate them, we are helping them develop a language and a vocabulary for being self-aware."

What other parents are reading

Praise your child carefully

Another way to help your child become aware of her strengths is through praise. However, research recommends parents to be careful when giving recognition. Telling your child things like, "You're so smart" or "You're a genius," may encourage a 'fixed mindset,' which can make her believe that she no longer needs to put effort into anything, or there is no more room for her to improve.

CONTINUE READING BELOW

Recommended Videos

Rather than emphasize the outcome of her efforts, praise the efforts your child put into a certain activity. Instead of saying, "Great job getting a high score on your test," you can say, "You studied really well for your test." Even if the result of her efforts are not necessarily what she wanted, it can still be helpful for her to know that you recognize her hard work.

It serves as signal to your child that her success is a result of the efforrts she made. So even if she fails, she can always try again next time to get the results she wants. Focusing on your child's efforts when praising her helps build her character.

Take advantage of teachable moments

One quality of self-aware kids is the ability to recognize not just their strengths, but how they can improve themselves, even at a young age. For example, after a birthday party, school activity or playing in the park, you can take the opportunity to process how the event went. Start out by asking her about her experience, with questions like, "What happened at the party earlier?" Later, you can move on to asking her, "Is there anything you think you can do better next time?" and, "How are you going to improve that?"

At times, you may have to direct her attention to things she can work on. Other times, she may be able to do that herself. The bottomline is moments like these when you encourage your child to process her daily experiences allows her to both celebrate her successes and recognize there is always room for improvement.

ADVERTISEMENT - CONTINUE READING BELOW

What other parents are reading

Talk about your child's feelings

The early years of your child's development will inevitably include many instances of emotional turbulence. One moment, they're smiling and laughing and playing happily, and the next thing you know they're crying and wailing uncontrollably. Since children do not yet know how to handle big emotions, it may result in tantrums and even behaviors like hitting, scratching, kicking, and biting.

It is typical  for children to go through this phase as they grow, but experts also say it's better to start teaching kids how to manage their emotions early. Teaching them how to handle anger early on can prevent violent outbursts and help make them more aware of how lack of self-control can cause others to get hurt — not just physically but even emotionally.

A good way to start is by allowing your child to talk to you about her feelings. When she calms down after a tantrum, get down to her eye level and say, "I understand you're feeling angry," or "That made you upset, right?" Statements like these show your child that you care about and understand how she feels and can then lead to her being more comfortable with openly expressing her emotions to you later on. If applicable, you can also take the opportunity to address bad behaviors she did and inform her why those behaviors are never okay.

Be self-aware yourself

Whatever your child sees you do every day, she is most likely to also start doing herself. So if you want your child to grow up self-aware, it is important for you to practice self-awareness as well. For example, when you encounter frustrating situations, you can try giving yourself a moment to breathe and think before attempting to solve the problem at hand. You can even try taking the time to process events that happened in your day, what you were able to do successfully, and what you still need to work on. You are your child's best and most important role model!

ADVERTISEMENT - CONTINUE READING BELOW

What other parents are reading

Celebrate your pregnancy milestones!


Enter your details below and receive weekly email guides on your baby's weight and height in cute illustration of Filipino fruits. PLUS get helpful tips from experts, freebies and more!

You're almost there! Check your inbox.


We sent a verification email. Can't find it? Check your spam, junk, and promotions folder.
Trending in Summit Network