Spending Time on Gadgets or Watching TV Isn't Always Bad

How you can make screen time a valuable time for your kids and even build character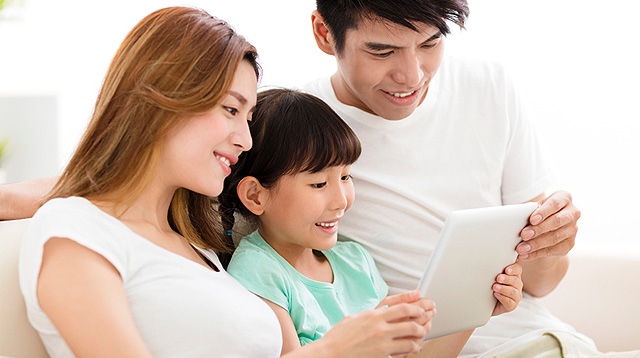 Every parent wants to raise kids with strong character. Grateful, humble, compassionate, brave: we know these strengths lead to improved well-being, better relationships, and sound communities.

Figuring out which characteristics to teach, how to reinforce them, and even whose job it is to do it (parent, teacher, coach?) is a thorny issue. And when kids are spending several hours a day glued to a screen — possibly on a personal device with earbuds in — it can be difficult to find opportunities to reinforce character lessons.

Here's the good news: media, from video games to TV shows to movies, can help teach character. (Yes, you read that right). But it doesn't just happen. Parents have to make it happen by choosing quality media, focusing on character-building ideas, and having a bona fide conversation about the messages they watch. 

What other parents are reading

You're probably already doing some of this by watching TV with your kid and asking why a character made certain choices; playing a video game and helping your kid learn to take turns and be a good sport; and discussing responsible online behavior.

You're on the right track. The days of simply restricting kids' media use for fear that it hinders character growth are over. With kids using media for everything from playtime to learning to creating to communicating, it's essential that parents use these opportunities to strengthen kids' social-emotional development.

Why it matters
In today's digital world, many parents worry about the loss of character as more kids spend time alone on a computer or communicating through a screen. But research shows that kids can and do learn from media — what matters is which messages they're absorbing and how those messages get reinforced. 

ADVERTISEMENT - CONTINUE READING BELOW

Whether it's from a preschool show about sharing or a teen video game about war, lessons about character can positively affect kids' behavior and self-esteem. Most importantly, parents who are involved in their kids' media lives—parents who co-view, co-play, and talk about TV shows, movies, books, and games—reinforce their own values as well as the media's pro-social messages.

What other parents are reading

Nicholas Johnson, the former Federal Communications Commission commissioner in the United States, puts it, "All television is educational television. The question is, what is it teaching?" You can apply this question to all media. By choosing shows, movies, apps, games, and books geared toward your kid's age and developmental stage, you can better support character lessons.

Watch, play, read, and talk. Simply enjoying a show, a book, or a game together and discussing a character's behavior and actions helps kids better understand the internal motivation behind character traits. At this age, kids will soak up whatever they see and hear, so look for media with positive role models, messages about sharing and being a good friend, and managing feelings. These tips can help:

Books, TV, Movies
Keep things simple. Stories with one main idea that's supported by the action are most effective for preschoolers. Look for short TV shows that stick to pro-social messages. Little kids often think that it's the threat of punishment that makes a protagonist behave a certain way. Help them understand that it's important to do the right thing even when, for example, you won't get caught.

ADVERTISEMENT - CONTINUE READING BELOW

Recommended Videos

What other parents are reading

Don't expect young kids to understand the moral of the story. Folktales and fables are fun, but their messages don't necessarily get through to preschoolers (especially when the characters aren't human). No need to push it if the moral is lost on your kid.

Look for characters and situations your kid can relate to. Kids who see themselves in a protagonist are more likely to understand and copy their pro-social behavior. A show about the importance of honesty, for example, will go over better if your kid has something in common with the character—say, a new baby sister or a dislike of broccoli.

Interactive, Digital Media
Model digital citizenship. Put your phone away when you're not using it—and explain that you don't want your phone to get in the way of your time with your kids. When you go online, explain to your kids exactly what you're doing. Tell them that you're respectful of people you're talking to and texting with. (Get more screen-time tips.)

Set limits around screen time. Establish rules about when kids can play with your phone to help develop self-control.

Common Sense Media is an independent nonprofit organization offering unbiased ratings and trusted advice to help families make smart media and technology choices. Check out its ratings and recommendations at www.commonsense.org and sign up for its newsletter to read more articles like this.

What other parents are reading

Celebrate your pregnancy milestones!


Enter your details below and receive weekly email guides on your baby's weight and height in cute illustration of Filipino fruits. PLUS get helpful tips from experts, freebies and more!

You're almost there! Check your inbox.


We sent a verification email. Can't find it? Check your spam, junk, and promotions folder.

Trending in Summit Network