Teach your Child to Express Emotions Positively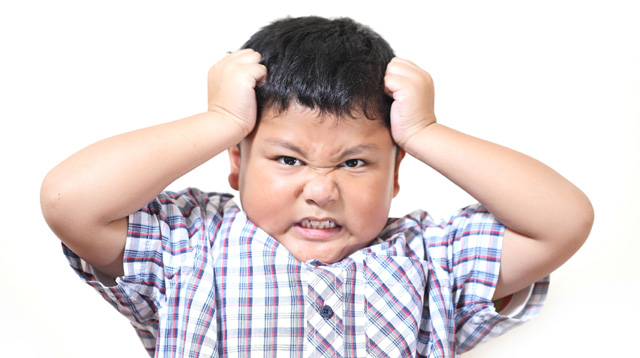 Let's face it – no matter how "angelic" you think your children are, there will be times in your life as a parent when you'll find yourself dealing with your kids' annoying behavior; attempting to calm them down when you won't buy what they want; and feeling helpless when they start "acting out" or throwing tantrums.

Although there are several tried-and-tested ways on how to deal with such episodes, parents may also want to know how to teach their children to "channel" or refocus their negative emotions, so that they can avoid the dreaded tantrums in the first place.

Michele Santos-Alignay, mom of two and a registered counselor and parenting-relationship consultant at the Love Institute, shares a few tips for doing the abovementioned "channeling" of emotions:
 
1. Coach your child or walk them through different situations (e.g. playing at the school playground; or going grocery shopping) so that they will know what to expect from each, setting or situation. Also, parents will be able to set guidelines on expected behavior for each specific scenario. This would also help them to anticipate the possible situations that can trigger tantrums.

2. At the onset of your child's tantrum, help him label or name his feelings e.g. "I am tired," I am frustrated," "I am angry," etc. By identifying his feelings, parents can then take the next step towards helping the child manage his emotions.

3. If the child is already throwing a fit, do your best to ignore the tantrum. Say something like, "I'll give you a few minutes to cry then I'll come back. I will talk to you if you're no longer crying." Kids will usually calm down after a while. Make sure though that they are left in a place that is hazard-free.

4. In relation to ignoring your kid's tantrums, do your best not to react negatively to her "episodes" too. If you know your child is just trying to get attention, you need to realize that positive or negative attention is still attention. If you react negatively, say by shouting, or by rushing to try to "coddle" your child, then she may come to the conclusion that tantrums are a good way to get your attention.

5. Help your child express himself appropriately regarding his feelings, preferences, thoughts and insights. Helping the child to communicate would develop insight and reasoning and avoid further emotional outburst.

ADVERTISEMENT - CONTINUE READING BELOW

Ros Bayley, Lynn Broadbent and Debbie Pullinger explain this further in their book "Help Your Young Child to Succeed". In their section on "Feelings" and "Dealing with feelings" they touch on emotional intelligence. 

According to the authors, "research has produced strong evidence that emotions play a far bigger part in our thinking, learning and behaviour than most people appreciate. In other words, we cannot separate our rational thinking from our emotions."

The authors also remind parents that it really does help to pay attention to our feelings, including learning how to understand and manage them: "Young children are often more in touch with their feelings than we are as adults, but they may need help to identify and talk about them. It will help your child if you are able to do this yourself."

This applies to our children as well.  The starting point for managing feelings, as mentioned earlier by Michele, is being aware of them. Here are some more tips from the book (page 17):

When your child is angry or upset, try this:

1. "First, remind yourself that this isn't a problem that you need to fix as soon as possible, but an opportunity for you both to learn."

2. "Find out what has happened, and help your child to say how she is feeling."

3. "Acknowledge her feelings and encourage her to talk about them. Listen really carefully, and try to understand the situation from her point of view. Try not to tell her how you think she should feel."

4. "Talk about the problem, and together find a solution. You may need to set limits and suggest alternatives."

At the end of the day, teaching our kids to express and manage their emotions will contribute to their overall emotional health. This is crucial for their development as positive, successful members of society.

However, parents also need to remember that if they themselves are somewhat "lacking" in the emotional intelligence department, they also need to take the steps towards being emotionally healthy themselves.

Extra tips:
• For ideas on how to raise emotionally healthy boys, click here and here.
• Watch age-appropriate educational programs with your kids that have characters and themes that center on dealing with one's emotions. Ni Hao Kai-Lan is one such show.
• For a more detailed FREE downloadable document about this topic, please click here.




Trending in Summit Network