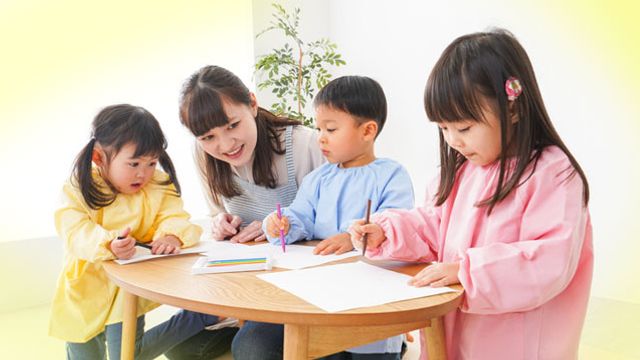 There's not a more rewarding gift for parents than being told that they have raised good kids. It's far better than hearing their children receive top honors in schools or land the best high-paying jobs as adults.
So how do you teach young children to be kind and diligent? We need to teach empathy or the ability to understand and share the feelings of another person. (Click here for tips on how to teach empathy in kids.) And in Denmark, tagged as one of the top three happiest countries in the world, it is serious about teaching empathy — since 1993, school curriculum allots one hour each week for "Klassens tid" or lessons on empathy for students aged 6 to 16 years
How teaching empathy in schools work
American psychologist Jessica Alexander discussed in her book, The Danish Way of Parenting: What the Happiest People in the World Know About Raising Confident, Capable Kids, how other cultures can adapt the Danish way of raising happy kids (click here to read more about it). With Danish psychotherapist Iben Sandahl, they shared below the reasons empathy as a 'subject' works. These can easily be adapted by education systems around the world, even in the Philippines (it would be good to include it in that proposed law to include moral values and ethics in Filipino students' curriculum). 
Danish kids value teamwork
During their empathy lesson, Danish students share their problems as the class listens. Instead of judging someone else's actions or decisions, the questions "Why do you think he did that?" and "How do you think the problem can be solved?" are raised. Teachers and students work together to find a solution to the problem. The learning exercise helps kids to understand where the other student is coming from, and paves the way for kindness rather than contempt for others.
Danish students don't compete with each other
Teamwork is also vital for almost 60 percent of the school tasks. Since the students are not ranked, and there are no medals or honors to be won for kids who excel in subjects or sports, the students uplift and motivate each other. There is no competition among students; the goal is to better themselves and not others.
The Danish believes that each child has his own strengths and weaknesses, and collaborating with their peers helps them learn the subject much better. It also helps "build our empathy skills which are further strengthened by having to be careful about the way the other person receives the information, and having to put oneself in their shoes to understand how learning works," Alexander explained.
Danish make an effort to connect with each other
When there are no problems to brainstorm solutions for, the students use the time to relax and practice "hygge." It's a Danish word for spending quality time with the family and friends to unplug, clear the mind, and be in the moment to connect with each other. It is aligned with one of their education policies: the value of free play, which helps teach empathy and negotiation skills. Kids learn more and better when they're playing and having fun.
Empathy class is treated just like any other subject, so they don't skip it for "more important" lessons. It helps students build better relationships, prevent bullying, and succeed in their school work since the students become more focused on their personal goals. Experts believe it's a factor in the country being one of the happiest in the world.