Don't Yell 'Stop': Expert Explains What To Say Instead To An Angry Child

Helping your child deal with strong emotions will help him or her be a more successful adult.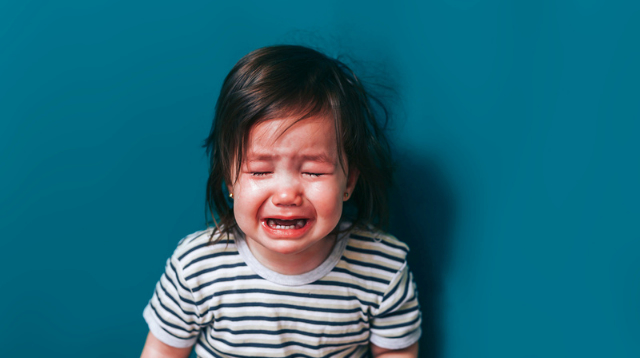 As parents, sometimes we shield our children from experiencing strong emotions, such as anger, worry, or grief.

To avoid anger, we sometimes give in to our children's demands no matter how unreasonable it may be. In doing so, a child may gain more power over the parent because the latter is too afraid of turning the child into a little hulk especially in public places. Fast forward to adolescence and adulthood, this grown child is unable to deal with frustration and ends up feeling more angry at the slightest provocation from others. 

At times, parents do things children ought to be doing themselves to save them from worrying. Parents assist in class projects, homework, and even mediate between petty quarrels among friends, so that the child does not feel distressed. Fast forward to the future, you have entitled adults who expect things to be laid out for their convenience or depend on others to fix things for them.

Fearing that children will feel traumatized, sometimes parents have a tendency to protect the children from experiences that may cause their children to feel deep sorrow like talking about a loved one who is sick or has passed. As a consequence, sometimes, these children grow up unable to distinguish sadness from grief, or loneliness from depression. Such teens or adults can't simply put a finger on what they feel.

The reality is, we are all bound to experience strong emotions for as long as we are alive. Thus, at an early age, it is best to teach children to be aware of strong emotions, so that they have the tools to control them on their own later on in life.

ADVERTISEMENT - CONTINUE READING BELOW

Avoiding strong emotions carry risks on mental health because there is no memory that tells them what to do when strong emotions hit them. I encourage parents to observe how they deal with strong emotions themselves. Take anger, for instance. After feeling angry about something, do you respond appropriately or do you react and lose control of yourself in the process?

Teaching children how to deal with anger is an important life skill. From experience, we all know that giving in to anger leads to bad choices and decisions. On the other hand, if they have the tools to manage their anger, they are able to deal with life's challenges and uncertainties with more confidence and calm. 

What to say to an angry child

1. "It's okay to feel angry, but it's not okay to hit mommy."

Accept that strong emotions are part of life. We can't control these natural emotions. However, losing control after feeling angry is a different story. You can tell your child, "I can see that you are angry. It's okay to feel angry, but it's not okay to hit mommy because you are angry." Training the mind means being aware how an emotion affects actions.

2. "Are you angry, or just upset?"

Expand their anger vocabulary. It might help if parents can teach other words that suggest anger, but reflect varying degrees. In the anger thermometer, the levels before extreme rage are lower forms of anger, such as, feeling distressed, annoyed, upset, frustrated, and only then, feeling anger. When your child expresses anger, probe deeper to analyze if the situation merits only feeling annoyed than feeling outraged. This way, the child is able to scale down temper to its appropriate level. 

ADVERTISEMENT - CONTINUE READING BELOW

Recommended Videos

3. Pause and breathe

Respond, don't react. Instead of yelling "STOP", use the acronym S.T.O.P. to guide you on how to deal with an angry child:

• Stop or pause when we notice anger creeping in. 

• Take a few deep breaths to calm the body down. 

• Observe feelings or note how we are physically, emotionally, and mentally. You can ask your child where they feel the anger in their body. Do they feel it in their head, nape, shoulders, upper back, etc. You can also ask what thoughts run in their head as they experience anger.  How do these thoughts make them feel? Resist the urge to judge their thoughts and feelings as right or wrong. 

• Proceed calmly and allow the child to create enough space to gain clarity, insight, and perspective.

4. "I know it's hard."

Be patient. Remind your child that these are not easy tasks, but with early practice, your child will be able to develop the protective factors needed for bigger life adversities. On the flipside, strong emotions can also mean profound joy, excitement, and feeling triumphant. It's just really up to the person to decide which emotions should take more dominance and space.

Dr. Gail Reyes Galang is chair of the Family Studies program of Miriam College where she also teaches under the Department of Psychology. She is currently the associate director of the Center for Peace Education. You can follow her on Instagram at @gailfrancesgalang.

Celebrate your pregnancy milestones!


Enter your details below and receive weekly email guides on your baby's weight and height in cute illustration of Filipino fruits. PLUS get helpful tips from experts, freebies and more!

You're almost there! Check your inbox.


We sent a verification email. Can't find it? Check your spam, junk, and promotions folder.

Trending in Summit Network