'We Blog Daw Because We Have So Much Free Time. We Also Exploit Our Kids'

Do bloggers deserve the animosity they inspire?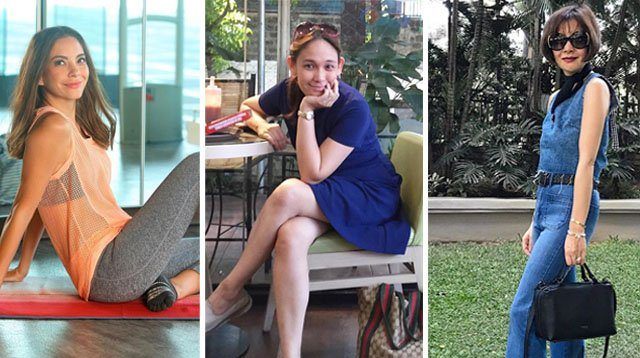 Being a mommy blogger sounds like a dream job. You get to write about what you know and love the most—your kids and family life! For some, it has become so profitable that they consider it a full-time job with a lot more flexibility (you get to work from home, for one!).

On the other hand, being a blogger also makes you vulnerable to online bashers. Perhaps, because many have become public figures, they find themselves at the receiving end of criticism and bullying. The words "freeloader," "sell-out," and even "child exploiter" have been whispered about some mommy bloggers. Is there any truth to it? Do bloggers deserve the animosity they inspire? What do the bloggers themselves say?

We spoke with some of the more prominent mommy bloggers in the country about their blog's evolution, the best and worst things about having a blog, the power of their influence—and the viciousness they have to deal with. These are edited excerpts from the interview.

What other parents are reading


Topazhorizon.com
by Frances Sales
Began blogging in 2006

ADVERTISEMENT - CONTINUE READING BELOW

I had a wonderful life as a writer, magazine editor, a bride-to-be, and then a new wife. So, I wrote happily about my life on this new platform called blogging. It was very different from print publishing because it was faster and reached a bigger audience, and the reactions were real-time. It was honestly the most amazing thing I've ever experienced as a writer!

Some people would define online influence as tens and thousands of followers. Or millions of blog views or millions of pesos worth in endorsements. A lot of mom bloggers who have tons of fans don't accept paid posts while just as many mommy bloggers who have a small following earn millions. For example, I have a small following, but because they're a powerful group—working mothers!—they hold a lot of purchasing power and influence over their co-workers and families. Brands realize this, and so I get a lot of work from big brands that want to target this specific market.

Blogging is really a wonderful world filled with amazing people. They are so passionate about their work or family or hobby! It's very inspiring! If you don't like bloggers, you're following the wrong ones. There's really no sense on hating on bloggers because we don't demand any part of your life at all.

Mom bloggers are so beloved. Within the community, there is loving support. Brands like working with mom bloggers more than celebs, mostly because we're way affordable and yet our platform is more credible. Other mothers—and a lot of them don't even blog—follow mom bloggers because they're looking for a voice to sound out their own issues and fears and concerns. It's a very loving and accepting world.

CONTINUE READING BELOW

Recommended Videos

by Amanda Griffin Jacob (Glam-O-Mamas)
Began blogging in 2011

I'm still not comfortable with the title mommy blogger.
I write about everything in my life. And I'm no expert. I have never claimed to know it all. I'm learning along the way like everyone else.

I'm a vegetarian mom of three who shares the ups and downs and all arounds of my journey.
I'm not really mainstream. But I guess I knew I was making a difference when moms told me that they were appreciative of my writing because I helped them realize they weren't alone. Also, my Glam-O-Mamas Facebook group has 22,000 members, which I find amazing.

I never promote anything that I don't believe in or use.
I can't speak for all mom bloggers but personally I've always stayed true to my philosophy because what I blog is not just my brand—it is my life. And I want to be 100% authentic and committed to it.

Bloggers need to band together and support one another more.
There should be no competitiveness. I believe authenticity is valued most because social media has provided everyone with an opportunity to promote. So, if mom bloggers are being true to their beliefs, readers will see and feel that. Whether you find it fair or not, people tend to hold mothers up to a different standard than everyone else.

ADVERTISEMENT - CONTINUE READING BELOW

What other parents are reading

by Ginger Arboleda
Began blogging in 2012

I began as a blogger when I volunteered to write for my boyfriend's family's blog, Manila Reviews.
In 2012, I found out I was pregnant so I started writing about my pregnancy. It was the start of my "mommy blogger" days. What freaks me out at times is people call me Mommy Ginger even if they're older than me!

A blog is a cool way of documenting my own journey.
I never really cared if people read it or not. I love how the right words, images, and videos can really capture a moment. I love writing about the moments that I don't want to forget, whether it's my daughter's milestones or just little thoughts that cross my mind.

I felt that I my online influence started when brands began asking me if I wanted to be one of their endorsers.
Of course, the first time that happened to me, I was super surprised. Why me, 'di ba? I'm just like any mom out there who goes to the grocery, who has to deal with budgeting issues, who has to build relationship with my yayas, who feels paranoid about the safety of my child, who feels that I'm being a bad parent when I spend more time working, etc. So bakit ako?

Blogging is hard work. 
You can't build a strong brand and following overnight. For four years, I had to consistently release articles, spend on web design, learn how to do social media, SEO and influencer marketing. We have deadlines to meet and obligations to fulfill. We do these things while taking care of our husband and kids.

Professionalism attracts success.
Respect the clients/brands you work with and your co-mommy bloggers. If we treat other people with respect and when we value relationships, we can all live in harmony.

ADVERTISEMENT - CONTINUE READING BELOW

by Grace Baja
Began blogging in 2012



I don't really classify myself as a "mommy blogger."
You will hardly see me blogging about parenting, my family or my kids. But I am very detailed, OC and strict with myself, and having a blog added another dimension in my life.

When it comes to influence, I'm more like if they like me, they will come. If not, no big deal. As long as I do what I love, and I don't hurt anyone, I'm good. I have other bigger things to be concerned about, not just my blog. I consider myself more of an entrepreneur than a blogger. For the past two and a half years, Grace Home Manila is what has kept me busy, not my blog.

Don't write without editing your post a hundred times. Edit, edit, edit! We are all responsible for the influence we bring.

The best thing I heard about my blog is I'm very real.
What you see is what you get. They always say I am happy and positive about things and life in general. This is also because my blog is not just about getting the information out there, but it's more like sharing inspiration to everyone.

Perhaps the biggest misconception is mommy bloggers have a lot of free time in their hands.
That's why they're "just blogging"! Not a lot of people realize that blogging professionally entails a lot of work.

Continue to be a positive influence on everyone.
Share as much knowledge, information and good news as you can but always be responsible. Don't blab away without thinking twice. Don't write without editing your post a hundred times. Edit, edit, edit! Because, after all, we are all responsible for the influence we bring. So, make it a good and positive one!

ADVERTISEMENT - CONTINUE READING BELOW

What other parents are reading

by Cat Arambulo-Antonio
Began blogging in 2014



I created my blog as a platform to promote my love for fashion and work in interior design.
I began to incorporate things about being a mom when I was pregnant with my third child, Alana. I couldn't lose the weight I packed on fast enough. Since I couldn't do fashion posts, I decided to shift to my current state and most relevant role of my life. I attracted brands that I loved, and the rest was history.

I was the only blogger in the world to be invited to Nestle's HQ in Vevey, Switzerland.
A whole team from Manila was even sent to film me throughout the trip. That project opened many doors for me, locally and globally.

I've been told I've exploited my kids by making them work.
Do people think mommy bloggers make their kids work from 9 a.m. to 5 p.m.? If people think that attending an event where our kids play, eat and hang around is work, then bringing a child to the supermarket or a tita's house is work too since they're not on a playground. Both activities take two hours. #JustSaying

Blogging has allowed me and my kids to connect with people on a global scale.
My son Asher has dreams of flying. At 5 years old, he has already shaken hands with top honchos at different airlines, and several have reached out to us for future projects. I keep saying Asher is not only running after his dreams. His dreams are chasing him!

Amommabroad.com
by Amber Folkman

ADVERTISEMENT - CONTINUE READING BELOW



I never intended it to be a mommy blog, which is ironic because the title has 'momma' in it.
I originally started blogging because I wanted to share my family's life in Manila to family, friends and expats. It is still very much the tone of the blog, but it has evolved into sharing all the wonder found locally. My blog content is mostly writing about travel and exploring, which is pretty much my jam.

Last year I did a whole campaign, "Investing In Motherhood' and it was a huge flop.
I wanted to share different ways women parent here locally through crafts, chores, home schooling, etc. My community isn't just composed of mothers, so only a small group was interacting what I was sharing. I personally liked the content I was producing, and it was fulfilling, but it was also a lot more work than I had realized. Those outlets to write about motherhood came later when I contributed articles for online publications.

I am still waiting to have online influence.
Recently, I was featured on a well-known U.S. based blog, A Cup Of Jo, for her Motherhood Around The World Series. To me, this was the pinnacle—I had made it! And, then, my article was published, and it wasn't everything I had dreamed it to be. However, I learned a valuable lesson, I was grateful for the voice and platform I had already created. I have a corner of the Internet where I continue to share my passion, excitement and adventures that are powerful and fulfilling to me!

I am always grateful when other moms tell me they appreciate my perspective of motherhood.
They understand that I am not just showing the good stuff but the inevitable bumps in the road as well. It doesn't mean that I post videos of my kids crying or me yelling at them, which absolutely happens, but I am candid about struggles we all face. Most Sundays on Instagram I don't shy away from the fact that church can be ruthless for a family with three small boys.

I was once called fake for loving the Philippines because I didn't always love it.
It has been a journey, and I am ok with changing, especially if it is for the better. Beyond that—and lucky for me, I am oblivious to negative comments being made. With all public platforms, readers can only form opinions and biases on what is shown to the public. They forget there is an entire world they do not see, but continue for these individuals and their families.

ADVERTISEMENT - CONTINUE READING BELOW

What other parents are reading


Nikkimbento.com 
by Nikki Garcia
To be launched soon, follow her on Instagram at @nikkimbento



I am still surprised when people identify me a "mommy blogger."
I mean, I do not even have a live-running blog yet. I've been fan-girling local and international influencers for years and don't feel I have worked hard enough to be labeled as one. But, I have always been passionate about writing.

I have been called a super mom many times.
Although it is probably meant as a compliment, it is a lot of pressure. I do not know what I do to make people see me this way. I aim to be relatable and candid. I never want to be perceived as anything I am not because I do not have it together 100% of the time.

Me-time is synonymous with mom guilt.
I still need to practice the discipline and shift my mindset to accept that it is completely okay for me to do something for myself. If I follow my passion, everything good will follow, even if it is just that warm and fuzzy feeling of accomplishment. That to me is priceless.

We need to always keep in mind that bloggers are all so different. 
We each have our quirks. This is what makes our world so exciting. Let us empower one another to be the best version of ourselves because it feels damn good being acknowledged and praised by a fellow sister (woman). We can be the best versions of ourselves with the support from our sisters. With the powerful web and the click of a button, we can change someone's life. How awesome is that?

ADVERTISEMENT - CONTINUE READING BELOW

What other parents are reading

Celebrate your pregnancy milestones!


Enter your details below and receive weekly email guides on your baby's weight and height in cute illustration of Filipino fruits. PLUS get helpful tips from experts, freebies and more!

You're almost there! Check your inbox.


We sent a verification email. Can't find it? Check your spam, junk, and promotions folder.
Trending in Summit Network