10 Things I Learned From Being A Preemie Mom

Be encouraged by these moms who learned a lot from caring for their premature babies.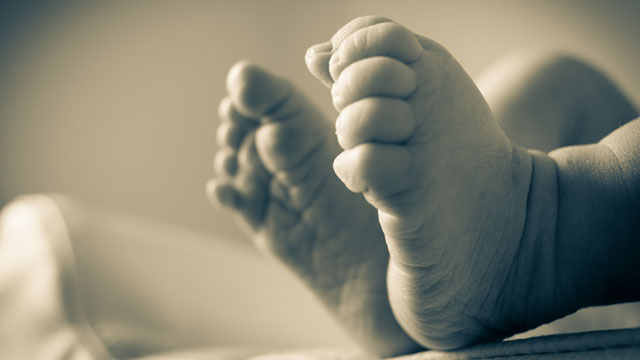 There is a well-known quote attributed to children's book author Dr. Seuss that goes like this: "A person's a person, no matter how small." I first saw it used within pro-life circles because it aptly describes how valuable the life of a human baby is. I didn't realize how extra meaningful this quote would be to me until I got to know mothers who gave birth prematurely to their babies. . . and then I became a preemie mom myself.

Preterm births increasing in number

According to the World Health Organization (WHO), "an estimated 15 million babies are born born preterm (before 37 completed weeks of gestation)," and the number is increasing. This means that more than one in 10 babies is born premature. 

As of February 2018, the Philippines was counted among the top 10 countries in the world with the greatest number of preterm births. An estimated 348, 900 preemie babies are born yearly in our country.

Last year, one of those babies was mine. I gave birth to my fifth child at 34 weeks age of gestation (AOG). 

Ironically, prior to becoming a preemie mom, I was helping spread the word about other moms with preemies who needed help. Every time they posted about their little ones — their challenges and victories — I would be one with them in their sorrows and joys. I guess you could say that maybe I was being "prepared" somehow to be a preemie mom too.

What other parents are reading

Lessons from preemie moms

ADVERTISEMENT - CONTINUE READING BELOW

In the spirit of "paying it forward," my fellow preemie moms and I would like to share some lessons we have learned from caring for our little ones. We hope that these will be helpful to those in similar situations.

Lesson 1: "I am who my baby needs."

Landa Bautista-Abundo, special educator and school director, and mom of #LeviLittleLionheart, gave birth to their firstborn baby boy, Levi Yohance, via emergency C-section at only 26.4 weeks AOG. He was only 925 grams upon birth.

Landa shares, "My pregnancy and delivery made for a highly interesting case study, my perinatologist said. I was diagnosed with PCOS after our first pregnancy resulted in a miscarriage. However, Levi was conceived naturally despite my condition. 

"He was initially part of a twin pregnancy that did not progress past eight weeks and led to a Vanishing Twin Syndrome. Add gestational diabetes and gestational hypertension to the mix and you've got even more complications."

After Levi was delivered, Landa and her husband Luis were informed that she likewise had a "bicornuate uterus," a uterine abnormality that has two horns and a heart shape. 

"This posed a slightly higher risk of miscarriage and preterm birth, which possibly aggravated my already complicated pregnancy and delivery," Landa discloses.

"I am who my baby needs." This is one of the things that Landa learned while caring for Levi. 

"Despite whatever weakness or pain I felt after a complicated delivery and a second postpartum confinement, I knew from the onset that I had to overcome any struggle because Levi was depending on me. I did not devote any time nor energy to mope or ask God 'why?'" she confesses. 

CONTINUE READING BELOW

Recommended Videos

"I simply focused on what we needed to do and how we could get it done. From the moment I heard Levi cry in the delivery room, I knew we had to give him a fighting chance to survive. At that point, I honestly didn't think that I had it in me to be the mother he needed. But I was resolute to be exactly that at all cost."

What other parents are reading

Lesson 2: Believe in your child.

This is what preemie mom Thea Ulibas-Amores learned after giving birth to her baby. A former preschool teacher who is now a full-time mom, Thea shares that some people said her "micro preemie" boy wouldn't make it. (A micro preemie is a baby who is born before 26 weeks AOG or weighing less than 800 grams.)

"I gave birth to a 730g-baby boy, a 26-weeker, last June 2018," Thea discloses. "On my 25th week, i had preterm premature rupture of the membranes (PPROM) due to infection which i had no idea about. I was rushed to the hospital and the doctors managed to keep me pregnant for one more week."

"Statistics would say that only 20% managed to survive at my son's birth gestation," Thea adds. "But we never doubted our child. He showed strength amidst all the pricks and one surgery that he had to endure during his NICU stay. The tiny, frail-looking baby who was given a 20% chance of survival is now an 11-month-old happy, bubbly, and healthy baby, hitting all the milestones appropriate for his adjusted age."

ADVERTISEMENT - CONTINUE READING BELOW

Lesson 3: Every child is a precious gift; each life is a miracle.

Carol Macawile, a mom of two, gave birth to her second child preterm at 30-31 weeks AOG, and shares this important lesson as a reminder for all of us. 

"I had to undergo emergency C-section because of profuse bleeding due to placenta previa. My baby had low birth weight and had to stay in the NICU for a month before we were able to bring him home," Carol shares. "Now, he is growing healthily at 10 months old (8 months corrected age)."

Carol says that giving birth to a premature baby made her "look at life with a deeper sense of wonder and gratitude." 

"Every little progress and milestone reached by my little one is worth celebrating," she emphasizes.

What other parents are reading

Lesson 4: Miracles abound.

This is a learning that most, if not all, preemie moms can probably relate to. 

"Having spent almost five months in the NICU taught me to value what matters most. Life, love, family, friends, health, happiness, gratitude. Everything else is secondary," Landa shares. "I learned to see hope in every little development and celebrate it." 

Landa's baby Levi was initially given only a 20% chance of survival. "But he pushed through and overcame every obstacle — 3 surgeries, a long list of medical concerns, a liver issue, several transfusions, and countless procedures. What a blessing to witness a true miracle. My husband and I are forever blessed and grateful to have been handpicked by God to be Levi's parents."

ADVERTISEMENT - CONTINUE READING BELOW

Lesson 5: Never compare.

Thea says this lesson is truly important, especially if you're a worrywart mom. "Never compare. Preemie babies will have their time to shine. It may take a while but they will catch up eventually," she emphasizes.

Being a preemie mom myself, I second the motion. When our preemie baby was still younger and dealing with weight gain issues, I constantly had to remind myself to not compare his progress with other babies. Eventually, I stopped looking at the "numbers," and just trusted that he would catch up.

Lesson 6: You are not alone.

Carol says she learned this the hard way, and I'm sure many other preemie moms can relate to her, too. "The unexpected childbirth, the experience of having to leave my baby at the hospital for a long time, the uncertainties about my baby's growth and development, and the financial stress were overwhelming and difficult to bear," she expounds. "We thank God for our family and friends who were there to help and support us during those tough times."

What other parents are reading

Lesson 7: God is good. God is great.

Landa says she and her family can truly attest to this. "In our case, He manifested His love through the help, kindness, and generosity of loving people around us — family, friends, Good Samaritans," she shares. 

"So many people came to our aid and helped us raise majority of the funds we needed. Yes, we are still in debt for hospital bill payments to this date, but God provides as long as we do our fair share and keep the faith."

ADVERTISEMENT - CONTINUE READING BELOW

Lesson 8: Stimulation is the key.

Like many other moms, Thea saw the importance of stimulation for babies—especially preemies. "Babies, including full-term ones, develop at their own rates; however providing stimulation to help them achieve their milestones is essential," she explains. "Among the activities that I usually do with my child are reading books, singing songs, doing finger play, and engaging my child in a lot of conversations."

This is something that our pediatrician constantly reminded us of, too, when it came to caring for our preemie. He even encouraged our other kids to help in providing stimulation activities for their baby brother.

Lesson 9: It may be difficult, but it's going to be worth it.

Parenthood is already challenging as it is, but when you're a preemie parent, it seems that everything is doubly — or even triply — hard. Even so, it will be all worth it in the end. 

Carol agrees with this completely. "As my baby grows, I cannot help but be amazed at how far we've gone.

Looking at him now, you wouldn't think that he had been through those health issues before," she shares. 

"I can only thank God for giving my baby good health and allowing him to meet the milestones for his corrected age. All those anxious days and sleepless nights spent taking care of my baby were definitely worth it."

Lesson 10: No matter what happens, God has a plan.

After giving birth prematurely to our baby, I joined different Facebook groups that aimed to support preemie parents. During the times when I would find myself crying and worrying over health concerns, I would see posts of other preemie parents whose babies were in more serious conditions. 

ADVERTISEMENT - CONTINUE READING BELOW

Despite the trials they were facing, they said they continued to trust in God's plan. There were even preemie parents whose babies had passed away already, but they continued to encourage the other parents in the group, telling them to believe that "God has a plan" for their babies.

Reading all those posts made me feel a bit ashamed of myself for worrying too much. I vowed then to do my best not to worry and, instead, pray for other preemie families who may be in more dire circumstances.

What other parents are reading

Tips for preemie parents

To end, here are some tips for the preemie parents out there who might need some encouragement and words of wisdom:

From Landa

Be strong. Your baby feeds off your fighting spirit.

 

Empower and equip yourself. Learn all there is to know about your baby's condition and needs. Feel entitled to ask questions and clarify treatments. You are your child's greatest advocate.

 

Be honest and ask for help when needed. Being a preemie parent requires a healthy dose of humility to accept the love of a community.

From Thea

It takes a village to raise a child. Taking advantage of the support system that we have in our parents, siblings, and other family members spells a lot of difference.
If you feel tired carrying your child while putting him to sleep, your mom will always be there to take over. If you feel like you need time for yourself, you can always tap your sister or brother. If you can't manage the fussiness of your little one, you can always call for help. 
It is not an easy task to raise a child but it can be lighter if we have family to whom we can turn for help.

ADVERTISEMENT - CONTINUE READING BELOW

From Carol

Be strong and have faith. In moments of doubt and despair, let us look at our child and see that our preemie baby is a warrior and a champion, fighting the battle with us. It is a given that we would do everything for our children, but for those things that are beyond our control, having a strong faith in God will help us to endure and overcome.

Celebrate your pregnancy milestones!


Enter your details below and receive weekly email guides on your baby's weight and height in cute illustration of Filipino fruits. PLUS get helpful tips from experts, freebies and more!

You're almost there! Check your inbox.


We sent a verification email. Can't find it? Check your spam, junk, and promotions folder.
Trending in Summit Network