This Is The One New Year's Resolution You Should Keep

In the year that made us realize we're all different from each other, what we need moving forward is to practice and instill this trait in our kids.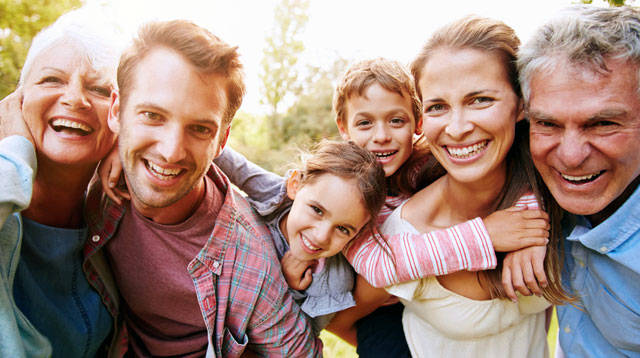 Every day we have a chance to start over and make a positive change. We start by reminding ourselves that we all want a better world for our kids to live in and prosper when we are no longer here. Even if life has dealt each of us a different set of cards, we are all different, and yet we all need each other. And to address that, what we all need is empathy.

What other parents are reading
We've talked about teaching our kids this trait, but as the little ones' best teachers, we parents need to embody it and show them rather than tell. Make it a habit of empathizing with another human being before doing anything else. 

1. Walk a few miles in another's shoes.
Cliché as it may sound, it still rings true. Before you pass judgment, you'll never know how a person thinks or feels unless you're in the same situation. Before you judge, first try to understand where the other person is coming from.

2. Listen more, talk less.
We all want our voices to be heard but we fail to listen to what the other person is saying. You also wouldn't like it if others (your kids?) don't listen to you, right? Hear their insights, ask about their feelings, and dig into their thoughts.

3. Engage in conversation with respect.
Emotions always get the better of us whether we're disciplining our kids or having an argument with our partners. Make it a habit of breathing, count to 10, or leave the room before blurting out words that you may want to take back.

4. Recognize your biases and the reasons behind them.
New Year is a time for introspection. Reflect on your actions and try to find out the roots of it. For example, some families delegate chores only to women, or in some families, no one talks about sex. History could give you a peek into why you think a certain way, and it's the first step to wanting to change.
ADVERTISEMENT - CONTINUE READING BELOW
What other parents are reading
5. Be open to expanding your knowledge and beliefs.
Remember that no one has the right to impose their own beliefs on others. One school of thought might have more merit in your eyes, but we all come from different backgrounds, so respect that. Being open to change in your beliefs or principles comes from within.

With empathy comes respect, kindness, generosity, cooperation, and more. It's not an alien concept to agree, disagree, or co-exist with someone with a different set of beliefs and principles, or a different way of life. What we need to do going forward is to reinforce empathy in our everyday lives, in real life and online. That way, our kids can see it in our actions and words, and hopefully use it as a tool in building their relationships as they grow.

We will face more challenges as parents, as Filipinos, and as citizens of the world. But with empathy, we can all make our life on this world a diverse yet peaceful co-existence.
What other parents are reading
CONTINUE READING BELOW
Recommended Videos
Trending in Summit Network