5 Tips on Raising Children Who Can Overcome Life's Challenges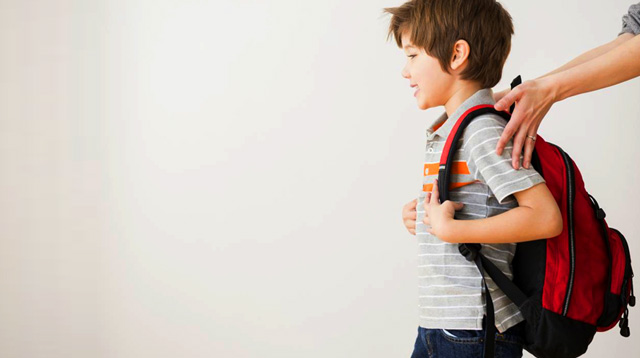 Photo from time.com

In my journey as a mom, I had tried to be more intentional and purposeful about the things that I want my child to learn. Kindness, respect, empathy…those are things that I value for myself and for our family. But in raising children who are going to become their own individuals at a certain time, resilience is definitely one of the best "pabaon" that I can equip him with.

But resilience is NOT an easy thing to teach. For one, this is built through hardship and challenges. I'm not exactly going to punish him or make him go through hard times purposely just to teach him a lesson. And seeing our child go through difficulty is never an easy thing for parents. Yet, as we adults all know, life will never run out of challenges. The question is how are we going to fare in facing them?

In researching the science of resilience, there's a question that begs to be answered. In the face of challenges or even traumatic experiences, how can some children adapt and rise above them, while others are completely overcome and carry lifelong scars?

What other parents are reading

Bari Walsh of the Harvard Graduate School of Education states that a growing body of evidence points out to one glaring answer: "Every child who winds up doing well has had at least one stable and committed relationship with a supportive adult."

When he or she has a healthy, loving relationship with at least one primary caregiver, he or she learns to develop certain coping mechanisms and capacities that help him or her deal with stress and rise above it.

This statement alone inspires me to become the best mom that I can be to my child, because my prevailing intention is to raise him to be a kind, loving, strong individual. Yet, as a person with my own temperament, weaknesses and baggages from my own childhood traumas, I find that sometimes, I am not enough. Or that I can make things worse. I mean, I haven't always responded gracefully towards my four-year-old's tantrums and have shown him "Monster Momma" more than I care to count.

Does that mean, then, that both my child and I are doomed? Something tells me we are not and my hope never wavers. Not because I have the best of intentions, and certainly not because I consider myself a great parent, but because I believe in a power higher than mine that is at work in my parenting, and in my family as a whole.

ADVERTISEMENT - CONTINUE READING BELOW

How can some children adapt and rise above challenges, while others carry lifelong scars?



Hara Estroff Marano of Psychology Today in her article, "The Art of Resilience" talks about research evidence that debunks the myth that a troubled childhood automatically leaves an emotionally crippled adult in its wake. "Resilience may be an art, the ultimate art of living, but is has recently been subjected to the scrutiny of science. This much is known so far: at the heart of resilience is a belief in oneself—yet also a belief in something larger than oneself."

Resiliency can certainly be cultivated, as Hara Marano points out, and as parents, we have a big part to play in teaching resilience to our children.

Dr. Grace Evangelista, a licensed and certified Clinical Psychologist and an Associate Professor at the Department of Psychology of Miriam College, enumerates some ways we  can help our children handle stressful situations better:

1. Make positivity a habit in your child.
If you and your family see children sleeping on the streets or beggars knocking on your door, don't shield the kids from the reality. Instead, involve them in thinking of ways you could alleviate this situation. These poor people need help, and we can empower our children to be a part of the solution and make a difference. Help the child become aware that life is not always easy, but what is important is that the person is doing what he or she can to improve the situation.

What other parents are reading

2. Help your child express his emotions in an appropriate manner.
It is important that the child is allowed to express his or her feelings in a constructive way. Simple questions such as, "How do you feel about it?", "What made you happy earlier?", "What made you angry?" can also help the child identify and express how he or she feels. Another suggestion is to expose the child to certain stimuli or stories that can help her or him recognize the feelings appropriate to the situation. This can be done, among others, by reading story books, watching short movies, and doing pretend plays with themes on feelings and emotions.

3. Develop positive intra-personal skills
Intra-personal aspects include self-esteem, self-efficacy, self reliance, and ability to draw strength from internal resources such as spirituality or faith. It is important that children can recognize their strengths and abilities. Words of affirmations and encouragements are helpful. They can also be given responsibilities (appropriate for their developmental stage) so they can develop self-reliance and they can have a sense of accomplishment on things that they can do.

4. Develop healthy inter-personal skills
Inter-personal aspects include healthy relationships with others and mindfulness/sensitivity to others' situations. Thus, it is important that they engage in activities that can hone these skills such as interactive play, outreach activities, and exposure to people with differing socio-economic conditions.

Children should be able to build trust and bond with their loved ones, especially with their primary care givers. It is also essential to teach them how to care for others and how they can show love through their words and actions. They can also be taught on how they can ask help from other people when they need it.

What other parents are reading

5. Develop a healthy lifestyle
Physical health is also very much related to every person's psychological well-being, so be mindful of your child's diet, physical activities, sleeping patterns, etc.

As someone who's experienced and overcome emotional abuse, something simple has become my truth: All these are temporary and I'm created for a better purpose. In parenting, we are capable of teaching resilience to our children, as long as we provide them with a strong and unshakeable foundation.

Niña is co-founder of and editor at www.mrseverafter.com.

Dr. Grace Brillantes-Evangelista holds her private practice as a clinical psychologist at ILAW center, Miriam College. She has published empirical researches in international and local publications on arts-based psychotherapy, community-based disaster response, child abuse, cyberpsychology, internal displacement, and street families; which she has also presented in local and international conferences.




Trending in Summit Network