 Photo from Pixabay

You're on a road trip with your 1-year-old. To make sure he's entertained during the whole trip, you pack his favorite toys or even new ones in Tupperware-like containers with lids that snap. And guess what? Your toddler ends up playing with the container, fascinated by the lid's closing and opening. 

Play is how children learn, and toys are meant to be tools for this purpose. They shouldn't dictate how a child should play. But our fondness for anything multifunctional makes us focus on what the toys can do—it should have letters, numbers, lights, sounds, and hey, it can even sway its head. But what we should consider every time we shop, according to the American Specialty Toy Retailing Association (ASTRA), is what the child can do with the toys. 
Preschool teacher
Fritzie De Vera
, who runs Power Play Center, a therapy clinic that serves kids with special needs, asks herself the following questions when she buys toys for her own kids:
1. Is it age appropriate?
2. Is it safe?
3. Can it be used as a tool to further develop curiosity,
creativity
or imagination?
4. Can it be used as a tool to initiate interaction?
5. Would it be helpful to facilitate learning eventually?
And the toys need not be expensive, says
Dr. Evelyn Gapuz
, a child and adolescent psychiatrist at St. Luke's Medical Center in Bonifacio Global City. "Children can derive a lot of enjoyment and satisfaction with simple toys." 
In their experience, Dr. Gapuz and De Vera find that the following toys serve the purpose of play well: 
Open-ended toys
These develop their imagination and problem solving skills with simple blocks, fitting and sorting toys, and jigsaw puzzles. These encourage hours of construction play by themselves or with others. 
TRY
: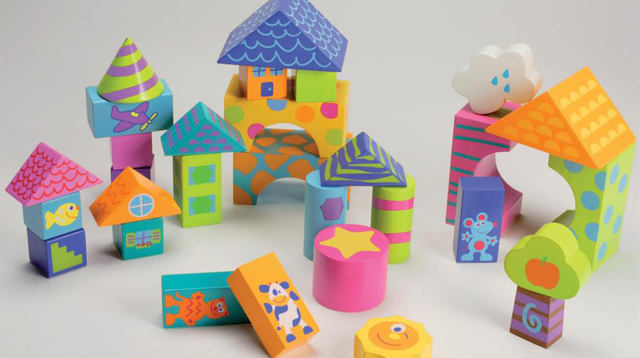 0-2 years old: Boikido Building Blocks (30 pcs), P1,499.75, Toys R Us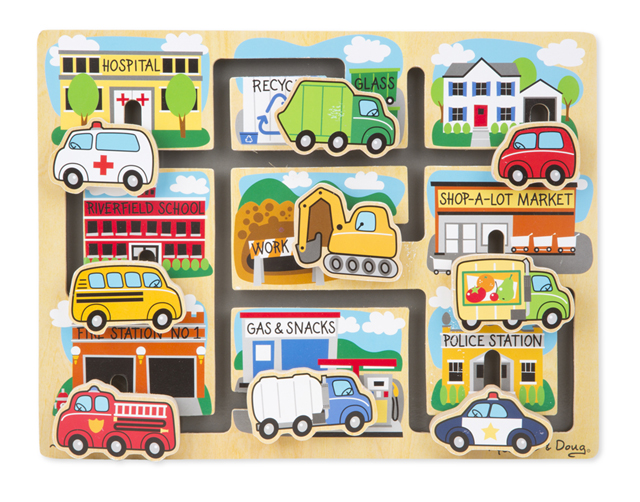 3-5 years old: Melissa & Doug Maze Puzzle, P299.75, Toys R Us

Color and music
Use art and crafts materials and musical toys to encourage creativity and hone artistic skills. It is a great opportunity where they can express themselves and show off their individuality. For toddlers, a spoon and a plastic food container can easily be the drum set. TRY: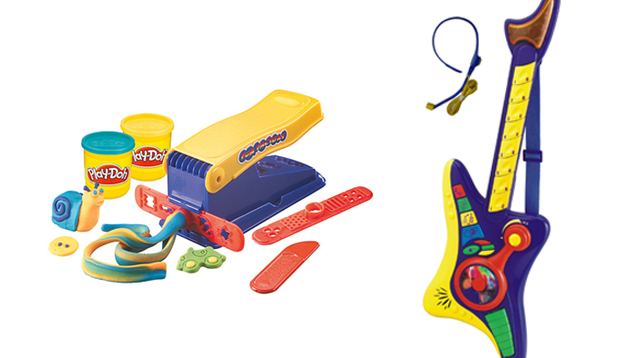 Play-doh Fun Factory, P249.75, Toys R Us (3-5 years old) and Bruin Jam 'n Keys Rock Guitar, P399, Toys R Us (6-9 years old) 

"Found" objects 
Let their imagination run wild with sticks as swords or cardboard boxes as fortress. De Vera personally prefers toys / materials that are naturally made like water, sand, stone, and leaves that can be used in pretend play.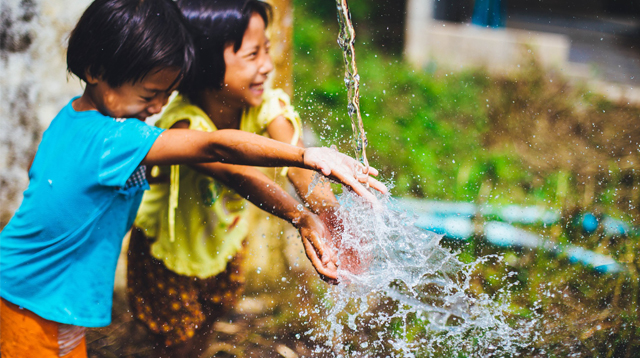 Board games
It helps improve his problem solving skills but more importantly, it requires him to take turns with other kids. This social interaction teaches him about friendship and communication and develops his negotiation skills. TRY: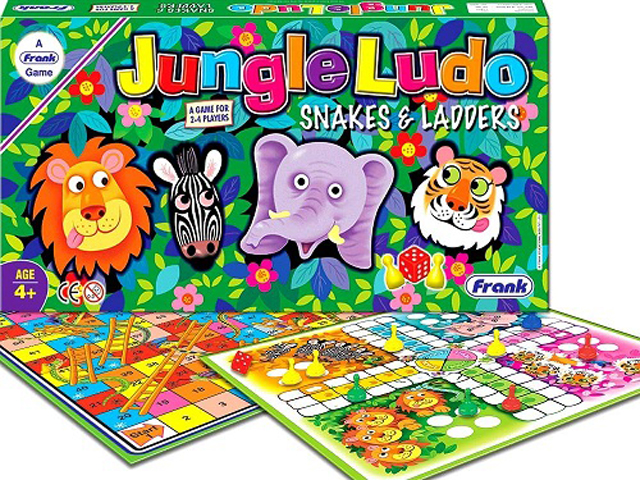 3-5 years old: Jungle Ludo Snakes and Ladders, Toy Kingdom, P429.75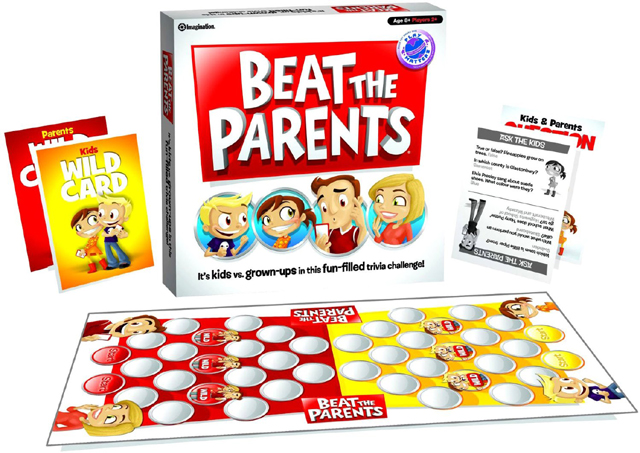 6-9 years old: Beat the Parents, Toy Kingdom, P699.75

Play kitchen or building brick toys
Both allow kids to do role-playing, make up their own worlds, and exercise their imagination. They can literally take it apart and reassemble to something different. It also develops their fine and gross motor skills as well. TRY: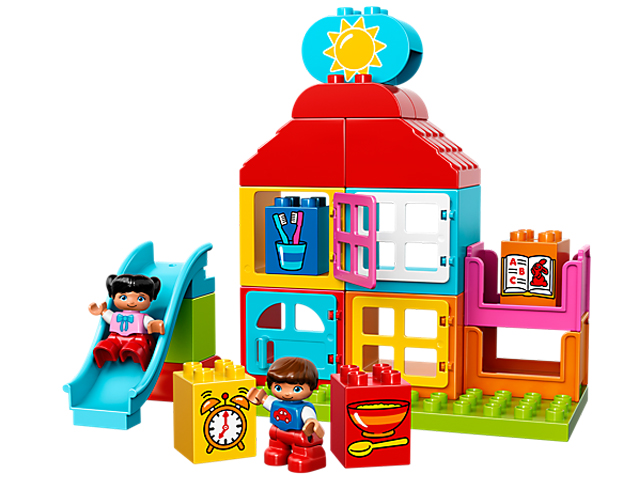 3-5 years old: Lego My First Play House, P1,799.75, Toy Kingdom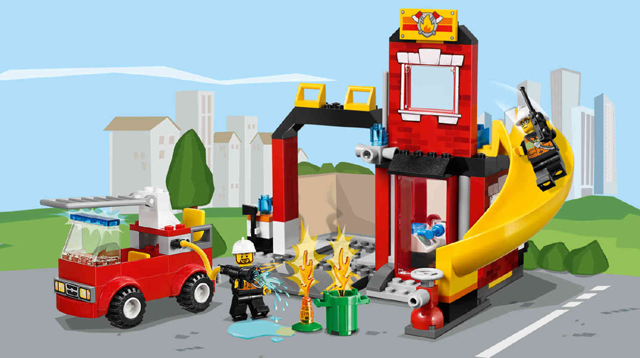 6-9 years old : Lego Juniors Fire Emergency, P1,799.75, Toy Kingdom 
When it comes to electronic gadgets, both De Vera and Dr. Gapuz are wary about using it in children's play. "I normally recommend that parents should set ground rules about the use of these gadgets right from the outset," Dr. Gapuz says. "And parents should strictly implement these ground rules. Remember that the use of these gadgets is a privilege given to the children, not an obligation." 

She also points to the recommendation given by the American Academy of Pediatrics: no TV, smartphones or tablets or other electronic gadgets before the age of 2. After the age of 2, the group recommends limiting the screen time to a maximum of two hours a day. 

And don't forget the most crucial thing. Regardless of the type of toys you decide for your child, Dr. Gapuz says, it is equally important to find the time for YOU to be involved and play with your children. Even 10 to 15 minutes a day makes a huge difference.