Tonight's noise was different.
There's a group of young boys who are usually rowdy at night in our community. Since our unit is right across the playground, I hear their ruckus quite often.
Tonight, however, one of the boys was shouting at a girl who seemed to be fighting back. It escalated quickly, and the boy threatened to rape the girl. He added they should continue their fight in bed.

The boy is just 12 years old, and the girl is a year younger.
I stormed out as soon as I heard the word "rape." When the boy and his friends saw me, they ran. The girl he threatened was surrounded by other young girls at the playground including my daughter, Audrey, who is 6 years old.
One of the first things I told the girls was never to let a boy or a man talk or treat them the way the boy just did and to find help right away if they needed it. I told them that what the boy said was serious, and it shouldn't be thrown around as a joke.
I was determined to show these girls that we were going to put up a fight.
The security people in our community were well-acquainted with the boys. They were often the brunt of these boys' cuss words each time they get scolded for breaking the rules. I had to make sure this boy who threatened rape knew I was not going to let him get away with what he did.
It was easy enough to find him — a guard caught him disregarding another off-limits sign. When I saw him, I did three things: I gave him the talk about what respect means, demanded he apologize to the girl (who came with her aunt), and I asked to see his parents (it turned out he was under the care of an aunt and uncle).
ADVERTISEMENT - CONTINUE READING BELOW
I then filed a complaint with our property management office AND the women's desk in our barangay. I had heard from this boy's 9-year-old sister, who is a close friend of my daughter, that he also threatened her with rape. I wanted to make sure my complaint was on the record to protect the girl in case the boys had revenge in mind. The boy later insisted that "rape" was a word he heard older boys say.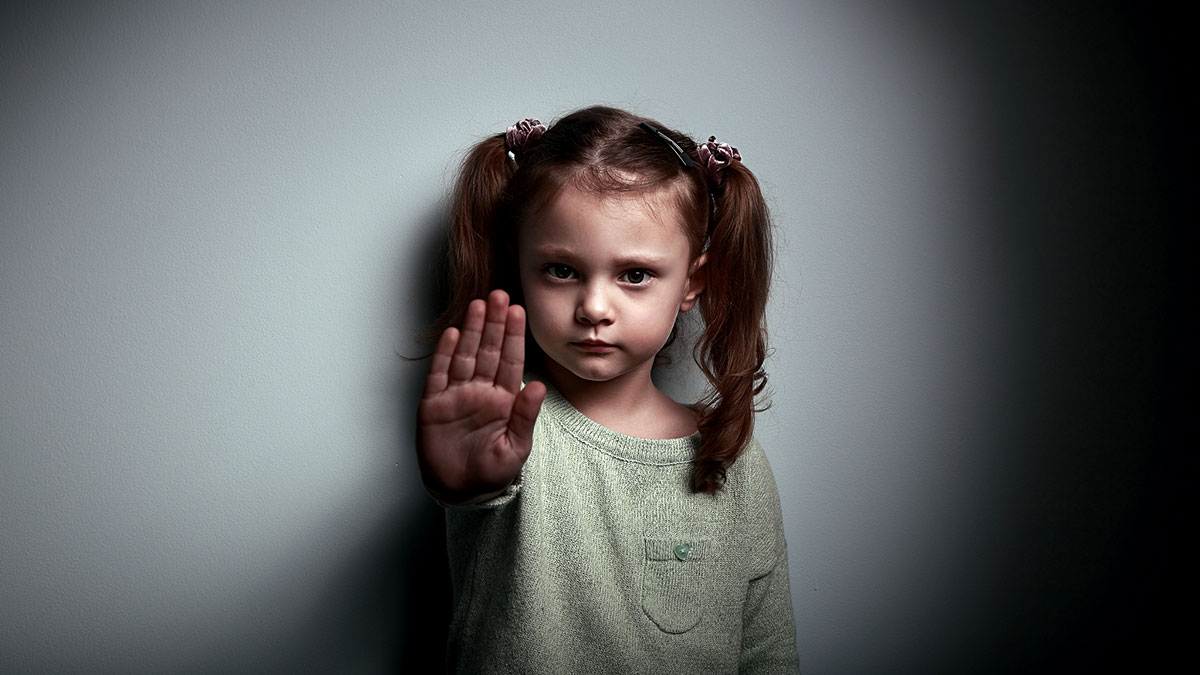 The boy's mom didn't show up, so I wrote her a letter; I wanted to reach out to a fellow mom. The ones who ended up reading it were the boy's aunt and uncle, who came to our house soon after. They told me that the boy's mom was in the province, and they apologized for their nephew's behavior.
Despite their apology, the boy now denied he even said it. He said he was just taking the blame for one of his friends. But the uncle ended our conversation by telling the boy: "O, ano, kinakayan-kayanan niyo yung mga guard ha. Ang yayabang niyo ha. Nakahanap kayo ngayon ng katapat niyo sa lahat ng kayabangan niyo."
Did I ever doubt if what I did was wrong? Not once. The situation called for it. I needed to intervene immediately because God knows how it would have ended. If it ever happened to my daughter, I do hope someone would intervene, too.
I'd be lying if I said I was not scared. What if this boy's family did something to my family and me to get back at us, right? But I reminded myself that I shouldn't be scared.
CONTINUE READING BELOW
Recommended Videos
The reason why most people get away with unspeakable things is many of us are afraid to say anything about it. When people make offensive jokes, we ignore it or brush it off. We stay silent as it happens. I hope people realize they become enablers when they don't say anything or when they don't intervene. I know I didn't want to be an enabler.
I knew, however, a simple sorry wasn't enough. This boy needed to see, not just hear, that I was serious about seeking disciplinary action.
I followed through with action because the last thing that boy needed was an empty threat. Based on how this boy acted, he already thought everyone was scared of him.
Two days after this incident, I was pleasantly surprised to have another group of young boys come to our unit yesterday. I thought they were going to tell me the other group of boys did something terrible again. But all they wanted to do was talk.
We ended up sitting by the steps of our building for a good 20 minutes just talking about what happened, the importance of discipline, good choices, and responsibility. It felt like an organic class, and they were totally into the discussion and even shared how their parents discipline them. I love how they saw me as a "safe person" to talk to, me the strict mom who filed a report against a kid at the baranggay. By the end of the talk, there was a good mix of boys and girls, and I reminded them to look out for each other since they wanted a safe and peaceful community.
ADVERTISEMENT - CONTINUE READING BELOW
I am also happy to report that concerned parents in our community also came together recently. We've decided to come up with once-a-month activities and events for the kids, tweens, and teens. Our first class will be about mutual respect, body safety, and self-defense.
When I stormed out to confront those kids, I honestly didn't think about what I was getting into. I let my instinct as a mother take over. It might seem that this was none of my business, but it is — it is everyone's business.
If you hear a boy talking that way towards a girl, say something. Do something about it. We can't just teach girls that this is unacceptable. They need to SEE that we need to fight back, force these boys to be responsible for their actions and words. That's what I showed Audrey and her friends today. I hope it's a day these kids remember.
Owie Dela Cruz, who recently took a year off teaching, is a homeschooling mom with a Communication and Collaboration class for homeschoolers ages 10-16. She and her husband, Rommel, a musician, have two kids: Kristo, 13, who has been homeschooled since he was 7, and Audrey, 6, who has been homeschooled since, um, birth.
MORE FROM Smartparenting.com.ph