'I May Not Be Your Real Father, But I Am A True Dad Who Cherishes You Above All Else'

He may not her daughter's biological parent, but he is a true father to her in every sense of the word.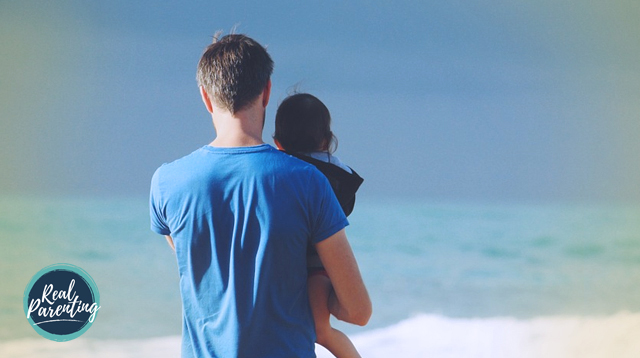 Joshua Formentera Jr. is a social activist. In 1998, he established the Positive Action Foundation Philippines (PAFPI) — a non-government organization working for reproductive health education, advocacy, treatment care, and support for vulnerable people, focusing on those afflicted with HIV/AIDS and their families. In 2003, he founded the Centennial School of the Philippines (CSP), a private elementary school that provides affordable, high-quality education for students from deprived backgrounds in one of the poorer southern suburbs of Manila.

He writes a letter for his adopted daughter, Divina, below.

My Dearest Divina,

When I woke up this morning, I found a letter which you wrote all by yourself:

Dear Daddy Bjorn and Daddy Josh,

I already miss you in the Philippines, but we talk on Skype every day. I hope my visa will be there soon so I can go to you and see all the people in Denmark. You are both very kind to me. I love you very much.

Love, Ma. Divina Formentera

Reading this letter makes my heart smile. It brings me so much joy and happiness, just like the way you have brought me joy and happiness throughout your life. Even though you are only seven years old, you are able to express your feelings toward your family in the most loving way. You never cease to amaze me. We are so blessed to have you.

I am so happy that I was finally able to adopt you last year. It was a long and difficult journey through the Filipino court system. But in the end, we managed. Throughout the whole process, we talked to you about every step so that you would always know who you are, where you come from, and why you are in our lives.

ADVERTISEMENT - CONTINUE READING BELOW

I know your mother, my niece, is happy, too. She did not give up a child, even though legal custody was transferred. She has nurtured you and loved you ever since you were a baby. She will remain one of the most important persons in your life. Through her generosity, she has ensured that you now have a dad. Not a biological father, who neither you nor I have ever met. But a true dad — someone who cherishes you above anything else. In fact, you now have two. And I know for certain that Daddy Bjorn loves you just as much as your mother and I do.

As a father, I am not perfect, but I have tried to teach and encourage you to do different things. I want you to know that the world is open to you. You have all the possibilities. Do not let anyone tell you what you can or cannot do. And if things do not turn out the way you hope, know that your family is here to comfort and support you.

Despite the distance, I feel so close to you. I feel your love, and at times, the emotion of being a father almost overwhelms me.

When you were still a baby, I tried to communicate with you through singing, giggling, and laughing. I played with you by making funny faces and blinking my big eyes. You laughed at me with strange sounds coming from your mouth. It is impossible to understand those sounds. The true meaning is anyone's guess. Still, as a father, I felt that I understood everything you tried to convey.

I also remember the first time I brought you to school. You told me you wanted to read and write the whole alphabet, and sing together with your teacher and classmates. When I heard those words from you, I realized how blessed I was as a father. Even then, you already had a unique vision and an outstanding way of expressing yourself. As we walked to school, I took your little hand in mine. I wanted you to feel safe, but at the same time, I wanted to give you space to grow and be yourself. To develop your own personality while knowing that we would always be there for you.

CONTINUE READING BELOW

Recommended Videos

As a small girl, you loved the song "Twinkle, Twinkle, Little Star." In my heart and mind, you are that twinkling star. No matter what happens, you always will be. Despite the distance, I feel so close to you. I feel your love, and at times, the emotion of being a father almost overwhelms me. We have such wonderful times, reading stories to each other at night. One evening after dinner, you sang for me before going to bed. I asked you, "All right then, what would you like to sing?" You gave me your sweetest smile and answered, "'Twinkle, Twinkle, Little Star,' Daddy."

What other parents are reading

You are my little star, forever sparkling and twinkling. Always remember: Dream big and work hard to fulfill all your dreams. Grow up being proud of who you are. Express yourself with true determination. Be nice to everyone and treat them as you would like to be treated. Show others love and respect. Understand that everyone is different, and that beauty resides in diversity. Educate yourself about human rights, the right to a decent life, and the right to education. Be a volunteer and help the weak and elderly. Make them smile. Teach respect and tolerance to young children. Learn to cook so you will always be able to take care of yourself. Travel and see the world, speak many languages, and keep a diary so your future children can learn from you.

I've always loved children. All I wanted was to care for them, to shower them with love, and to be surrounded by them. I established a school to help educate them, but I never expected this miracle of parenthood to happen to me. I never dared to wish for it. You are the best gift that God has given me, Daddy Bjorn, and your mother. We cherish you above anything else. I love you with all my heart. You and Daddy Bjorn are my greatest gifts in this world.

ADVERTISEMENT - CONTINUE READING BELOW

Daddy

This letter was originally published in the book Letters to My Children, a compilation of heartwarming notes penned by public figures and celebrities for their kids. The book is published by Summit Books.

What other parents are reading

Celebrate your pregnancy milestones!


Enter your details below and receive weekly email guides on your baby's weight and height in cute illustration of Filipino fruits. PLUS get helpful tips from experts, freebies and more!

You're almost there! Check your inbox.


We sent a verification email. Can't find it? Check your spam, junk, and promotions folder.

Trending in Summit Network