Around 6:30 a.m in Siargao, Andi Eigenmann, mother of three and fiancé to partner Philmar Alipayo, would be waking up in their commercial villas-turned-(temporary)-residential home with 1-year-old Lilo and 3-month-old Koa.
Philmar, often up an hour or two earlier, would have watered the plants and walked the dog. Andi gets the little ones ready for the day after making coffee and breakfast. Hopefully, she fits in a bit of boxing while Philmar watches the kids.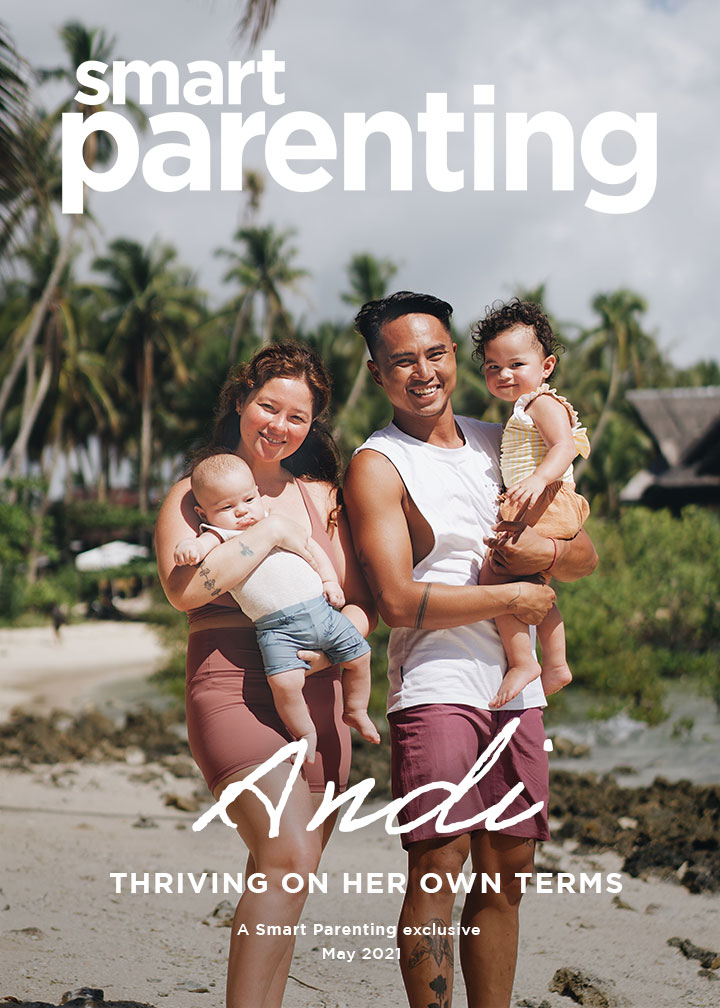 If the weather's nice, the couple takes their brood to the beach, where they hang out with friends before going back home for lunch. Afterward, a siesta is a must in the middle of the afternoon. (Andi emphasizes this is their form of self-care.)
ADVERTISEMENT - CONTINUE READING BELOW
Late in the day, they go for a stroll to catch the sunset with other locals and take the kids skating or biking. On their way home, they all buy dinner. After eating, they go to sleep.
"That's what we do here in the province," Andi says with a giggle.
Even after years of living the island life, there's still a palpable kilig in Andi's voice as she narrates a typical day for her and her family.
Becoming a mom of three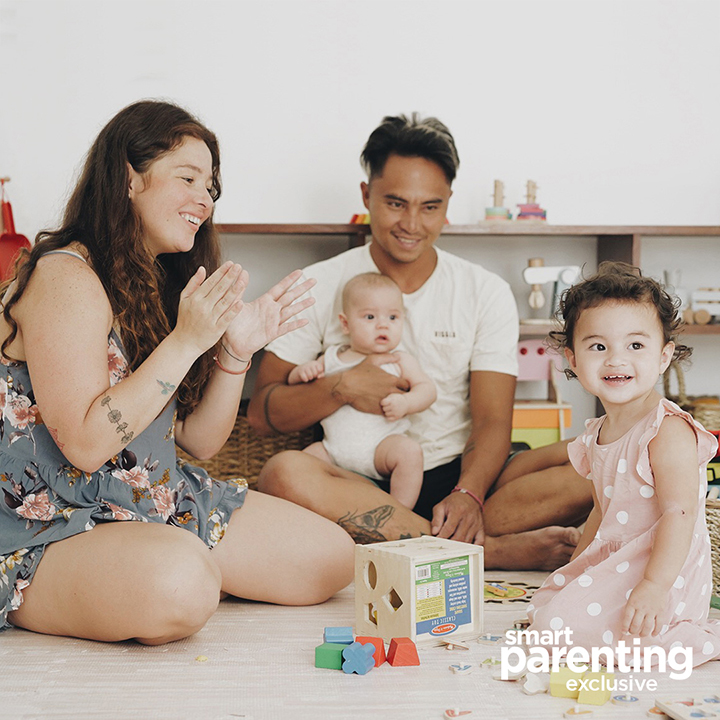 With Koa's arrival in January 2021, Andi and Philmar have had their hands full with three kids. (At the time of the photoshoot, Andi's 9-year-old daughter, Ellie, was with dad Jake Ejercito and is expected to be back with Andi in Siargao today, Mother's Day.)
Andi is the first to admit she takes care of her children better if she has a routine.
"I choose to have [one] in my life so that I won't stress," she says. "[Philmar and I] had to find a new routine [when Koa was born], especially since we were in Manila for almost a year," Andi shares.
"With the change of scenario, moving into our new house, Lilo going into her toddler years, medyo nag-struggle kami pero nakakuha na kami ng bago naming routine that's been working so far."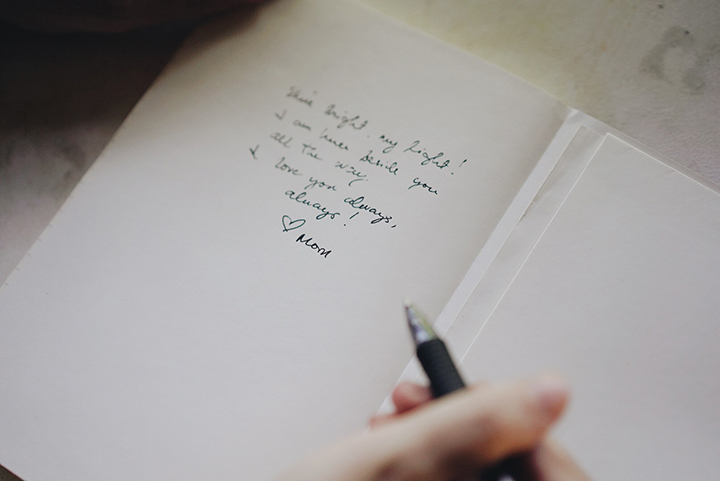 ADVERTISEMENT - CONTINUE READING BELOW
Andi postpartum is positively glowing with her sun-kissed skin and beach waves. If there was any struggle adjusting to the new challenges of raising three kids, it's not showing, but perhaps that's because Andi has found a life and parenting partner in Philmar.
Parenting with Philmar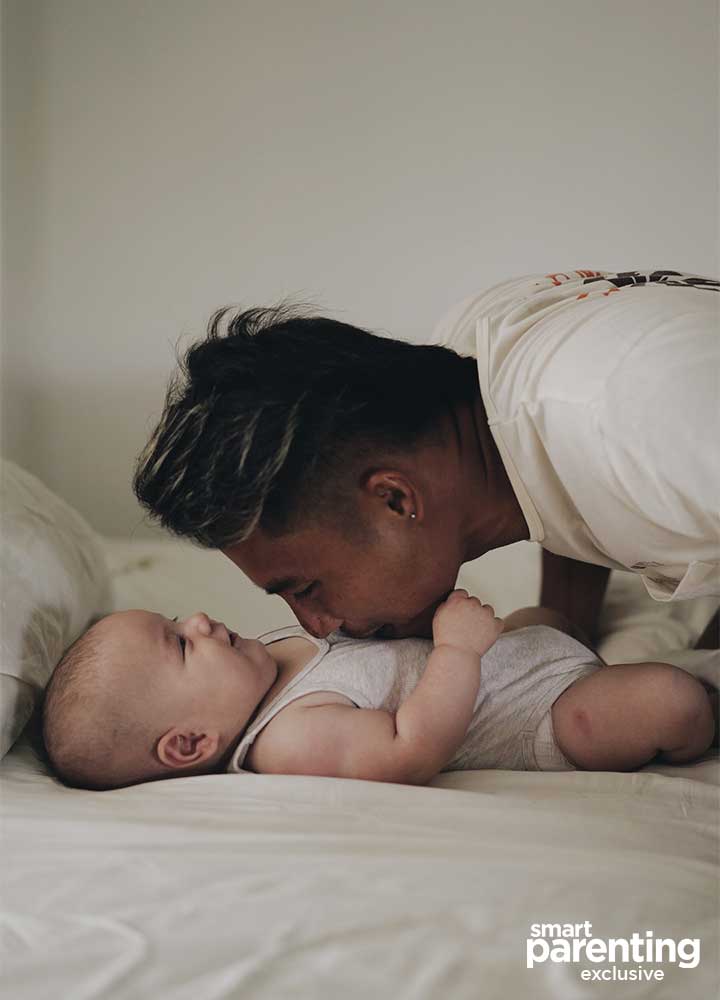 "Si Philmar 'yung mas strict sa amin," Andi admits. "Siya 'yung firm, but his parenting is instinctive. He's just a natural at being a dad."
"[I thought we'll] have differences in our parenting style. Magkaiba kami ng upbringing, expected ko na na magkakaro'n kami ng disagreements, but so far so good. Wala pa akong na-e-experience na ginagawa niya na I'm against or whatnot. If anything, I'm learning more about myself as a parent when I see the way he parents."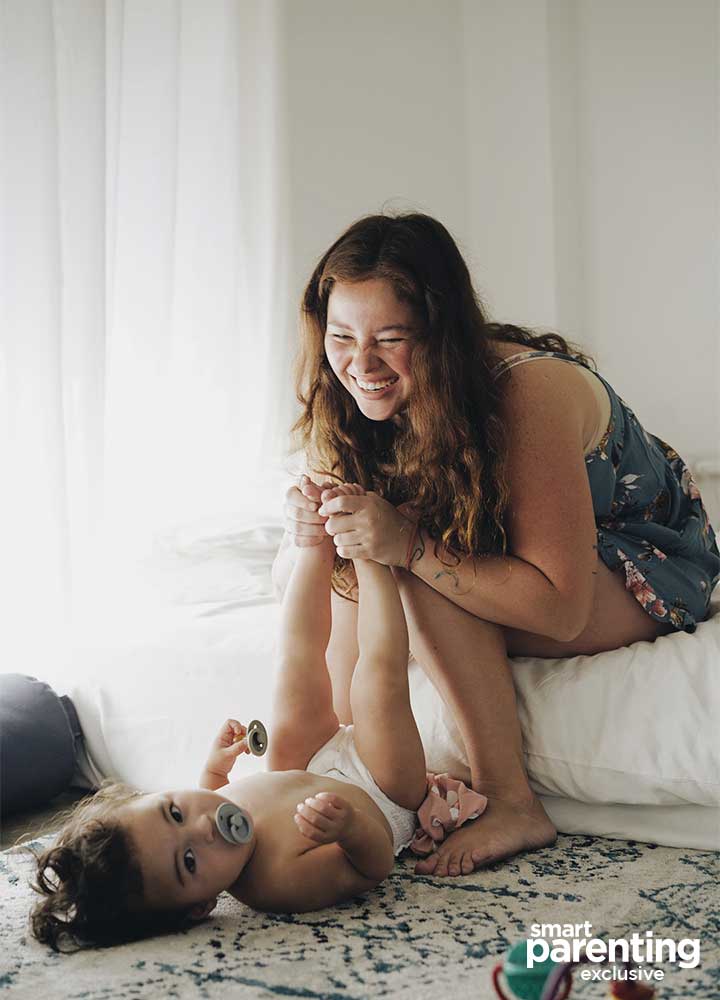 Andi personally believes in gentle parenting. "I've even read more than three books on that, but I'm not the type to just follow what I read," she says.
"I [still] listen to my children and react to their needs. I'd also rather learn from my partner who's as committed to parenting as I am," she states. "[Parenting is] not the same for every family, so mas dapat pakinggan ko ang partner ko kaysa sa sabi ng book."
Aside from leaning on each other when it comes to being parents, Andi and Philmar make it a point to support their individual interests.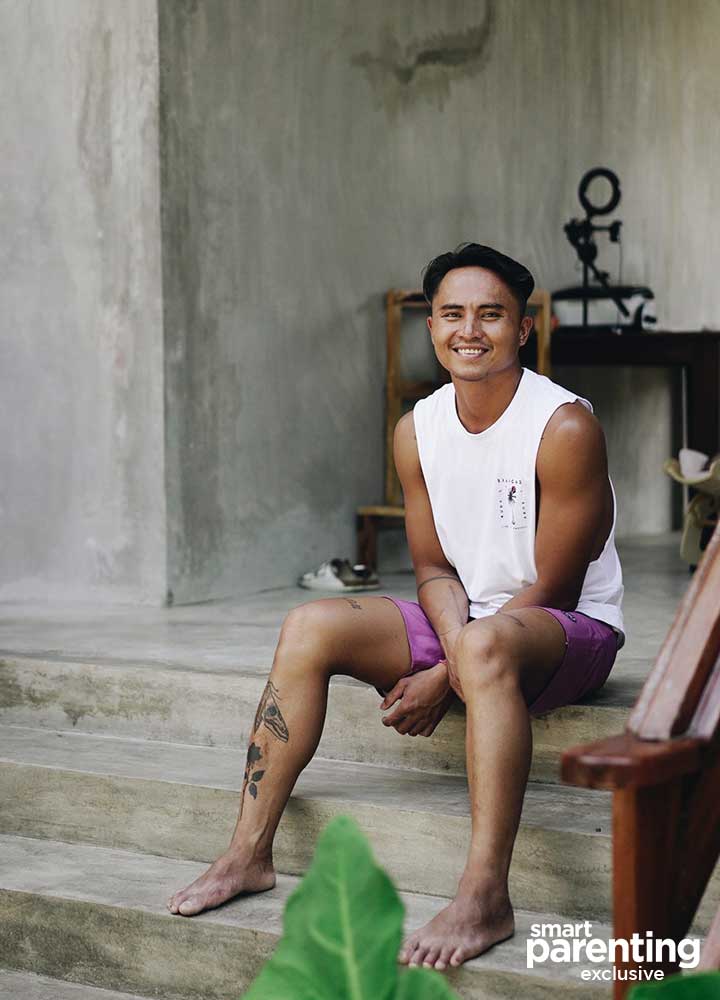 ADVERTISEMENT - CONTINUE READING BELOW
"Actually, may mga nagtatanong when Philmar does motocross or trail-riding with his friends. 'Bakit mo iniiwan sila Andi? Kawawa naman si Andi.'
"What they don't understand is that's why our relationship works. If he wants to have Sundays with his friends, I'd let him enjoy those things. Otherwise, he might just do it behind my back, or we'll fight.
"If anything, 'di naman niya kami gustong iwan. 'Pag balik niya, miss na miss na niya kami."
Though their lives revolve around their children, Andi says supporting each other's personal pleasures is the least they could do for each other.
"It allows us to ba A+ parents, to show up to work — a.k.a. parenthood — with all that we have," she smiles.
Raising happy children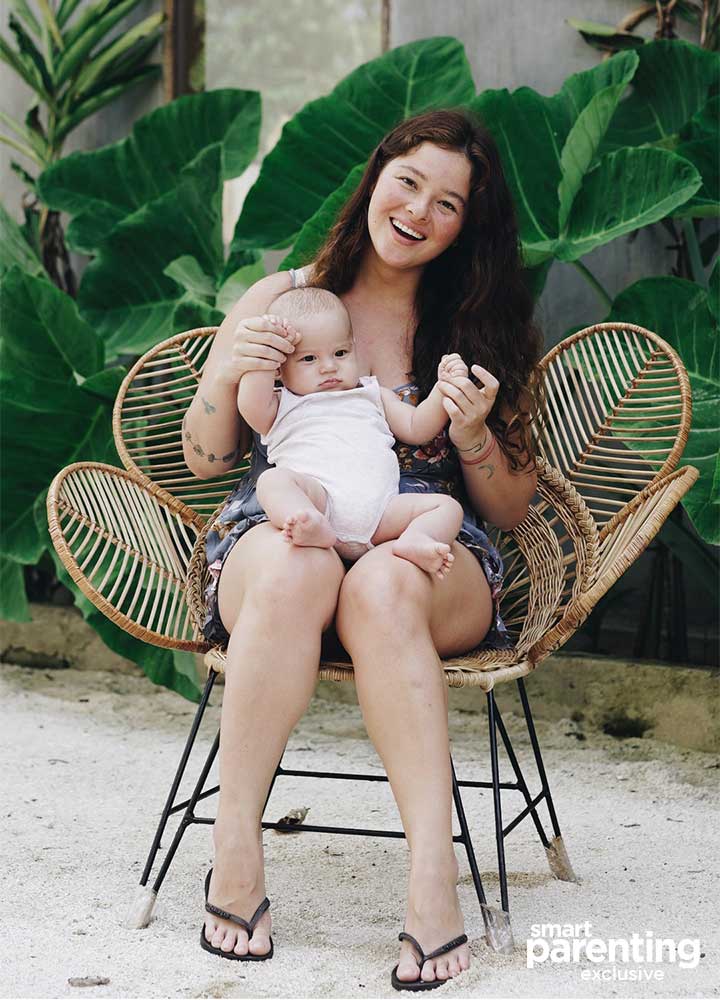 If there's anything Andi knows by now, it's that every child is different.
"Ellie was naturally obedient, that's a trait she's had ever since she was a toddler. It was easy being a gentle parent," Andi shares.
It is not the same with Lilo exactly. "[Lilo] needs a sense of authority. Philmar always says, 'You are allowed to be firm,' so I'm learning how to do that."
"It's more about just talking to them like I would adults," Andi continues. "Lahat naman tayo dapat ganu'n makitungo."
For Andi, the most important thing is raising happy kids with big hearts.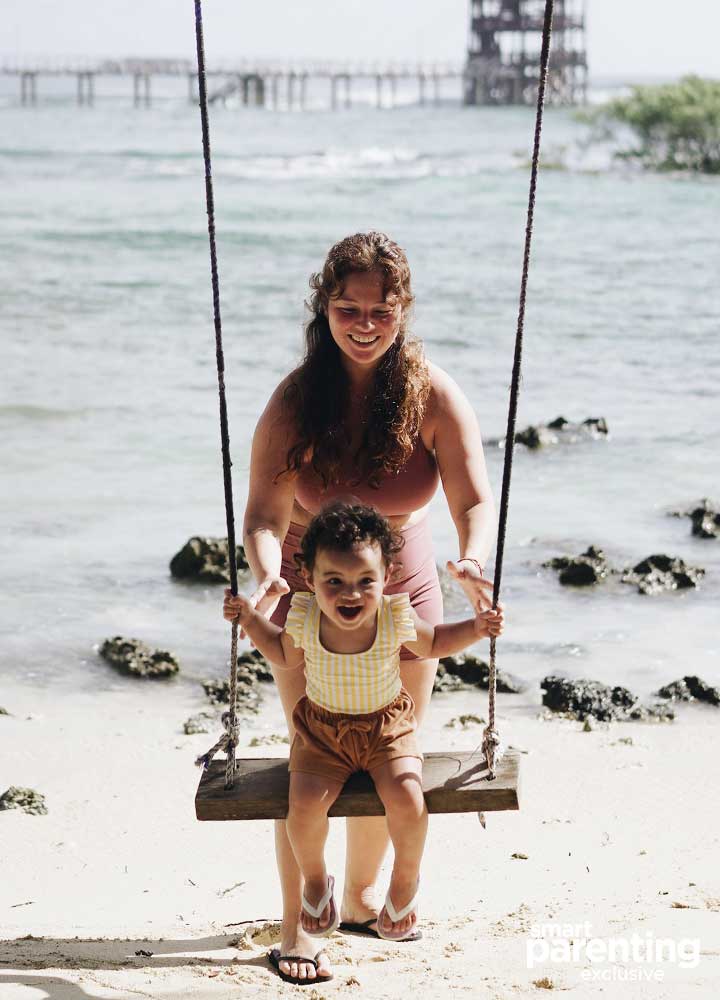 "I wish that they will be the type of people who are not ashamed to be themselves," she says. "[I hope for them] to be brave enough to go out there and discover who they are just as I did.
ADVERTISEMENT - CONTINUE READING BELOW
"What they want to do with their lives doesn't matter to me as long as they become genuine and happy people. As a parent, that's what's going to make me feel that I did a good job, [giving them] the privilege to choose the life they want [for] themselves."
Co-parenting with Jake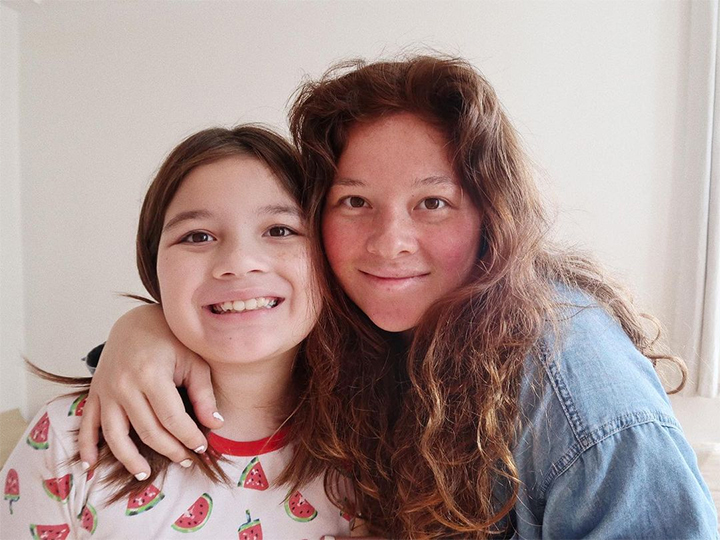 Ellie is turning 10 this year, a bona fide tween and a crucial stage. Andi is relieved to have hit a positive stride in her effort to co-parent with Jake.
"It really was not always easy," Andi shares. "At first, hindi ko alam kung anong klaseng dad si Jake. 'Are we on the same page? Do we have the same parenting style?' Kinabahan ako, natakot ako kung tama ba ang desisyon ko to share Ellie [with him]."
"But I had to set my priorities straight. It wasn't [Ellie] that asked for our relationship not to work or for us to have to raise her separately. So, as a way to compromise, I'm just going to make sure that she will have a relationship with her dad."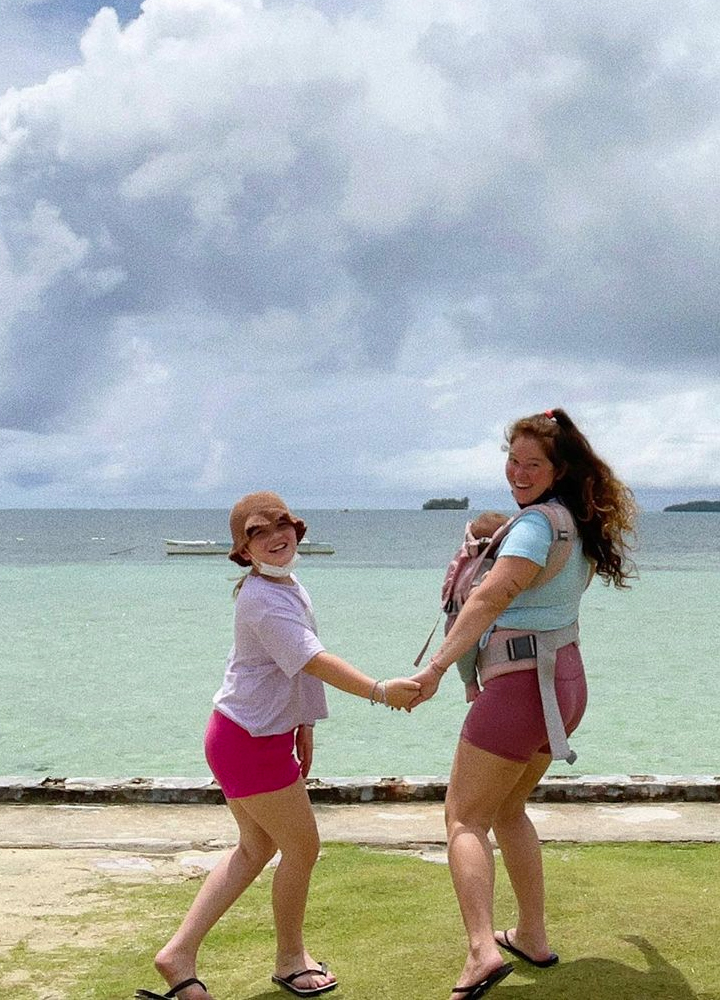 For Andi, putting her child's feelings first and learning to set her own feelings aside helped her stay on the same page with Jake.
"We make sure to always take Ellie's feelings into account," she says. "The reason why she's [with him now] is because she wants to be there. She chooses to be there and wants to stay there to spend time with her dad and his side of the family. When she comes back [here], it will be like that din. [Dahil] ginusto niya rin."
Andi and Jake have now become more comfortable as co-parents, sharing the same unconditional love for their child and the same goal of raising her well.
ADVERTISEMENT - CONTINUE READING BELOW
"Kahit na 'yung specific parenting styles namin ay magkaiba, basta Ellie feels loved and grows up to be kind, good, and responsible, okay kami," Andi says.
Sharing their family life online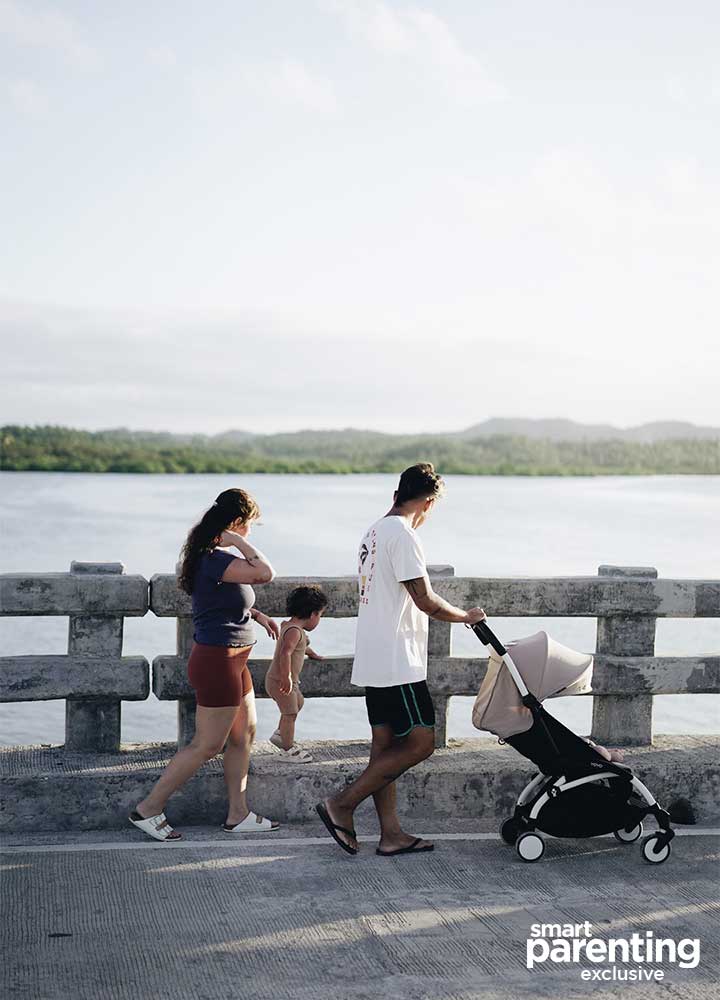 Nowadays, Andi remains in the public eye through her YouTube channel where she regularly posts updates about her growing Happy Islander family.
"When it comes to our vlogs, we want to help inspire people and other families that a simple life should be good enough as long as you're together with your family," Andi says.
"It's easy to be happy. 'Di na kailangan ng luxurious life. We want to work hard for our family, but we forget that it's important to spend time with our children — not just spend money on them." — Andi Eigenmann
"But, at the same time, [the vlog] is not our whole life. We want to make sure that [we share] only snippets or highlights because our kids are kids. We keep the special, more personal moments to ourselves pa din because they deserve that."
Besides dealing with unexpected guests entering her private home, Andi is still pretty cool about sharing some parts of their life with their more than 2 million subscribers on YouTube. She also loves reading direct messages from fans, though she admits not having enough time to respond to each one.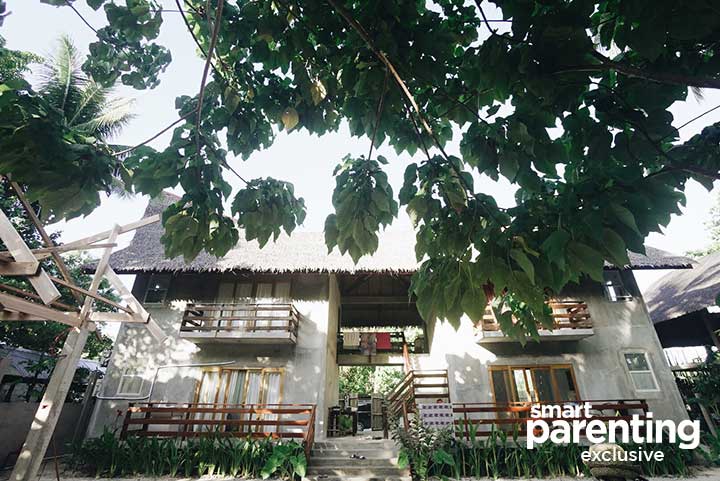 When asked what other moms usually DM her about, she reveals it's mostly about living the life you want versus living the life you need. Andi's advice?
"Ironically, even if I'd encourage you to live the life you want, it shouldn't be something that you do impulsively. Think about it really well, make sure that it's really what you want.
"One thing people don't realize is I didn't choose to live in Siargao overnight. It took two years thinking about it until I took the chance."
Knowing 'mother knows best'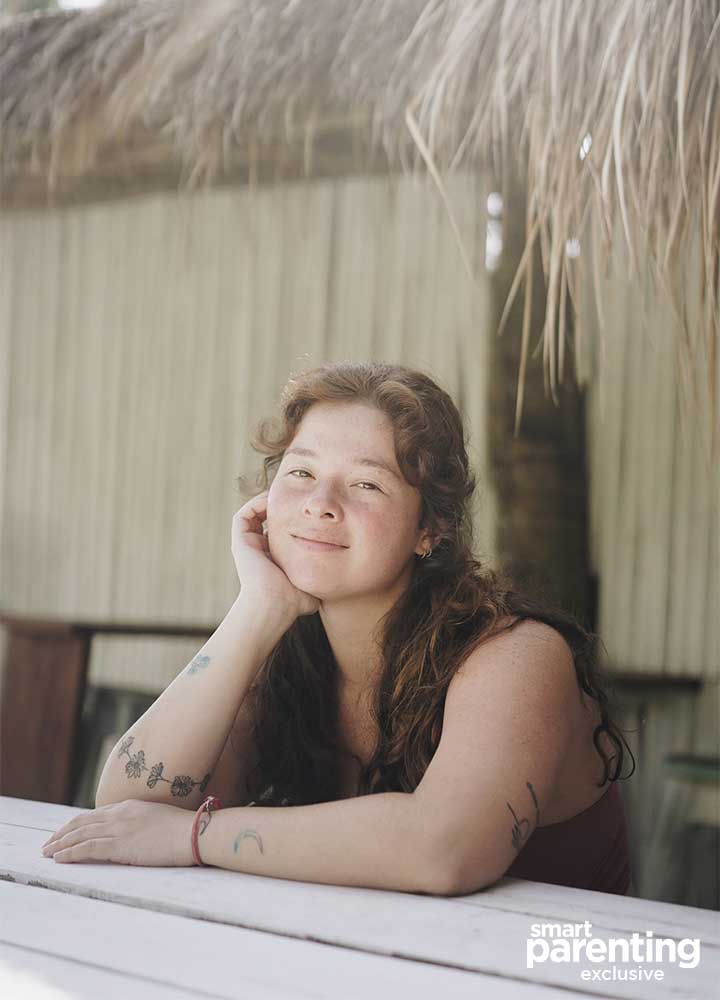 ADVERTISEMENT - CONTINUE READING BELOW
Luckily, Andi had her mother — the great Jaclyn Jose — and her upbringing to thank for giving her the courage to take that crucial step towards her dream.
Ever since Andi was a child, she remembers being told by her mother to always follow whatever her heart desires and remember "hakuna matata."
"'Yun 'yung mga pinaka-important sa akin. It stuck in my mind, and it worked. I lived by those [sayings]. I listened, and that's exactly what I did: I stopped worrying and I listened to what my heart desired — and it gave me this life.
"I'm just so grateful that that's how my mom was. I wouldn't be who I am now if she didn't raise me this way." — Andi Eigenmann
"As much as my mom and I had misunderstandings, we're different people, and we have very different opinions, but the point is she really loved me. She made sure that I have her, I could talk to her…she'll always support me.
"That's what brought me here in Siargao, living my dream," Andi says with a laugh.
Becoming Mrs. Alipayo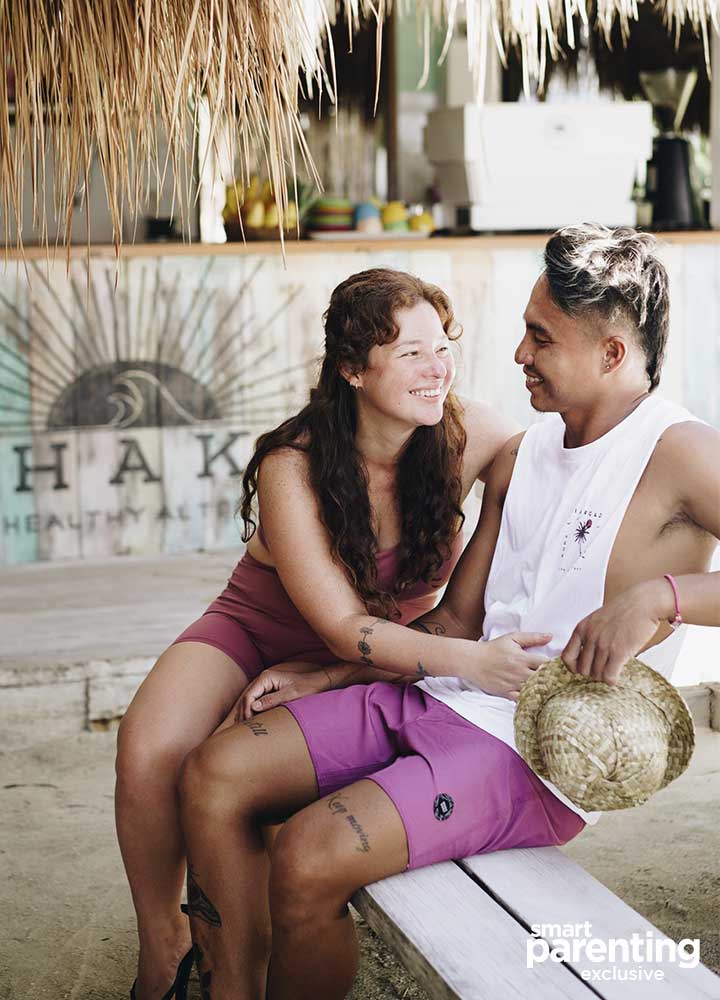 A part of that dream, of course, is her upcoming nuptial to Philmar. "I'd love to share, but there are no plans," Andi says when asked about their wedding. "We're super excited to get married, but Philmar would always say, 'It's okay we'll get there.'"
"We're happily working on our dreams as of now. We're finishing this house that will be up for rent [as villas], saving money so that we can build our dream house…For me, enough na ['yung engagement namin] para makuntento. Alam kong we'll be forever na. 'Yung wedding, 'di na kami nagmamadali."
Later on, Andi did reveal to us exclusively that she and Philmar are looking at next year to tie the knot!
By the time our 43-minute video interview is over, Smart Parenting has already been given a glimpse of Andi's life beyond YouTube and Instagram. She's cradling Koa, glancing behind her from time to time at the ongoing construction in the background.
For sure, there's more we weren't able to see. But it's been such a refreshing encounter to see and hear Andi talk.
Andi has had to overcome hurdles and make hard decisions to get to where she is now. But she should be proud of the life she's built for herself and her family. It's a beautiful life on her own terms.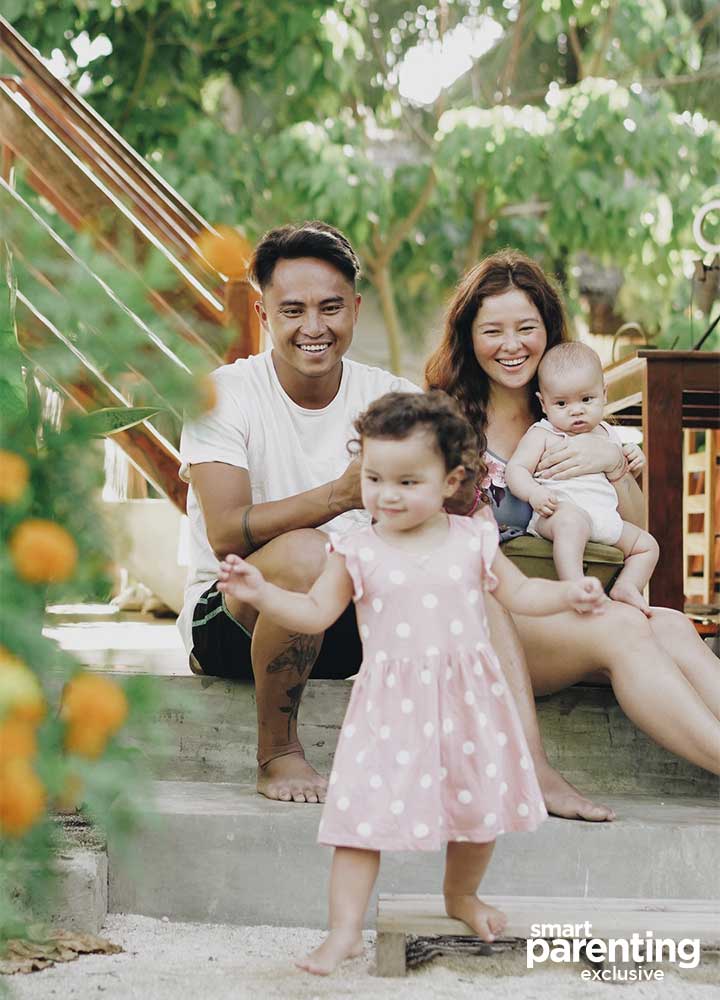 ADVERTISEMENT - CONTINUE READING BELOW
Editor's Note: Quotes have been edited for clarity and brevity.
Read why Andi thinks she picked the perfect partner in Philmar here.
MORE FROM Smartparenting.com.ph