Domestic Violence Against Men: Parents Weigh In On 'Genderless' Domestic Violence

Between the Johnny Depp and Amber Heard verdict and incoming Senator Raffy Tulfo's proposal for a new bill against violence, parents share their take on marital woes.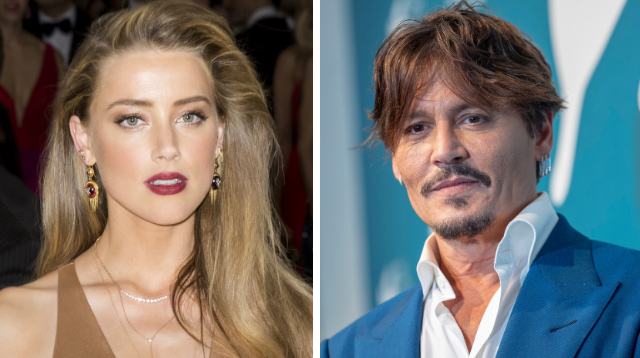 This recent statement from newly proclaimed Philippine Senator Raffy Tulfo along with the highly publicized defamation trial between Hollywood stars Johnny Depp and Amber Heard has put to light the law—or the lack thereof--protecting men who may experience abuse from women.  

In a May 12 report in GMA News Online, Sen. Tulfo said that he would file a bill that would protect men against domestic violence. "Paano naman kung si mister ang sinaktan? Wala tayong violence against men. So I will make violence in the family as genderless," he was quoted as saying. 

Tulfo says he was pushing for filing of the bill because he usually encountered cases of domestic violence against men in his radio program, Wanted sa Radyo, the report added. 

It's all about equality

In the Smart Parenting Village page, Sen. Tulfo's statement is getting mixed reactions from followers after one dad posted that he is in support of Sen. Tulfo's proposal.

"If you are really for equality you would support this bill," he says. "I'm not a fan of Sir Raffy pero kudos to you Sir for standing up for this. It may seem to be a 'joke' but sure enough men experience abuse also. Hopefully the new set of Senators could shed a light into this issue."

His post continued: "For Dads who are experiencing this kind of abuse hang in there this too shall pass. It's okay to seek help when needed, di ikakabawas ng pagka-lalaki ang pag hingi ng tulong lalo na walang pinipiling kasarian ang mga abusado/abuser." 

ADVERTISEMENT - CONTINUE READING BELOW

To a commenter of the same post who argued that men can always defend themselves from abusive partners even if the law favors women, the same Dad narrated a story of a husband who has, for six years, been demeaned, humiliated, and abused by his wife until one time he lost his patience and fought back.

He continues to narrate that for that one incident, the wife was able file a case against her husband under the VAWC act.

"Kung sasabihin ni lalake na inabuso siya sa loob ng 6 taon, may batas ba na nag ba-back up sa mga kalalakihan upang ma-protektahin din ang aming interest? Meron po ba piskal na maniniwala or di kaya makikinig sa panig ng lalaki gayong meron na VAWC?" he asked.

Some commenters couldn't help but mention the Depp Vs. Heard trial. Weighing in on the arguments, one SP Village member said "Take it from Amber Heard and Johnny Depp. Hindi lahat ng lalaki kaya ipagtanggol ang sarili nila kahit pa sabihin mo na mas malakas sila physically.

"They need a law to protect their rights too." While, of course, the jury has yet to decide on the case the trial is inevitably opening discussions about women who allegedly abuse men. 

As the world has come to witness, Depp, one of the biggest names in Hollywood, has sued his ex-wife Amber Heard for defamation, citing that an op-ed article she wrote in the Washington Post suggested that she was a victim of domestic violence at the time she was with Depp. 

CONTINUE READING BELOW

Recommended Videos

Depp claimed that it was the other way around and that it was Heard who constantly abused him physically, verbally and psychologically.  Depp's attorneys, in particular, have used the ex-couple's videos and recordings to prove Depp's claims and that Heard's op-ed was written with 'malicious intent' to 'destroy' the A-list actor's career. 

RELATED: Ruffa Gutierrez On Domestic Abuse: 'Huwag Nating Hayaan Na Itrato Tayo Ng Ganon'

It is interesting to note that Heard's lawyer, Ben Rottenborn said in his closing statement that "If Amber was abused by Mr. Depp even one time, then she wins." He adds:  "We're not just talking about physical abuse. We're talking about emotional abuse, psychological abuse, financial abuse, sexual abuse."

As of this writing, the jury has found that both Depp and Heard were defamed but awarded Depp more money. Depp will receive $10.35 million in damages while Heard was awarded $2 million in damages.



ADVERTISEMENT - CONTINUE READING BELOW

Why is the law biased towards women? 

Taking off from Rottenborn's closing statement, it is not only in the US but also in the Philippines where laws on domestic violence favors women.

This is not without well-studied basis. According to the Philippine Commission on Women (PCW) website, violence against women is one of the country's most pervasive social problems. It says that " According to the 2017 National Demographic and Health Survey conducted by the Philippine Statistics Authority, one in four Filipino women age 15-49 has experienced physical, emotional or sexual violence by their husband or partner." 


RELATED: Get A Barangay Protection Order If You Are Still Unsure Of Filing A VAWC Case

The same website explains that violence against women (VAW) is deemed to be closely linked with the unequal power relation between women and men otherwise known as 'gender based violence.'  "Societal norms and traditions dictate people to think that men are the leaders, pursuers, and providers, and take on the dominant roles in society while women are the nurturers, men's companions and supporters, and take on the subordinate roles in society. This perception leads men to gain more power over women.

Hence, VAW becomes a form of men's expression of control over women to retain power." 

Existing laws protecting all genders

To date, the country has RA9262 or the Violence Against Women and their Children (VAWC) Act which seeks to address the prevalence of violence against women and their children by their intimate partners like their husband or ex-husband, live-in partner or former live-in partner, boyfriend/girlfriend or ex-boyfriend/ex-girlfriend, dating partner or former dating partner. 

ADVERTISEMENT - CONTINUE READING BELOW

RELATED: 'Maybe It's Time To Reconcile': Ruffa Gutierrez Is Ready For Daughters To Reconnect With Estranged Dad Yilmaz

Expanding this law is the Safe Spaces Act (Bawal Bastos Law) or RA 11313 which covers all forms of gender-based sexual harassment (GBSH) committed in public spaces, educational or training institutions, workplace, as well as online space. 

Strengthening both bills further, if approved, is the SOGIE bill or the SOGIESC-based (sexual orientation, gender identity, gender expression and sex characteristics) Anti-Discrimination Bill . This bill seeks to prohibit "all forms of discrimination, marginalization, and violence [committed] on the basis of sexual orientation, gender identity, gender expression and sex characteristics."

Stories of 'abuse' against men

What is interesting about the SP Village post is that is has encouraged members to share stories about husbands/male partners being abused by the opposite sex, something that is hardly discussed in public sites. 

The same Dad who posted his thoughts on the page shared another story of a father who financially supported his family after separation from his spouse. When the eldest son told the Dad that the mother was using the Christmas money intended for them for 'self-care' at the salon, the father decided to give groceries instead. 

RELATED: 'I'm A Bullied Husband, Really Bullied. Verbally And Mentally Abused'

Because of this, the mother filed a complaint regarding the non-fulfillment of the father's financial obligations that reflected on his NBI record. As a result the father who was up for a new job had to deal with the hassle of clearing his name with the NBI first. 

ADVERTISEMENT - CONTINUE READING BELOW

Another member shared the story of their 'couple friend' where they almost believed the girl who made it appear that she was a victim of abuse after saying she was "punched" and that a "gun" was pointed at her when it was actually the other way around.

???? pic.twitter.com/8vGMHykjkA

— Amber Heard (@realamberheard) June 1, 2022

 

The SP Village member suggested that it was always easier to believe a woman's claims. One member also said that the Heard vs. Depp changes the narrative of men being abused.

"May factor din siguro si Johnny [because] he did do drugs and alchohol but, regardless, no one should experience that," the comment went.

The member also pointed out that, unlike Depp who had a huge following and fan base that were willing to listen to his side, many men with possibly 'the same story of abuse' didn't have the same privilege.  

RELATED: Will You Step In if a Child Is Being Mistreated in Public?

It will be interesting to see how things will unfold if and when Sen. Tulfo pursues a bill that will protect men against domestic violence. Like VAWC act, it must be strongly supported by historic data and statistics.

Even the Depp vs. Heard trial may set a precedent around the world about 'abused men' should Depp win in the case. 

One SP Village makes a good point when she says that what really concerns her is the abuse of the law. "Sana maayos din yung justice system kasi baka naman mas dumami yung abuse sa babae dahil may ibang lalaking gumamit ng 'violence against men' to justify na okay lang manakit ng babae," she says. 

ADVERTISEMENT - CONTINUE READING BELOW

For now, we can consider Sen. Tulfo's statement and the Depp vs. Heard trial as a jumping off point for healthy debates.

What other parents are reading

Celebrate your pregnancy milestones!


Enter your details below and receive weekly email guides on your baby's weight and height in cute illustration of Filipino fruits. PLUS get helpful tips from experts, freebies and more!

You're almost there! Check your inbox.


We sent a verification email. Can't find it? Check your spam, junk, and promotions folder.
Trending in Summit Network