Join the next Smart Parenting Giveaway and get a chance to win exciting prizes!
Join Now
First-Time Dad at 40: Being a Father Was Worth the Wait

"Being your dad has made me feel a lot younger and has taught me many lessons about patience and appreciating the simple joys in life."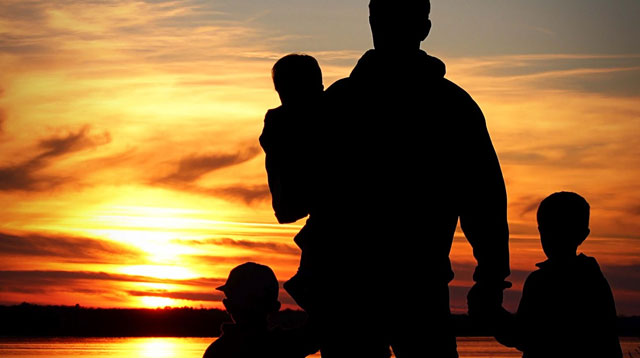 Dear Luis, Carmen, and Sandro,

I am writing this letter to you just a few days after my 50th birthday. Being a dad to three young children all below six years old at this age certainly presents very interesting learning experiences. This goes back to your birth, Luis, five years ago, Carmen's arrival almost three years ago, and the coming of Sandro five months ago. Being very career-oriented with no children well into my 40s, I never expected to be a hands-on dad. But when our prayers were answered and Mom got pregnant with Luis, I embraced the prospect of fatherhood with wide-open arms, learning as much as I could about the stages of pregnancy together with your mom.  I imagined late-night feeding, diaper changes, and singing lullabies and nursery rhymes to Luis. Your mom and I even attended birthing classes where many of the soon-to-be fathers were 15 years younger than me.

ADVERTISEMENT - CONTINUE READING BELOW

The last five years have been vastly different from those of other dads my age who have older or grown children. I am sure they also go through many firsts in their everyday lives as fathers, such as their daughter's 18th birthday or their kids' graduation from grade school, high school, or college; first interview; first job; and other major milestones. My "firsts," on the other hand, are defined by your wide-eyed curiosity and the sheer joy you bring to every brand new experience such as taking your first steps, learning your first word or number, learning to button your shirt or tie your shoe laces, writing your name, or meeting your favorite Disney character for the first time.

I would have wanted to have children when I was younger, but things did not work out that way. I feel lucky, though, for getting a chance to experience the joys of being a "young" father at this advanced age when many men are going through a mid-life crisis or thinking about becoming empty-nesters in a few years' time. Your mom and I are enjoying going through the age of innocence with you and are looking forward to many more years of discoveries and milestones as you progress to the next stages of life. 

ADVERTISEMENT - CONTINUE READING BELOW

Being your dad has made me feel a lot younger and has taught me many lessons about patience and appreciating the simple joys in life just like you do. A friend told me how things would get even better as you grow older. This was in reaction to the usual warning that parents should spend as much time with the kids as possible while they are young, as they usually avoid being with us when they are older and more independent. On the contrary, I am looking forward to witnessing how you will become independent and start venturing out of your comfort zones.

I will never know how things would have turned out if fatherhood came to me in my younger years. I don't know if the life experiences I am going through now would have made a different impact on me at a younger age and if my dreams for you would have been different. But I do know that it was worth the wait and that we have plenty of opportunities to help you achieve whatever dreams you decide to pursue in life.

ADVERTISEMENT - CONTINUE READING BELOW

Love always, Daddy

Rene Chavez is chief financial officer of a multinational company's Philippine operations. He is married to Regina, and is daddy to Luis, 5, Carmen, 2, and Sandro, 5 months.

This letter is an excerpt from "Love, Dad", a collection of letters from different fathers, which were originally published in the June 2013 issue of Smart Parenting magazine. Minor edits have been made by Smartparenting.com.ph editors.