45 Times People Realized They Have Become Parents: 'Poop in Your Hand is Not Disgusting'

Spoiler alert: Sleep, bathroom, and me-time are almost non-existent.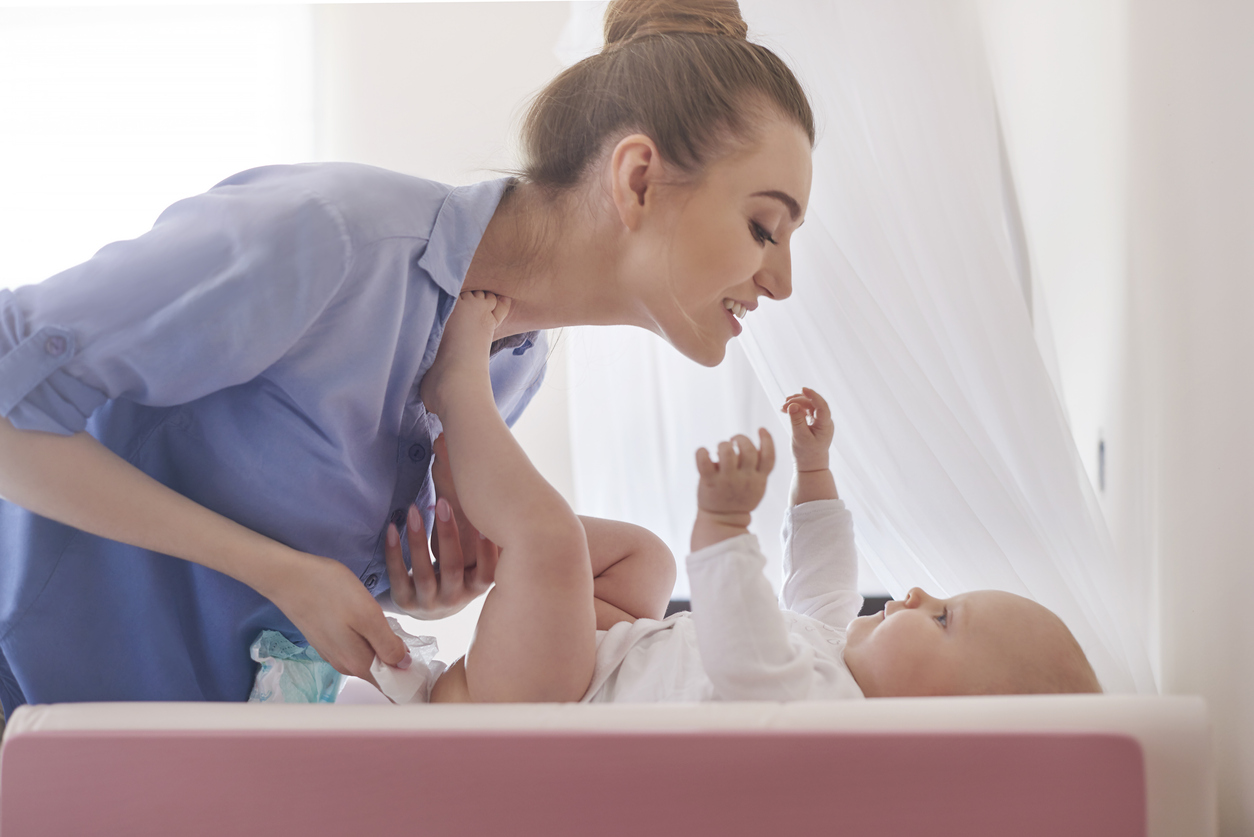 Becoming a parent changes you in so many ways: physically, mentally, emotionally. You might not realize it at first, but there are tiny details that slip that let other people know you're a parent, whether it's knowing all the songs of your child's favorite show or knowing how to change diapers with your eyes closed.

45 ways you have become a parent

There are things that only fellow parents understand, so we asked our followers from our Facebook page, Smart Parenting, to complete the sentence: "You know you're a parent when _______." Needless to say, there were pretty funny revelations, and we're sure parents will be able to relate to some, if not all, of them.

What other parents are reading

You know you're a parent when…

1. You wash someone else's poop in between meals. — Con Flores

2. You can no longer sleep soundly. You just take cat naps! — Shila Sn

ADVERTISEMENT - CONTINUE READING BELOW

3. You forget what day it is today — Tin Tin Cardines

4. You forget to comb your hair after taking a bath — Carla Reyes-Salenga

5. Milk and diaper are the first things that come to mind every sweldo. — Julie Ann Puga

6. You sing nursery rhymes while taking a shower — Irish Kamille

7. You're in a rush to go home after work because you miss your kids. — Aileen Urbano

8. Everything you eat is cold. — Ani Corpuz

9. You breastfeed while you eat. — Jo Ann

10. You go out to buy something for yourself and end up buying what your baby needs, instead. — Yuri Orogan Caguioa

What other parents are reading

11. You don't want to get up early but you have to prepare breakfast. — Emely Dumalag

12. You spend time cleaning the house, but in the end, it will still look the same — Joie Go Bautista

13. You're excited to tuck them into bed, whether it's naptime or bedtime, because hey, it's finally me-time! — Mitchy de Leon

14. You realize having poop in your hand is not that disgusting. — Joana Marinho Dias

15. You see the bed as heaven. — Pangga Dela Pena Caubic

16. You say "No!" 1,000 times a day. — Vianne Ennaiv

17. You have baby wipes on hand all the freaking time. — Chichi Angela Mulbeya

18. Four hours of sleep makes you feel like a superhero! — Jennylyn Cuarto

19. You wonder whether the brown spot on the shirt is chocolate or poop. — Lizzy Lizzy

20. You always remind the bagets, "Iuwi ang baunan." — Gly Galvez

What other parents are reading

21. You've already memorized every episode of Peppa Pig and Paw Patrol. — Lyka Gonzaga

22. You find toys everywhere in your purse. — Roxanne De Leon

ADVERTISEMENT - CONTINUE READING BELOW

Recommended Videos

23. Fall asleep really fast and also wake up in a flash when you hear your baby cry. — Jays Lim

24. The only 'gala' for you is doing the groceries. —Mareyroch Ponce Bravo

25. You step on that f***** Lego!

26. You can do anything using only one hand. — Nyce Nyza

27. You get excited whenever there's a diaper sale. — Joycie Ramos

28. You no longer have a peaceful trip to the toilet. — Daine Reyes

29. Kapag aalis ng bahay, uunahin mong paliguan ang mga anak mo. Panghuli ka na. — Nonette Villegas

30. You have all the discount cards for supermarket and drugstores. — Ma. Katrina Labiano

What other parents are reading

31. May audience ka sa loob ng C.R. — LyCon's Roremse

32. You get to work and you find yourself singing 'Old McDonald…' — Kim NZ

33. You have snacks, water, toys, and wipes in your bag. Forget all the cute handbags in the store — you use a big backpack! — Rouenna Magaso-Ricare

34. You have to hide so you can eat junk food and M&M's. — Mel Cordero

35. Your labada is walang katapusan — Cher Degollacion

36. Silence is suspicious. — Badeth Gumapac

37. Bibili ka ng gamit nila pikit mata kahit mahal pero gamit mo babaratin mo pa tindera. — Rhiz Padilla

38. You always hear "mommmmmmmmy." — GS Sudario

39. You are not allowed to get sick. No sick days, no sick leave. — Karen

40. You're a top fan at the Smart Parenting Facebook page. — Avigail Hermosura

What other parents are reading

41. You're eating your son's leftovers. — Katcen Kae Verzano

42. 'Netflix and chill' means watching the entire season of Peppa Pig and a bunch of  Disney movies!

43. You feel pity and not anger toward the parent of the baby who's screaming in public places. — Kelly  Morgan

ADVERTISEMENT - CONTINUE READING BELOW

44. Your toddler spits out their food, tapos mabilis mong nasalo and you eat it. — Aireen Amboy

45. You can't close the bathroom door because someone is keeping an eye on you. — Pauline Estiva Ascutia

No matter how tiring, weird, and gross parenting can be, one thing's for sure: Parents still think it's one of the best and most fulfilling responsibilities in the world. As one parent said, "Your house is a mess, but you don't care as long as your children are happy, fed, and clean."

What was that moment when you realized you were a parent? Add it in the comments!

*Answers were edited for clarity

What other parents are reading

Celebrate your pregnancy milestones!


Enter your details below and receive weekly email guides on your baby's weight and height in cute illustration of Filipino fruits. PLUS get helpful tips from experts, freebies and more!

You're almost there! Check your inbox.


We sent a verification email. Can't find it? Check your spam, junk, and promotions folder.

Trending in Summit Network