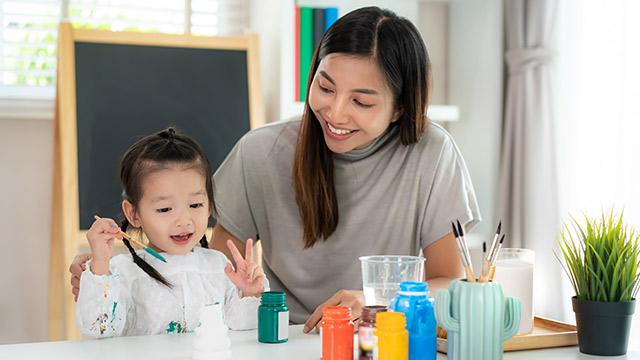 This worldwide pandemic is changing life as we know it. For parents, this means searching for solutions to emerging challenges and issues regarding how they raise their kids. Case in point: education.
COVID-19 has disrupted our children's schooling. Traditional schools have no choice but to close down to prevent the spread of the disease. As parents, we understand that this was done to keep our kids safe, but we can't help but be worried about its effect on our kids' learning and even their social and emotional well-being.
For some, homeschooling is a potential solution worth considering in order to face this challenge of continuing our kids' learning.
If you're wondering if homeschooling will negatively affect your child's chances of getting into a good college or university in the future, the short answer is: No, it will not.
A homeschooling expert has noted that even top universities abroad like Harvard, Princeton, and Oxford accept homeschooled applicants. These schools said that homeschooling is an "educational asset" during admissions. A homeschooling mom who founded a Filipino homeschooling support group says homeschooled students found success getting into educational institutions like the University of the Philippines, Ateneo de Manila University, and De La Salle University.
[ads:4]
According to celebrity sisters and homeschooling moms Rica Peralejo-Bonifacio and Paula Peralejo-Fernandez, homeschooling truly has many benefits for kids. During their talk with host Angel Jacob in Enfagrow A+ Four's first "Raising Smart Kids With A Heart Live" on Smart Parenting's Facebook page, Rica and Paula enumerated a few of these lifelong benefits.
Here are some of the most notable:
1. It teaches a child essential life skills.
Rica said, "The benefit of homeschooling is the curriculum is not just tied to the academics."
"'Pag nasa bahay ka, pati yung practical life, kung paano ka as part of this community, of your home — whether you have siblings or it's just your mom, dad, and you. What is your part in this little society you have, dun pa lang napa-practice mo na. Yung character formation mo, na-e-enforce na siya as early as whenever you start homeschooling."
[ads:9]
As an example, Paula shared that beyond the usual lessons, she teaches her son to cook, plant, and even compost things, which wouldn't typically be taught in a traditional school.
2. It expands a child's knowledge.
"What I did not expect with homeschooling, to be honest, is how wide the topics can get," Paula confessed. "Buti na lang in this home, sobra kaming open, eh. 'Anak, I actually don't know. Let's look it up. I will Google it. Let's go to the library. Let's research it…'"
"It gets very interesting, kasi every day, it's so different. The topics are so wide. And you realize na, 'Oh my gosh, this is the curriculum. The child is the curriculum.'"
Paula shared that teaching her child how to compost sparked meaningful discussions about nature, botany, history, language, and so many other topics. "Having grown up [learning] in a traditional school, akala ko science is separate from math, akala ko math is separate from language, pero yun pala they're all interconnected."
[ads:14]
"That's actually one thing I really love about homeschooling, how you can show your child that everything is actually connected," she added.
Rica agreed, saying, "I think yun yung maganda. Hindi separate yung pag-aaral mo ng math, ng science. Kahit na yung emosyon mo, kung paano mo mare-regulate yung sasabihin mo, yung behavior mo, yung emotions mo — kasama yun sa process."
Even the food your kids eat is a way for them to learn, the mom of two added. Rica said she and her son learn about nutrition, food, and how things like sugar or veggies impact the body.
3. It nurtures a child's zest for learning.
Paula said, "What I love about homeschooling is you nurture that learning attitude. Kasi learning talaga doesn't stop. It never stops. When I was younger, I confess that when I was in school, akala ko 'pag wala ng school, hindi ko na kailangan mag-aaral, pero hindi pala."
[ads:19]
"What I notice and love about homeschooled children, grabe yung zest nila to learn! Kasi nga, siguro, every little thing puwede ninyo gawing lessons. Marami siyang opportunities na hindi naka-box lang sa iisang curriculum," she added.
4. It improves a child's communication skills and encourages him to socialize.
Paula said socialization is a common question about homeschooling, "that's the No. 1 question people would often ask."
"Kung ako tatanungin mo, actually mas na-develop pa ng anak ko yung socialization [skills niya] while we're homeschooling. He was exposed to people his age and people beyond his age and people from different walks of life."
She said that contrary to what many think, homeschoolers don't just stay at home all day. Before the pandemic, they would go out, have playdates and meetups, and encourage kids to talk and socialize with people.
[ads:24]
"I love how [homeschooling] actually encourages and nurtures yung totoong socialization. Yung hindi lang siya people your age," Paula said. "Because I remember when I was young, takot na takot ako makipag-usap sa people older than me … comfortable lang ako makipag-usap sa mga kaklase ko."
Rica added that there are co-ops, communities, even homeschool groups that organize events for kids to interact with their peers and with adults. "Socialization kasi hindi lang yan para sa kapwa mo bata. You can expose your children to different kinds of people, that's when you broaden [their horizons], and nawawala talaga yung fear nila sa tao."
5. It promotes values formation in a child.
"I think that's the beauty of homeschooling. More than anything, more than academics, it's really being able to model the values you want your child to have," Paula said.
[ads:28]
"Yung iba sasabihin nila na, 'Ano ba yan parang nasu-spoil mo yung child mo kasi nashe-shelter mo siya from the real world.' But ako, I choose to look at it as sine-set mo yung foundation para 'pag lumabas talaga siya dun, mas mahirap na siyang matinag."
"Kasi set na set na yung values na gusto mo para sa iyo at para sa pamilya mo," she added.
6. It helps strengthen a child's mental fortitude.
For her part, Rica said that homeschooling also helps with a person's mental health, in contrast with how it is in some traditional form of learning. "Hindi natin natutunan kung paano i-regulate yung mga sarili natin dahil masyadong istrikto na kapagka eskwelahan, 'pagka trabaho, eto lang."
"Napaka-rigid nun at kailangan performance-based siya. Kung hindi ka magaling mag-perform eh wala ka na, wala kang kwenta. They will treat you as [if] you're of no use to [them]," she said. "But if you're homeschooling, you could assure your child na, 'You're not about grades, anak.' We're about learning. And when you communicate that as early as now, madadala niya yun."
[ads:33]
7. It bolsters the bond between child and parent.
Rica also explained that parents cannot prevent their kids from experiencing heartbreak or disappointment in the future, but what they can do is teach their kids as early as now how to feel secure.
In homeschooling, the mom said, she can give her child "that safety, that safe space, you could carry all the days of your life. Just to be able to say to your child na, 'I'm here for you no matter what. Even if you feel like you did well or didn't do well, I love you, and it doesn't change my love for you.'"
That's part of homeschooling, Rica insisted. "'Pag dating ng panahon, 'pag may hindi natuwa sa kanya, maiisip niya, 'May nagmamahal sa akin, and this will be fine.'"
[ads:37]
Watch the entire discussion here:
The "Raising Smart Kids With Heart Live" series was mounted by Enfagrow A+ Four, in partnership with Smart Parenting, to benefit moms and dads with kids ages 3 and above.
Through these live discussions, Enfagrow A+ Four aims to be the best partner for moms and dads by helping them find smart, fun, and creative solutions in raising a #SmartKidWithAHeart who can live and thrive in this new normal.
[ads:41]
Shop for Enfagrow A+ Four products via Lazada here. Follow Enfagrow Philippines on Facebook for more updates.
This article was created by
Summit Storylabs
in partnership with ENFAGROW A+ FOUR.