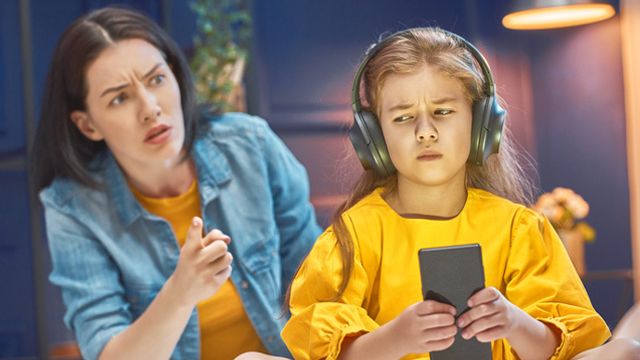 I read an article on matadornetwork.com recently about parenting practices in some parts of the world. What caught my eye was a practice among the Kisii people in Kenya, who avoid looking their babies in the eye. Once the babies start to babble, the moms actually avert their eyes and look elsewhere. In their culture, eye contact means giving the one you are looking at a lot of authority and sending him the messge that he is in charge. That is one message that Kisii moms do not want to send to their young ones, especially if they want them to obey their rules. In addition, the article says this makes their kids less likely to be attention seekers.
I have never tried this technique before, and if given the opportunity to play with babies, I highly doubt I would succeed in enforcing it. I find great pleasure in locking eyes with adorable babies. It is something I have yet to outgrow, as I realize that I still gaze at my 11-year-old daughter long after she has switched her gaze to something more exciting. I seem to have ceded too much power to this one. 
While I think it would be hard to enforce the "no eye contact" rule, it still might be helpful to think about ways we could be giving our kids the wrong signals that they are in charge. 
One is allowing everything to be negotiable. When I ask my daughter to put away the iPad, I always get cross when I see her dawdle or beg for five minutes more or "just until the end of the game." Sometimes I allow her, while other times—such as when it's already past her bedtime—I insist that my instructions be followed immediately.
I allow this flip-flopping because screen time is not a life-and-death issue, and I don't want to be unreasonable. Allowing the kids to wear what they want is also a negotiable issue for me. I have given up forcing my daughter to match her clothes because comfort is her number one concern. I can understand that. 
However, there are two realms wherein I can recommend that parents do not allow any negotiation from the child. 
The first has to do with health. I recall that when my eldest was still a baby, the pediatrician asked me why I had not followed her instructions specifically, and I told her that my son was fussy and didn't like to drink the medicine. She looked me squarely in the eye and said it was my job as a parent to make demands. At that time, I really felt so foolish for allowing a baby to manipulate me. 
Also, part of this realm is insisting that kids eat healthy food and minimize eating junk food. Parents have different standards of healthy eating, but once you have determined what you want for your family, make sure you treat your DOs and DON'Ts as serious rules.
The second realm is education. As an education consultant, parents often consult me about finding the best school for their child. I always tailor my answer based on the child's personality and his parents' college goals. If I recommend another school that's more suited to their child's needs and I explain why, the parents usually see the wisdom of the shift. However, they also often counter that it would be unlikely that they would move their child to a different school, because she would not want to leave her friends in the old school. 
It amazes me that parents would allow their child to have the biggest say in educational choices, and that they would prefer to settle for an inferior school rather than make their child meet new friends. Take note: I have heard this logic even for kids in primary school! Don't they know that kids change best friends every time the teacher changes their seats? Education is a serious matter, and children don't have the maturity to see the big picture the way adults can or should.
Becoming a parent means being the adult in the relationship and taking the lead in setting the standard for proper behavior in all aspects of life. As parents, you have to be a model of your stated ideals and be able to explain to your child why certain rules are in place. This is something that you should do repeatedly and in more detail as your child gets older. And hardest of all is being the enforcer of these rules, no matter how many tears or tantrums you face. Remember, Mommy (or Daddy) knows best.  
This story originally appeared in the September 2015 issue of Smart Parenting magazine. Minor edits have been made by the Smartparenting.com.ph editors.