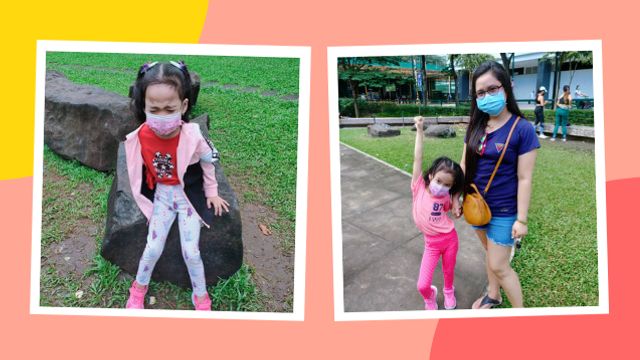 Welcome to Real Parenting, a space where parents can share the joys, pain, and the mess of parenthood. Want to get something off your chest? Share your parenting journey? Email us at smartparentingsubmissions@gmail with the subject "Real Parenting." Click here to read more 'Real Parenting' stories. 
After almost two years since the COVID-19 lockdowns started, Mommy Lanie Macatangay brought her 5-year-old daughter to an open space for the first time. But as soon as the kid left their car and set foot on the ground, she felt fear instead of excitement.
It was November 1, All Saints' Day, and like the previous year, families were discouraged from visiting cemeteries as a safety precaution in the middle of the pandemic. It was still a holiday, so Mommy Lanie wanted to make the most out of it by spending some time with her husband and their 5-year-old daughter, Miracle Reyn Cuizon. They then decided to go for a short walk around Bonifacio Global City in Taguig City.
"She's scared daw. Takot sa labas. Takot sa tao."
Keeping in mind that the threat of COVID-19 remains, Mommy Lanie made sure to go somewhere not crowded.
"We decided to stroll around BGC and nakakita kami ng park na walang masyadong tao. Pagbaba palang ng car kapit na kapit na siya sa mga kamay ko. Sabi ko pipicture-ran ko lang sya pero she's scared daw. Takot sa labas. Takot sa tao." she shared.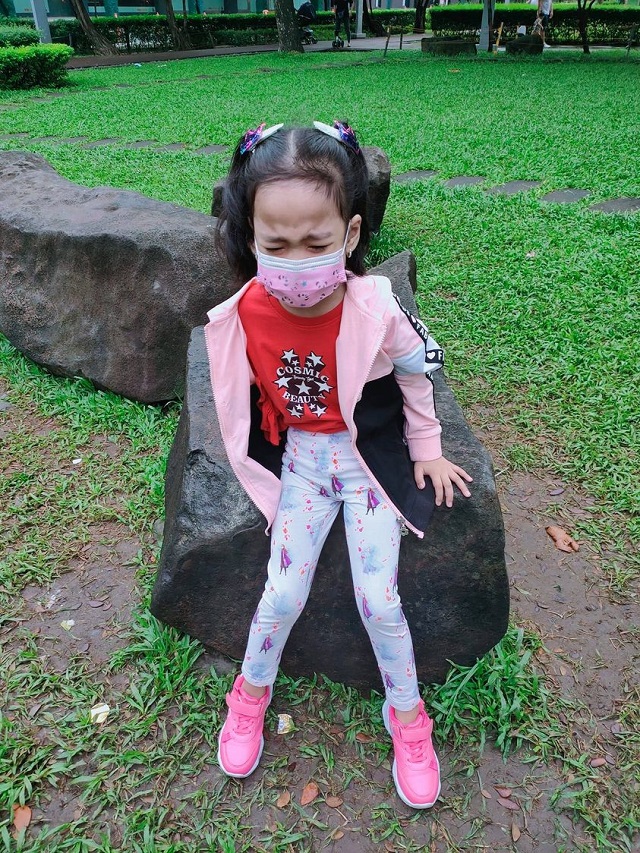 Mommy Lanie told SmartParenting.com.ph that this was their first time to bring Miracle to an open space since restrictions were imposed in the country due to the pandemic. She shared that they named their child "Miracle" because the kid was a miracle baby — a "32-weeker premature baby." That's why they were very careful about going outside during the onset of the pandemic.
Naturally, she thought her child's anxiety was a consequence of being constrained inside their house for the past almost two years.
"Mula noong nag-pandemic, hindi ko siya talaga nilalabas ng bahay, madalas drive thru lang. Paglabas palang ng car, ramdam ko 'yung takot niya sa open spaces siguro dahil sa tagal ng pandemic na nasa apat na sulok lang siya ng bahay," Mommy Lanie recounts in her interview with Smart Parenting.
Kids feel fear and anxiety going outside for the first time
With looser Alert Level 2 in Metro Manila, more public spaces and establishments that were once closed to kids are starting to open their doors to the younger population.
But while these establishments are easing up, it appears that kids are still feeling hesitant to break through their pandemic bubbles and reengage with the unfamiliar world outdoors.
Mommy Lanie shared her experience with the Facebook group "Pwede Bata." She asked other parents if their kids felt the same thing as what Miracle did.
It turns out that a lot of kids are going through this same phase. Other parents who interacted with Mommy Lanie's post shared similar instances where their kids initially felt fear of being outside.
"One time pupunta kami sa grandma and grandpa nila, pagtapak ng 1-year-old daughter ko palabas sa gate papuntang car, nanginginig mga paa niya at katawan at umiiyak," one parent commented.
"Same with my two-year-old kid. Kahit sa labas lang ng apartment building namin ayaw niya talaga magpababa. Tsaka kapag binabati siya ng mga tao, nagtatago siya sa balikat ko," another commenter shared.
How to help kids calm down when this happens?
For Mommy Lanie, what helped relieve Miracle's fear was to assure her child that there's nothing to be afraid about as long as they follow safety precautions. She also patiently held her kid's hand while Miracle was working on familiarizing herself with the new surroundings.
"I just held her hand. I assured her na it's okay, everything's okay, na 'wala dapat ikatakot because mommy is here'. Hindi ko lang binitawan 'yung kamay niya. Hinintay kong siya mismo 'yung kusang bumitaw, na nangyari naman," Mommy Lanie shared.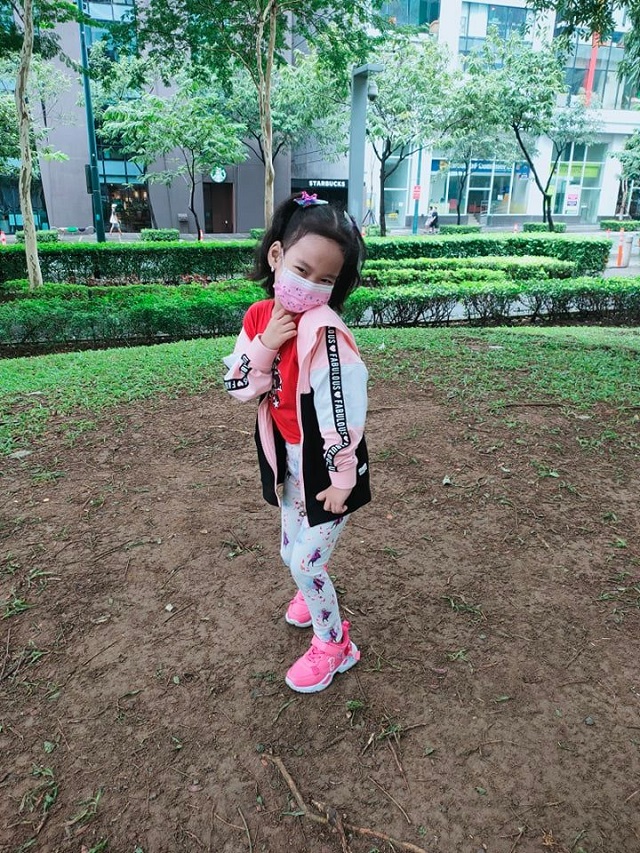 Mommy Lanie's final tips to other parents: It would be best to take the kids outdoors compared to indoor spaces. She also speaks about refraining from speaking ill of parents who are starting to bring their kids outside. She reminds everyone to keep doing their part in the fight against the pandemic.
"Always wear a face mask. Remind them (kids) not to touch anything sa park and alcohol na lang din kung may nahahawakan siya nang biglaan."
Clinical psychologist Dr. Ruben Encarnacion tells Smart Parenting that it's normal for kids to feel these kinds of negative emotions during their first time outdoors. He adds this is more common among kids who were 7 years old and below when the pandemic hit the country.
According to Dr. Encarnacion, children in this age range couldn't retain the memory and feeling of being outdoors before the pandemic struck. He says it's essential for parents to explain the situation to their kids. He adds parents must remain vigilant and avoid being complacent when they start to enjoy outdoors with the whole family.
Click here for more advice on how to help kids cope with pandemic stress.