I Know, I Know--I'm Now The KJ Mom in Summer

Motherhood changes everything.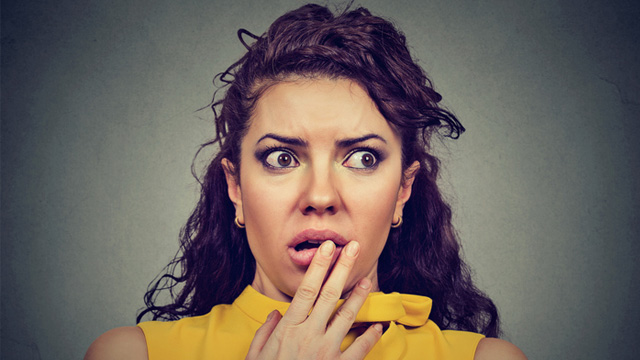 I used to be that friend you can talk into bungee jumping and sky diving with little to zero hesitation.

I used to be that friend who'd jump right in the car and go out of town last minute with only my wallet, and the clothes on my back.

That friend you can talk into trying "dangerous" sports. The one you'd spend weekends wall climbing, wake boarding, and racing with. Who at one point tried ziplining without a harness, or getting lost in a foreign land of people whose language I don't speak.

Every time my mother would find out about my adventures and go on a tirade of sermon while she hyperventilates, I'd joke that she has four children anyway, and if anything happens to me she still has three more.

I used to not care about the sun, the sand, the sea, or the height from which I can jump or fall off.

ADVERTISEMENT - CONTINUE READING BELOW

But all that changed after I became a mother.

More from Smart Parenting

I learned to feel fear like I've never felt before. Fear of tiny bugs, bees, and dirt. Fear of heights, or deep waters, and the unknown. Fear of dangers and disease.

I learned to fear for the safety of my precious little children just like how my mother used to fear for mine.

CONTINUE READING BELOW

Recommended Videos

So yes, now I'm the mom who refuses to ride a boat without life vests onboard. I'm now the type of mom who's hesitant to ride rickety rides jetting into the unknown with my children.

I am now the mom who prepares for a trip waaay in advance. Who has a list of things to bring, and anticipates what her children will need.

I am now the mom who shops expensive safety gear, and reads labels off everything. The type who obsessively googles things like SPF and sun burn. The mom who chases and wrestlers her kids around every few hours to lather them with the smelly lotion they hate.

ADVERTISEMENT - CONTINUE READING BELOW

More from Smart Parenting

I'm also now the mom who's deathly afraid of mosquitoes and understands the dangers of all the diseases these tiny scary insects bring. The type who applies insect repellant on her kids like clockwork even while her children sleeps. 

The type who checks the location of resorts in the map, and marks hospitals and police stations, who calls the resort in advance to check if they have a clinic.

I am now the mom who imagines and anticipates any danger and prepares for it. 

The one who stays up late before a trip packing a bag bigger than her children.

A lot of things have changed after becoming a mother. I now plan, check, and double check. I now feel my heart skip a beat when I see children jump off steep cliffs into deep dark waters.

As much as I still find the beauty of spontaneity and allowing our children to enjoy each moment without worrying about anything.

ADVERTISEMENT - CONTINUE READING BELOW

I am also now the mom who thinks the safety of my children is infinitely more important than any form of adrenaline rush known to man. I now understand my mother's fears as I slowly become so much like her. 

Trending in Summit Network