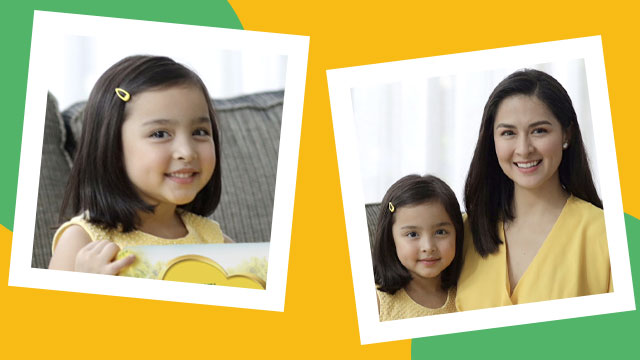 Keeping a toddler entertained indoors is a challenge every parent is familiar with these days. Parents will need to be creative to make activities engaging and educational, given a child's short attention span and constant thirst for adventure. After all, 3+ toddlers are natural explorers who are raring to learn more about themselves and their world.
With this in mind, NIDO® 3+ organized on October 9, the Todo Expert 3+ Toddler Indoor Picnic Session (T.I.P.S.) to help parents in their quest to give their little explorers the best years of toddlerhood.
During the event, participating parents and their kids were treated to an Augmented Reality (AR) learning experience, Expert Tips talk,  cute selfie filters, and fun and challenging activities — complete with little rewards for the children.
One of the event's highlights was the appearance of actress and mom Marian Rivera-Dantes, who shared her insights about encouraging daughter Zia to learn and explore at home.
Marian said she has been reading up and researching more about toddlers and their development these days.
"Ang una ko talagang gustong maintindihan more is about Zia's development. Siyempre ngayon, she likes to TODO explore. Marami siyang mga tanong, marami siyang gustong i-try," the mom shared.
"I want to be there for her sa lahat ng mga moments na yun. Importante talaga for me to get to know 3-year-old toddlers as they grow up."
She also noted that the toddler years are a particular time when kids start to get curious. "Talagang adventurous na sila, kaya dapat hayaan natin sila. Mag-provide tayo ng mga TODO protection at tamang support … para maging TODO explorers sila."
It's also essential to check on your kids, Marian said. "I always ask Zia nga how she feels, what she's up to, para mas maintindihan ko siya."
When it comes to the food and drinks the mom gives her panganay, Marian underscored the importance of checking food packaging labels.
"Tayong mga magulang, gusto nating malaman kung ano ba talagang nutrients ang importante para [ang mga bata] ay TODO protected at supported," she said. "For me kasi, ang ginagawa ko, talagang nagche-check ako ng label sa packaging."
The conscientious mom said she makes it a point to look for "healthy ingredients," particularly in Zia's growing-up milk.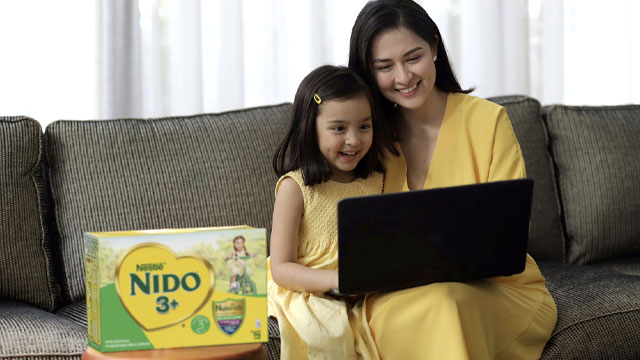 Aside from Marian's talk, the indoor picnic session held via Zoom also featured informative discussions with toddler experts about how parents can help support and protect their kids at this vital stage in their lives.
Here are some of their most important insights:
Be extra patient when your 3+ toddlers are extra curious
Patience is key, especially when toddlers start to get curious. "Asking questions is a normal developmental milestone in children," said Dr. Trina Florcruz-Dacanay, a pediatrician.
Instead of worrying sick about your kids, it's actually worth celebrating once they learn to ask the "whys" of life.
Limit sugar intake to help reduce the risk of obesity
Dr. Yvonne Lenighan, a nutritionist at the Nestlé Research Center, pointed out that it's crucial for parents to keep their 3+ toddlers' sugar intake in check as much as possible.
"Increased intake of free sugars has been associated with increased risk of childhood obesity and also increased risk of dental problems," the doctor explained.
She also mentioned that as recommended by the World Health Organization, "Filipino children should only have a maximum of 28 grams, or 7 teaspoons of sugar, in their diets every day."
Dr. Lenighan recommended swapping out specific items in your child's diet. "Switch sugar-sweetened beverages for fortified milk." This way, toddlers can benefit from nutrients like iron, zinc, and vitamin C.
High-sugar foods such as candies, cakes, and cookies can be replaced with fruits as these contain natural sugars when it comes to snacks.
Strive hard that they don't get sick by giving them proper nutrition
According to Dr. Dacanay, another thing to remember is "to make sure [a toddler's] health is supported for proper growth and development." Moms and dads need to ensure that their kids are "TODO-protected from sickness and infection, especially this time."
One way to do this is through proper and adequate nutrition.
According to Dr. Tsz Ning Mak, a senior scientist at the Nestlé Research Center, "There's a high prevalence of inadequate intakes in calcium, vitamin C, iron, riboflavin, and vitamin A across all age groups of Filipino children."
"This inadequacy is likely a result of the average Filipino diet that's made of large amounts of refined rice, sweet bakery goods, sugary beverages, instant noodles, and not enough vegetables and fruits, and age-appropriate milk," she explained.
So to keep toddlers healthy and strong, be sure to add a handful of veggies in their meals and opt for age-appropriate milk, such as NIDO® 3+.
NIDO®, the No. 1 milk brand for kids ages 3 to 5, ensured that NIDO® 3+ is packed with DHA, LA, and ALA for the brain; PREBIO3® fiber to support healthy digestion, and other essential vitamins and minerals to help children's overall growth for their total development. It also has at least 44-percent more immunity nutrients (vitamins A, C, E, iron, and zinc) versus the previous formulation.
NIDO® 3+  is a growing-up milk drink with Lactobacillus Protectus® (L. Rhamnosus), scientifically proven to help support children's respiratory defenses and help protect them against pathogens that cause coughs and colds when partnered with a balanced diet and regular exercise.
It is also expertly formulated with the help of the NUTRITODS program to address the growing-up needs and nutrient gaps of Filipino children ages 3 to 5. This means NIDO® 3+ has no added sucrose and is 100-percent lactose, allowing children to get the benefits and goodness of milk without added table sugar.
Toddlerhood years — from ages 3 to 5 — can be challenging, but it's also fulfilling, especially when you see how your kids grow up to be the best TODO explorers they can be.
Learn more about how NIDO® 3+, together with a balanced diet and active lifestyle, can help provide TODO sustansiya and protection to your 3+ toddlers by following NIDO® 3+ on Facebook.
ASC REFERENCE CODE: N079P111020NS