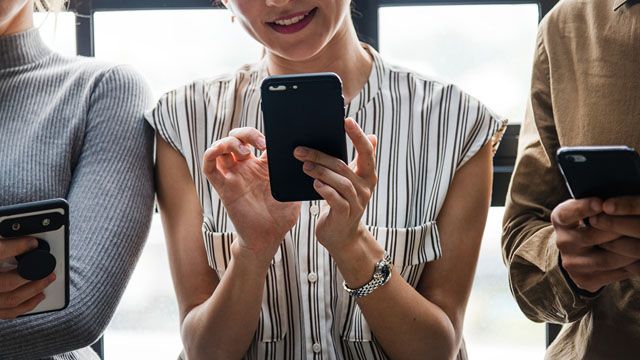 We first heard about the "Momo challenge" after a mom named Paula Bautista blamed it for the death of her 11-year-old child from an overdose.
According to Paula, a quick check on her son's mobile device revealed disturbing conversations with a classmate about suicide games and a search history that included online challenges, such as the Momo challenge.
"May task daw po na iuutos yung master na kailangan ka umakyat ng bahay. Picture-an mo sarili mo," Paula told GMA News.
Government agencies weighed in on the issue in response. PNP chief director General Oscar Albayalde told reporters on February 27, 2019, "Sa ating mga magulang kailangan po siguro bantayan natin ang ating mga anak. Siguro ang kailangan dito is yung talagang magabayan ang mga anak lalo na kapag sila ay wala sa atin, nandun sa mga schools. Isa na rin ito na isama nila yung tamang pagturo para maiwasan itong mga suicidal thinking ng ating mga kabataan or etong mga challenges na ginagawa through the internet."
Likewise, the PNP's Anti-Cybercrime Group encouraged parents to monitor their kids' online activity. "It boils down pa rin sa parenting. It's not enough na mabilhan natin ng gadgets ang mga anak natin. Nandoon pa rin ang patnubay ng isang magulang," said PNP-ACG chief police Brig. Gen. Marni Marcos.
The Department of Education's statement issued Thursday, February 28, 2019, reads, "Parents and guardians are urged to maintain an open communication with their children, educate them about responsible online behavior, monitor what they access online, and help them understand that their parents and guardians are the foremost people they can trust about matters that make them feel uncomfortable, coerced, or unsafe."
What is the Momo challenge?
The Momo challenge was said to be a virtual game played on the messaging app WhatsApp and online platforms Facebook and YouTube. The initial point of contact would happen through WhatsApp where the child would be given instructions (the "challenge") that result in self-harm. "Momo," the character with the bug-like eyes, would supposedly warn the kids that if they fail to do the challenge, it will put a curse on them.
Media outlets such BBC, Forbes and Rolling Stone and fact-checking website Snopes, however, have described the challenge as a hoax, saying there is not enough evidence to prove the challenge exists.
Google, the parent company of YouTube, also issued a statement, saying they "have seen no recent evidence of videos promoting the Momo Challenge on YouTube."
According to global cybersecurity company Kaspersky Lab, the Momo challenge has been cropping up in different countries for nearly a year now. The company even wrote about it in its blog in August 2018.
In a statement provided to SmartParenting.com.ph, David Emm, principal security researcher of Kaspersky Lab Global Research Analysis Team, says that Momo "is not a genuine cyber threat in terms of infecting or corrupting devices or seeking to steal."
"However, it is a malicious joke intending to shock and unsettle and, as the craze gathers momentum and media hype increases, more people are going to be tempted to scare their friends or, more worryingly, use the meme to harass and intimidate."
A malicious joke that serves as a reminder of Internet safety
Hoax or not, the Momo challenge represents a threat that families must guard against: unchecked screen times. (A study reveals that parents of teens and tweens have their eyes glued to screens at least for the same amount of time as their kids — and sometimes even more). It's a reminder that parents need to be vigilant and discerning, especially when it comes to younger kids' gadget usage.
Emm adds, "We need to maintain close contact with our children's online world, and that open dialogue is the best defense against both malicious content and cyber threats, as well as not accepting/opening any content from unknown sources."
Emm points out it is always good practice talk to children about the basics of internet safety before they uncover anything sinister. Kaspersky Lab's advice: 
Have regular conversations with your children. Make them aware of how to be safe online. Agree which sites are appropriate for them and ensure they understand your reasons. They also need to know that they can — and should — confide in a trusted adult if they experience something upsetting while online.
Make sure your child understands they should not "friend" anyone online whom they don't know in real life. They should not add unknown numbers to their contacts. Explain to them that people online are not always honest about who they are and what they want.
Activate safety settings. Auto-play should be disabled and parental controls can be installed to help prevent children from viewing inappropriate content.
Make use of the mute, block and report features. These will protect kids from a lot of harmful content.
They should never share personal information such as phone numbers and address with people you don't know.
Parentzone, an internet safety website in the United Kingdom, says the best way to start the discussion is to ask the kids if they've encountered anything on the internet that they've found upsetting. 
"Introducing the idea of the Momo challenge to a child who isn't familiar with it might lead them to investigate.
"On the other hand, avoiding mentioning it won't provide a chance for a good discussion. Take your child's lead and whatever you decide about overtly talking about Momo, make sure that they know that contacting strangers and doing anything at all that they are asked to do online or off that makes them feel scared, worried or uncomfortable is not OK.
"Try to listen, keep calm and help them to recognize that however tempting these things may be to explore, it's never sensible to be drawn in."