33 Honest Pieces of Advice for New Moms: 'Don't Buy Too Many Mittens. It Never Stays On'

You are not alone, mom!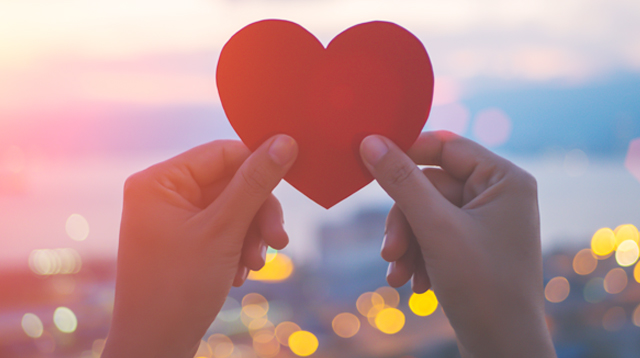 Preparing for the birth of your child and all the changes that come with being a new mom can be daunting. There are so many questions that run through your mind. Will I give birth safely? Will I produce milk? Will my baby love me? Will I be enough?

New moms have so many fears because the truth is, not all of them are able to transition into motherhood as smoothly as other women do. And with all these overwhelming emotions, it would be nice if new moms can get honest support and advice from real moms who have gone through the same situation.

What other parents are reading

That's why on our Facebook page, we though of asking our followers, "What advice would you give to a new mom?" Unsurprisingly, moms rallied to comfort and lift each other.

ADVERTISEMENT - CONTINUE READING BELOW

If you're a new mom and you experience days when you end up doubting yourself, read this page and know that you are not alone. It takes a village to raise a child and you can count moms on SmartParenting.com.ph to be that village for you.

What other parents are reading

33 honest, heartfelt and funny pieces of advice for new moms

For the times when you are exhausted

 "Lilipas din ang mga puyat at pagod." — Jade Tatlonghari

"One day at a time lang." — Blezie Mendoza

"Get some sleep." — Jocelyn Dela Cruz-Pryde (Other moms agree and said, "Sleep when your baby sleeps!")

"Adore the mess. Take pics as memories." — Gloria Msungeni

"Give yourself time to heal." — Marjolyn Berte

"Be patient — especially with yourself." — Jessa Catanghal-Balboa

What other parents are reading

 When you start comparing yourself to other moms

 "Don't compare yourself to other moms you see on your newsfeed. No one's perfect. Your baby will teach you all the things you need to learn as a mom." — Kristina Sangco-Ramos

"You don't have to be perfect. Don't compare yourself with other moms nor listen to comparisons. We are tailored for our own child and we will always be the best fit and person for our baby." — Maricar Borejon-Ramchandani

"Motherhood is not a competition." — Chi Besa

 When you're weighing breastfeeding and formula milk

 "Breastfeeding is 10% milk supply and 90% determination." — Aleli Del Rosario

"Hindi sukatan ng pagmamahal kung anong gatas ang dededehin ni baby." — Sascha Maramba

What other parents are reading

 When other people give you unsolicited advice

 "You are the best for your kid. People can give you advice but allow yourself to grow as your kids grow." — Faye Arias-Saguit

"As a new mom, you'll get a lot of opinions and unsolicited advice. That's why [knowledge] is power. You won't have to feel intimidated by people constantly telling you what to do because you already have [some] knowledge. That's how I survived with my first." — Erika Jean Salazar

"Some people will question how you raise your child. Do your research properly and weigh all the information. Sometimes, you just need to trust your instinct." — Cris Avis

"Your baby, your rules. Don't let anyone especially family bully you into doing things their way." — Haley Walters

"Choose your battles. No use stressing yourself over the smallest things. Focus your energy on things that matter." — Aia Austria

ADVERTISEMENT - CONTINUE READING BELOW

What other parents are reading

When you start to doubt yourself

 "Research. You can learn a lot on the Internet. There are a lot of helpful YouTube videos that will teach you almost everything. Yes, even simple things like changing diapers!" — Erika Salazar

"Don't punish yourself for not knowing everything. Ask for help and take it easy." — Prei Amada

"You will learn from your child every day. It will make you a better momma." — Darryl Charleen Santos

"'Wag mahiya magtanong at humingi ng tulong sa iba. It will not make you less of a mother if you ask for help." — Magell Duque-Mejia

"Your superpowers will emerge when you need it the most." — Jane Obra-Tamondong

When things get overwhelming

"Accept help graciously." — Maxine de Costa

"Love yourself and stay happy. Happy mom = happy child." — Mary Carino

"Hug your mom." — Rona Jessica Palma

"If things become overwhelming and you feel like going bonkers, put [the] baby down, walk away, and take a breather. Calm down then begin again." — Shi Ela

"Hold your baby as much as you can. It makes them feel safe." — Jireh Panaglima

ADVERTISEMENT - CONTINUE READING BELOW

What other parents are reading

On your relationship with your husband

"It's ok to tell your husband that you are tired, that you want to sleep on his days off, that you sometimes feel unhappy about your sagging fats, that you feel uncomfortable showing him your battle scars." — Gigi Bello

"Take care of yourself and date your husband." — Lala Cobar

And when you just need a laugh

"Don't buy too many mittens. It never stays on." — EJ Velasco

"It's only hard at the start. But as you go along, you'll realize it's getting harder and harder and harder…" — Arrah Charisse

"Don't forget the baby wipes!" — Shengay Nofuente

"There's no turning back." — Monique Perez

"Mag-family planning agad baka masundan." — Jen Riofaco

What advice would you give to new moms? Tell us in the comments!




Trending in Summit Network