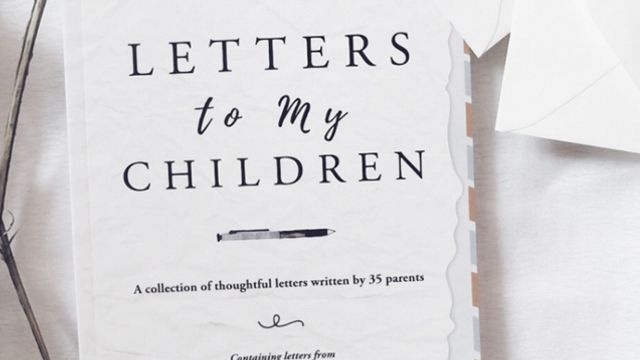 The following are excerpts from the new book 'Letters to my Children', a collection of 35 personal letters by known personalities addressed to their kids. Their inspiring messages of love and goodness are sealed with the hope that one day, when their children get to read them, they will live as their parents had hoped they would, and in the process make a difference in the world.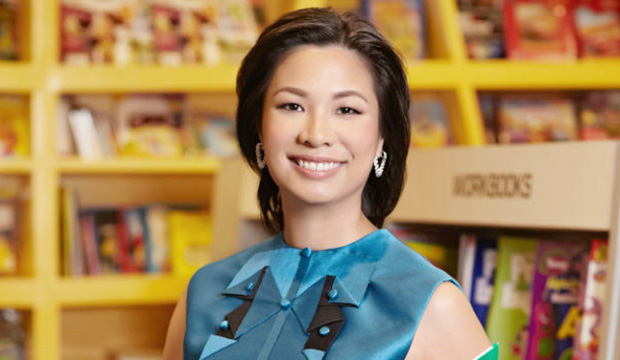 "On nights when I can't be with you, I'm glad you have your books with you. They are great life companions as they show you worlds and possibilities. I love how you both write your own poems and stories now, and I am amazaed at the power of your imagination. I hope books continue to open your minds and explore the depths of ypur hearts and souls. Our library of books and the time we read together are my gifts to you. One day when you are all grown up, you will open those same books and share them with your own children. And within those pages, you will think of me, and know that I love you forever."
Xandra Ramos-Padilla is the managing director of National Book Store and the President of Anvil Publishing. She wrote this letter for her children S and F. 
"I'm not sure which path you will choose when you are older, but I promise you that I will support you and help you grow as best as I can, and help you pursue your own dreams. I want you to know that you were loved by your Nanay and Dada from the very first moment we knew of your existence, and we will be there for you to cheer you on, be it from the bleachers or any other kind of arena in life. I only ask that in all your endeavors, do aim to put your heart into it, and always act with well-placed courage and generosity. You may only be a baby now, but I can already feel so much inner strength in your spirit. Use this strength wisely, and fall not into the trappings of material success. Focus instead on higher rewards -- that which will make you a greater human being."
Ani de Leon-Brown was the first Filipina to qualify for the IronMan Triathlon World Championships in Hawaii in 2008. She has a son, Dashell Daniel, and a daughter, Amaya Rosa, for whom she wrote this letter.
"My high school barkada is called the UDC, short for the Ugly Duckling Crew. After seeing our old high school photos -- with our overbite teeth, braces, excess facial hair, pimply round faces, oily skin, ill-fitting clothes, and horrible haircuts, sobrang pangit namin! But, I rose above my flaws. Classmates would make fun of me because I was dar-skinned, skinny, and shapeless. After receiving so many labels, I accepted these names -- and transcended them. I made it my mission to be the best model people could work with. Today, we continue to call ourselves the UDC. It's a wonderful reminder to never be insecure of how you look, no matter how pretty you think your friends are. You'll later realize that you have turned from that seemingly ugly duckling into the prettiest swan of them all!"
Rissa Mananquil-Trillo is wife to Paolo and mom to Enzo, Celestia, and Audra. She is also a Philippine Star beauty columnist and co-founder of homegrown makeup brand Happy Skin.

"When I think about you growing up, this is what comforts me: If you have Christ in your life, you will be okay. You will have His peace, joy, grace, hope, power, and presence. This means that you will have everything you need to persevere and to overcome the obstacles and challenges you will face. Best of all, you will come out of these life lessons and tests stronger, better, and wiser. Your Dad, your siblings, and I may not be physically present everywhere you go (even if we would like to be), but God will ALWAYS be with you. Know that I love you always, through everything. And no matter where you are or where you go, remember that I will be praying for you , entrusting you to the One who is able to uphold you and shield you."
Joy Mendoza is a mom to five children. She and husband Edric are homeschooling advocates and inspirational speakers. She wrote this letter for their firstborn Elijah.
Letters to my Children is available for P295 at all leading bookstores nationwide.