Can We Raise Boys and Girls the Same Way? One Dad's Honest Answer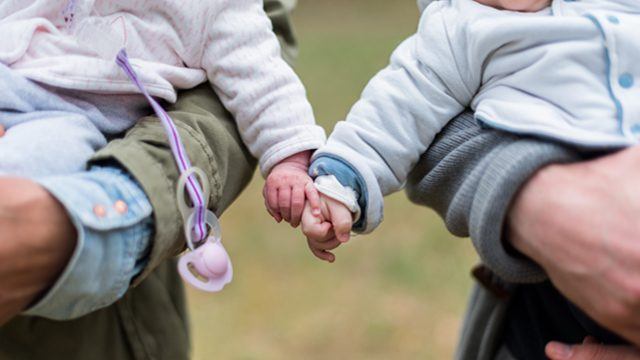 My son is 13 and my daughter is 8. Do we treat them differently? Yes, but not because they're a boy and girl. They have very different personalities, and the "parenting tricks" that worked for Zach doesn't always work for his little sister, Alex.

But is there a different way to raise boys versus girls? My first reaction is NO. My wife and have I never believed in gender biases or roles. I can cook and do laundry, and my wife has a career. I had taught our daughter how to Loom Band, while she plays video games with my son. Our kids also see our "gender-neutral" dynamic in our relationship. We talk to each other as equals and make joint decisions. 

Once my son brought home a handout from a Values class that detailed the "differences between men and women." It described a man as strong and authoritative and a woman as caring and nurturing. My wife and I got angry and told Zach these were social biases. Everyone should learn to be strong, authoritative, caring, and nurturing. Being a responsible and compassionate human being shouldn't depend on whether you have a penis or vagina.

What other parents are reading

But old biases are hard to shake. I realize changing paradigms is easier said than done. We all have gender biases inherited from society and the way we were raised. For example, I can't help but be overly protective of my daughter.

When Zach was pushed by a classmate, I calmly told him to stand up for himself. When I saw the same thing happened to Alex a few years later, I turned into The Hulk, and I shouted at the boy. The boy's lolo was right in front of me, but I was ready to get into a physical fight just because someone hurt my little girl.

ADVERTISEMENT - CONTINUE READING BELOW

I also realize that my kids will face social pressure and possible discrimination from people who aren't as open-minded. I correct some of my son's mannerisms because I don't want boys to tease him. I insist that he learns "to be a gentleman" (open doors, carry things for his mom and sister), just as I tell his sister to "sit like a lady." I still call my daughter "Princess" even when intellectually I want her to be more like Wonder Woman. 

We all have gender biases. I can't help but be overly protective of my daughter.

What other parents are reading

Do you see the inner conflict here? Yes, it's complicated. But it's a challenge we need to face because we're hopefully trying to break old prejudices, and raise a generation that respects everyone as individuals -- regardless of gender, race, religion or creed. 

I realize that the reason I am conflicted is I still hold biases I inherited from my parents -- and my kids will inherit mine. So it's so important to make a conscious effort to remove "sexist parenting" or we'll feed a culture we know isn't right. How can we do it? 

Be a role model   
Years ago, a series of powerful commercials showed "sa mata ng bata, ang mali ay nagiging tama." Your kids will copy you, so don't be the A-hole you warn them about. Be constantly aware that your actions are seen by your kids and they WILL copy you.  

What other parents are reading

There's a saying that your kids learn their relationship dynamics from their parents. A boy learns how to respect women from the way his dad treats his mom. A girl learns self-confidence and strength from her mom's own courage to speak up and go after what she wants. Your family helps define what is "normal" for kids. They may get conflicting messages from society, but their instincts are shaped by what they see at home.  

Look for teaching moments
Movies, Facebook memes, Youtube videos and even the daily news are all opportunities to teach values. Use the headlines to start a discussion on why it's not right to make fun of women or PWDs. Ask them what they think about gender roles in the movie you watched together. Don't preach or lecture. Instead, ask them about their opinions and help them arrive at the lesson themselves. 

ADVERTISEMENT - CONTINUE READING BELOW

Recommended Videos

It's so important to make a conscious effort to remove "sexist parenting" or we'll feed a culture we know isn't right.

Give your daughters heroes 
Talk about women who've made differences in science and research, broke Olympic records, or excelled in a career that was traditionally dominated by men. Give books where women aren't princesses waiting to be saved. 

What other parents are reading

Sometimes the heroes are right here in the family. Our kids love listening to their grandmother's stories of how they survived the hardships during the second world war. They learn that in tough situations, both men and women need to work together to survive. 

Teach your sons compassion and empathy
Do men have trouble expressing their feelings? I don't believe in bottling up anger or sadness, and real men do cry. For me, it's important for my son to be sensitive to others' emotions and in the process become more aware of his own. Whenever we can, my son and I would drive around our area to distribute packed pancit to the homeless. When he makes his sister cry (he is a moody tween!) I ask him, "How would you feel if somebody did that to you?" 

If your children can empathize with the plight of another person, community, or marginalized group, then they'll think twice before hurting someone with their words or biases. 

What other parents are reading

Encourage them to respect and appreciate differences 
All biases begin from thinking "someone is different and hence not equal." That's not true. People are just different, period. That's why in our household we encourage the kids to learn about other cultures, histories, religions, food, etc.

The Internet is actually a big help because with a simple Youtube search they can see places and ethnic groups, or get a kid-friendly explanation of ideas like Buddhism or Islamic traditions. Popular videos like "American kids try xxx food" show how silly people can look like if they judge something just because it's unfamiliar.

Once kids see how big the world is then they're less likely to believe biases and prejudices. Their minds are wired to think that people are unique.  

ADVERTISEMENT - CONTINUE READING BELOW

What other parents are reading

Address fears in a non-biased way
I have to be honest about my own gender biases as they affect my parenting decisions. For example, I know I'll be a lot more worried when my daughter starts dating. "Babae yan eh – mas maraming pwedeng mangyari." 

However, instead of being stricter with her, I can help her learn how to protect herself. Choosing the right friends, self-respect and boundaries, mixed martial arts and how to use a taser, NBI clearances for all her boyfriends… Who am I kidding, I'm stilling going to turn into the Hulk.

But the good thing is that my wife and I raise her to be strong, smart and independent. Then she'll be able to fight her battles. And if we raise her brother to care for women – especially his little sister – he'll be the first one to tell the jerks to back off.

Mission accomplished.  

What other parents are reading

Celebrate your pregnancy milestones!


Enter your details below and receive weekly email guides on your baby's weight and height in cute illustration of Filipino fruits. PLUS get helpful tips from experts, freebies and more!

You're almost there! Check your inbox.


We sent a verification email. Can't find it? Check your spam, junk, and promotions folder.

Trending in Summit Network