'My Ex Abandoned Us and Now I'm Raising His Kids Like My Own'

Raising five kids, whether your own or someone else's, is no easy task — especially if you're doing it by yourself.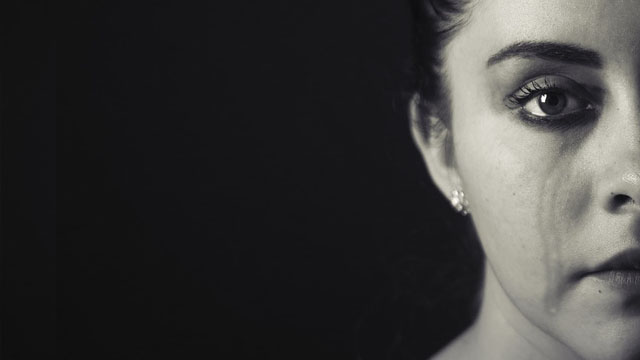 "Motherhood does not come with a manual" — I never really understood what this meant when my mom said it to me as a child. I used to think the hardest part of raising kids was during infancy and toddlerhood, since this is the stage when your physical endurance is put to the test, having sleepless nights and activities which would cause you to be dead tired. I was wrong. 

Physical exhaustion does not equate to the mental and emotional turmoil of raising teenagers. Maybe it would have been a bit easier if I wasn't a single parent. Raising kids single-handedly is a tough job, but moms are tough, too. We would do anything and everything for our children. In my case, I'd do anything for my kids ... and even for the kids who aren't biologically mine who are under my care. 

You see, I'm a mom of three (although only two live with me). More than six years ago, my childhood sweetheart and I crossed paths again after so many years. He had children of his own, too — several from broken relationships, two of whom were under his care. We rekindled our relationship, then decided to build a family of our own. We promised to make things work out, for the sake of our children. 

ADVERTISEMENT - CONTINUE READING BELOW

What other parents are reading

My children, a girl and a boy, were 14 and 6 years old, respectively, while his daughters were 9 and 7 at that time. His or mine, I considered them all my children. After a year, we had our own little angel, a daughter.

All was well — or so I thought — until tragedy suddenly befell our happy family. My partner of almost six years eloped with a woman whom he had only known for four days! I couldn't believe it. The whole world turned upside down for me and my children.

I was left to care for five kids — three of them, teenagers. In truth, I had the option of just keeping my three biological ones since my partner wanted to take his own children with him, but I chose otherwise. My stepdaughters had already been an essential part of my life, and the bond that has been established among the siblings was not easy to put aside. More importantly, it was the kids themselves who made the decision to stay with me.

What other parents are reading

But picking up the pieces was harder than I thought. I had to manage the kids' feelings while I myself was also in pain. Once, when my stepdaughter tried to hurt herself after her father left us, my ex-partner even tried to blame the incident on me, saying I taught his daughter to do this to herself.

With only myself working, naturally our finances also took a hit. The income from the mini-grocery which my ex-partner and I put up was used to pay for the huge amount of debt he left us with. It's a good thing I was able to save a small amount, which was how we survived the first few months after he abandoned us. I've taken on an online job to augment our income, and, together with the help of some relatives, we somehow get by.       

Still, I was in a dilemma. It was as if someone pulled the rug from under my feet. I did not know where to start. How do I deal with the kids' individual personalities? How do I continue providing for them? This was when my mom's words of wisdom sank in, "You will never understand, not until you have children of your own."

ADVERTISEMENT - CONTINUE READING BELOW

What other parents are reading

I did a lot of thinking and debating with myself. I knew I had to strike a balance because I had to be the father and the mother at the same time. I had to be strict yet subtle. Do I treat my stepchildren differently from the rest? I thought of how I was reared by my parents and envisioned what it would be like to be in these kids' shoes. How would I feel? I then decided that each of these children must be treated with the same love, guidance and care equally.

First, there had to be rules all of them must follow. When going to a friend's house or to parties or sleepovers, they must be home by eight o'clock at the most. If I catch them being untruthful, there will be consequences — they won't be allowed again in the future. But I am thankful that my children, have (not yet) disobeyed me. I guess the secret was to be very open with them. I treat my children as if they are just my "barkadas" or "tropa" as they would call it, BUT with the respect that is due to a parent. 

ADVERTISEMENT - CONTINUE READING BELOW

I see to it that we have dinner together every day, over which we discuss anything they wish to bring up, from school activities, to crushes and suitors. On Sundays, we hear Mass together, then bond as a family afterwards. Whether it's over their favorite milk tea or having dinner in an inexpensive restaurant, I have learned that listening to my children and giving them advice like I was one of their peers helps them open up.

What other parents are reading

However, raising teenagers does not stop with the emotional aspect. It is also necessary to teach them the realities of life, such as differentiating wants from needs. We have not enjoyed financial stability for some time now, but I am grateful that values have been deeply embedded in my kids, so they are very understanding in situations like this.

House chores are also one of the things I required them to learn growing up. I am proud to say that my teenagers take turns washing the dishes, cleaning the house, cooking, and even doing the laundry. My stepdaughter once told me after her camping, "It's a good thing that you have taught us to do house chores. My classmates were so amazed that I knew how to prepare and cook food, and clean up afterwards." This made me soar with pride. I knew then that I was on the right path on raising my children.

ADVERTISEMENT - CONTINUE READING BELOW

With the diverse personalities of my five children, raising them is really a difficult task to handle. Coping with their differences and preferences was not easy at first, but just like a habit, it gets easier with practice. With God's grace, I know that I can carry my children through, even if I am a single parent, because nothing is impossible if you have determination and love in your heart.

Trending in Summit Network