How to Raise an Academic Achiever? Science Says Set High Expectations

Want your child to do well in school? Here are 10 things you can do to help .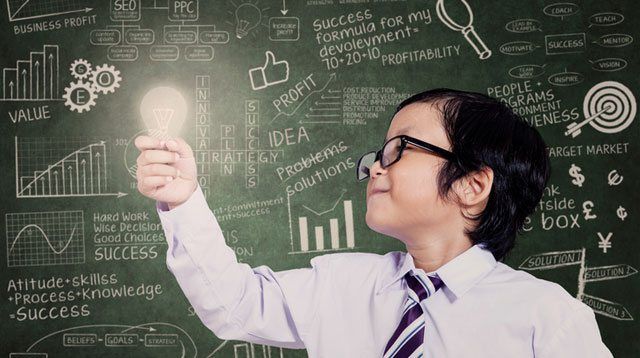 Want your child to do well in school? Take notes: researchers have found the most important factors in academic performance. 

#1 Get involved in their schoolwork
The Science: A study from the New Hampshire University found that parental involvement is one of the biggest factors in academic performance and learning—even more important than the kind of school your kids attend. "We found that schools would need to increase per-pupil spending by more than $1,000 (or Php51,150) in order to achieve the same results that are gained with parental involvement," said lead researcher Karen Conway.

What you can do: 

Let him do his homework on his own, but check what he does and review his mistakes with him until he gets the right answer. 
Talk about what he learned in school that day, then learn more about it together. "I'm really tired after work, but at bedtime my son and I watch educational YouTube Channels like ASAP Science, National  Geographic Kids and the TedEd Math Channel," says Valerie Horacio.
Get to know your co-parents and teachers! You don't have to be overly involved in the PTC, but having a few school BFFs can make tutoring so much easier. "We exchange reviewers, and they'll message me, 'May Math test bukas,' so I can prepare even if I'm still at the office," says Mayette Mendoza. 

What other parents are reading

#2 Set high expectations 
The Science: In the 1960s, a Harvard psychologist named Robert Rosenthal gave a fake IQ test to kids, then randomly picked a few "geniuses" who were put into a gifted kids program. They were average kids, but when Rosenthal administered a real IQ test a year later, their IQ had increased—some by as much as 27 points. Expectation had created reality.

ADVERTISEMENT - CONTINUE READING BELOW

What was the biggest difference? How people treated them. Teachers went out of their way to encourage the students, give constructive feedback and praise and challenge them with more difficult material.  "The bottom line is that if we expect certain behaviors from people, we treat them differently—and that treatment is likely to affect their behavior," says Rosenthal.

Parental involvement is even more important than the kind of school your kids attend.

What you can do:

Challenge instead of criticize. It's frustrating when your child fails a test or forgets his homework but avoid phrases like, "Ang tamad mo kasi!" or "Hay, what am I going to do with you!" Stay calm and think, "My child needs to learn a particular skill/habit/attitude. What can I do to teach him and challenge him?
Stop comparing. Admit it: you love all your kids, but you secretly think one is brighter than the other. Some may have an easier time initially, but all of them are smart and can succeed with support and the right tools. Academic achievement is not a race to who learns to read first or gets the most medals. It's a journey where your child competes against himself.   

#3 Teach Math early
The Science:  A 2007 study of 35,000 preschoolers across the US, Canada, and England found that developing math skills at a young age can be a big academic advantage. "Mastery of early math skills predicts not only future math achievement, it also predicts future reading achievement," said researcher Greg Duncan.Math teacher Jenny Alfonso thinks it may have something to do with how Math develops logic, sets the stage for abstract or conceptual thinking, and teaches patience and discipline. "It's not fun to do Math drills, but that's how you learn practice makes perfect." 

CONTINUE READING BELOW

Recommended Videos

What other parents are reading

What you can do:

Play a lot of Math games. No child is born with Math phobia. It comes from negative experiences like failing at a class or panic when you can't solve a problem. "If you introduce numbers when they're toddlers, then they're already confident when they learn Math in a more structured setting like school," says Alfonso. She suggests educational games or even singing Math songs. "I had a four-year-old student who memorized her additions table because of a rhyme she learned on Youtube!"
Drop your Math bias. You may have hated Math yourself, but don't ever admit it to your child! As far as they're concerned, you love it. 

It's frustrating when your child fails a test or forgets his homework. But avoid saying "Ang tamad mo kasi!"

#4 Don't bring your stress to the study table 
The Science: A child's ability to deal with stress affects how resilient he is when he faces challenges in school. And you know where he learns this? Watching you. 

As researchers on a study on parental stress and academic performance said, "A child learns coping strategies from the responses of the parent. A common analogy used to understand this concept is the airplane oxygen mask: before helping someone else with their mask, you need to secure your own.

What you can do:

Take a break before you study. Do what it takes to feel energized and cheerful: hot bath, upbeat music, chocolate. "I used to feel really harassed during our study time because I was cooking dinner at the same time," says Pam Lorenzo. Now she does bulk cooking in the morning, and schedules an hour of me-time before the school bus drops him off at home.
Tag team with someone. Who says only moms are responsible for homework? If you're too exhausted to do this every day, then talk to hubby about where he can deload you. He can tutor some days, or deload you of some of your home responsibilities. 
It's okay to get a tutor. Yes, we just said parental involvement is important, but if that means yelling at your kid than that defeats the purpose. Just stay involved in other ways: talking about school, helping him with some projects. And always talk to the tutor and the teacher. "I ask, where is he struggling, progressing, what does he need…I still look at tests and read his assignments and papers. I'm still on top of everything," says Maia Tordesillas.  

ADVERTISEMENT - CONTINUE READING BELOW

What other parents are reading

Celebrate your pregnancy milestones!


Enter your details below and receive weekly email guides on your baby's weight and height in cute illustration of Filipino fruits. PLUS get helpful tips from experts, freebies and more!

You're almost there! Check your inbox.


We sent a verification email. Can't find it? Check your spam, junk, and promotions folder.

Trending in Summit Network