Join the next Smart Parenting Giveaway and get a chance to win exciting prizes!
Join Now
Teaching Teenagers About Relationships When You're a Single Parent

This mom believes the family plays a major role in how a child views relationships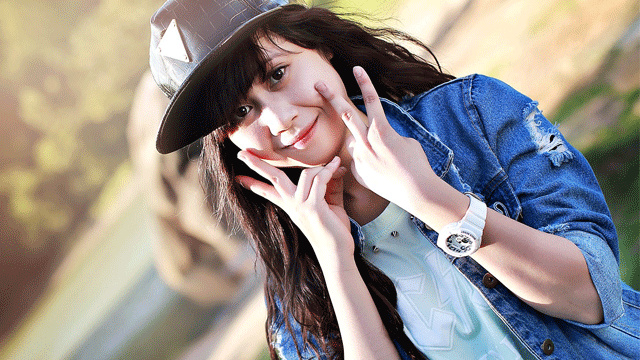 Rearing children nowadays is a lot different during my time. I believe that every parent who belongs to the same generation as I (Gen X), would agree with me. Social media has created a tremendous impact on how people, especially those who belong to Generation Z, behave, react, and view life. 

I can still vividly recall that during my childhood days, having a crush would be limited to our inner circle; else, it should be kept as a secret especially from our parents. Otherwise, once known, they would chew down on you (I am speaking for myself, my own personal experience). Today, it is radically different. Kids are very candid about relationships. Crushes are divulged on social media — posted, tagged, shared, tweeted, featured on "My Day", even. Relationships are exposed for all to feast on. To surpass more than a hundred likes would equate to the approval of the community. But does this mean that it can influence parent's opinions and decisions as well?

ADVERTISEMENT - CONTINUE READING BELOW

Social media has also become an instrument in meeting people (and end up in a relationship with). Dating sites have cropped up everywhere. The so-called virtual relationships and LDRs (long distance relationships) have become so popular. As a parent who has four girls under her care, having all these things in my mind can be very alarming.  It is parent's instinct, especially of a mother, to be overly protective of her offspring. How do we fend off the possibilities that haunt us? 

More from Smart Parenting

The family plays a major role in how a child views relationships. Having a model to look up to, like I looked up to my dad, is important. As a child, I often dreamt that one day, I would find my prince, my superhero, who will be a lot like my dad. I guess every daughter who had good memories growing up with her father would have the same castle in the air. But how is it for those who grew up without the hero they were supposed to look up to?

ADVERTISEMENT - CONTINUE READING BELOW

Performing the dual role of a mother and a father can be challenging and difficult for a solo parent like me. How do I explain to my children how relationships work when I myself am not in one? How do I give them advice and talk about respectful relationships when they did not see a good example growing up? Up to what extent can I intervene in their private affairs without the fear of retaliation?

As in any difficult situation, open communication has always been the key. It would be gratifying, especially for the children, to know that they could discuss anything with me at the dinner table. Here's how I faced such situations.

More from Smart Parenting
How to establish an open communication with your teenage kids
Start early
As soon as your child can understand, talk to them about anything and everything that matters. It helps them become confident to discuss their feelings and emotions with you. Listening to them voice out their thoughts will make them comfortable with your presence. 
ADVERTISEMENT - CONTINUE READING BELOW
Show interest
Listen attentively to what they say. Knowing that they have your attention makes them more enthusiastic to tell more. Try to remember names and other important details about the conversation, and volunteer your opinion or reaction when asked. This matters a lot to them.
Listen without prejudice
It is okay to throw in your opinion based on what you hear. But it will always be their final say on the matter. Giving them the liberty to express what they think gives them a sense of independence on situations and circumstances. 
Be a friend
The most vital, in my opinion and based on my experience, is to be like their friend. When they feel that they are just talking with their peers, they can say whatever they want to say without apprehension. 
To summarize, the best way to be privy to their deepest secrets is to establish a strong, friend-like relationship with your child. As a friend, you are there to listen without prejudice, give advice and make them decide on what they think is right based on the advice you have given. 
ADVERTISEMENT - CONTINUE READING BELOW
More from Smart Parenting
Sharing moments like these tells them you are interested, and that how they feel matters a lot to you. But that does not stop there. Of course, as parent, there would still be rules the kids should follow.
Involve them in making up rules
Ask them what they think is right and reasonable, then meet halfway. Come to an agreement with the do's and don'ts that both of you are amenable to. Involving your children in setting rules for themselves would give them a feeling that their rights have been respected hence, are more likely to abide with the rules. 
Encourage bringing a chaperone.
My kids have my blessing to go out on informal dates like attending gatherings, watching sports games, eating out or even just buying their favorite milk tea, provided, they have one of their siblings as the third wheel. 
Remember, respect begets respect.
As liberated as I may be, the old tradition of suitors coming to the house is still a must for my girls. At first, they found it too uncool but eventually understood the value of it. This holds true for my boy as well. Showing respect is one of the values that I have tried to imbue on my children.
ADVERTISEMENT - CONTINUE READING BELOW
I was once asked by a friend, why do I tolerate such? Why am I not strict like other parents? I would rather maintain the relationship that I had built with my children, but knowing their thoughts and whereabouts, rather than implement an iron hand and be totally clueless. When it comes to my teenagers' affairs, I want to lend an ear, share their emotions, give advice as needed and provide a shoulder to cry on (but god forbid!).
More from Smart Parenting