The 7 Qualities of a Hands-on Dad: He Is More Than Just a Provider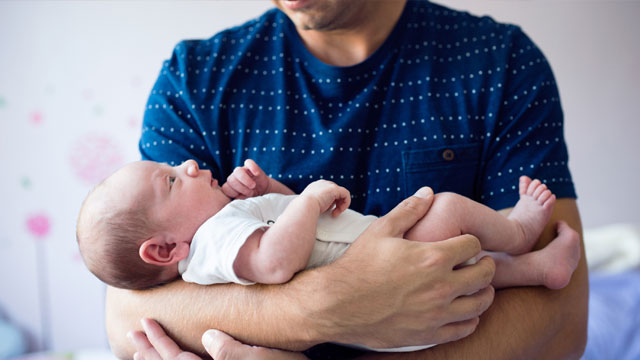 "Look at my kids!" excitedly gushed Basté, a young dad of two kids, at a reunion for former staffers of our university paper. While other people were talking about their careers, he was showing off a mini-photo album of his kids. "I took a leave from work yesterday," he said. "Ni-review ko sila for their quarterly exams."

Basté and his wife split parenting tasks between them, and that includes reviewing the kids for their exams. And he's not complaining; on the contrary, he enjoys playing dad to the hilt. Now I wonder, how many dads are there like him today?

What other parents are reading

What's the problem?
Fr. Ruben Tanseco, S.J., a parenting resource speaker, says, "The youth today yearn for more emotional closeness with their dads. They also want tangible and credible male models for living as well as real moral and spiritual leadership from their dads," Tanseco adds. 

"Absent fathers (both physically and emotionally) have made many children feel abandoned and orphaned," says Nomer Bernardino, Ph.D., a pastor and parenting speaker. "The fathers and their kids don't really know each other," he says. "And when such is the case, there is a big room for misunderstanding, miscommunication and tensions."

More than just providers
A lot of dads fall short of being involved, or being "hands-on," with their children simply because they don't know how. Traditionally, fathers were expected to work hard to provide food for the table. And most men grew up with fathers who were contented to be providers.

"Our fathers' generation included a few great dads, but most men in those days proved their love by working, not by playing, cuddling, talking or teaching—the things that kids really love," writes family therapist Steve Biddulph in his book Raising Boys. Indeed, "providing and protecting the family are the most commonly understood roles of a father," says Bernardino.

But there's more to a father's role than merely bringing home the bacon. With mothers, fathers share the serious task of raising responsible adults.

ADVERTISEMENT - CONTINUE READING BELOW

What other parents are reading
"The fact is, men bring different things to parenting, things that are unique and irreplaceable," says Biddulph. Someone once said that a child learns gentleness from the mother and strength from the father. From dads, too, kids learn self-control through rough and tumble play: "how to be able to have fun, get noisy, even get angry, and at the same time, know when to stop." And sons and daughters learn adventure, courage and other valuable lessons from dads in a way that's different from how moms teach them.
The involved dad
How is it like to be a more involved dad? Bernardino shares what such a father is like:

1. He loves.
He accepts and affirms his children. "When fathers commend their children's positive traits and abilities and praise them for their achievements, it makes them feel good," says Bernardino. It gives children a sense of stability and confidence.

2. He teaches.
He takes the time to teach and interact with his children. Parents have the responsibility to teach their children their basic values. "But sad to say, many parents are relegating their responsibilities to teach their children to other people, such as school teachers, nannies and other surrogate parents, such as television and video programs," Bernardino points out.

3. He cares.
"Our warm embrace means a lot more than toys and equipment," continues Bernardino. "When such is wanting, a child  may feel wounded inside and disconnected." Set a date with your child. Play with him. Watch his favorite movie with him.
What other parents are reading
4. He guides.
"It is very helpful that when children begin to do things, we are there to lead them and in the process, expose and communicate some values to them," says Bernardino. 
5. He protects.
Protecting doesn't just mean keeping them away from physical harm; it also means protecting them from wrong values through wise discipline.

6. He provides.
Anticipate not just the material needs of your children, but also their need for inspiration and vision.

7. He forgives.
When our children hurt us, don't withdraw. Let communication lines be open and let the relationship heal. This will let children know how much you value them over your own feelings. In the same way, when parents make mistakes, they should say "sorry" to their children. From this, children will learn to apologize when they hurt someone.
The three A's
"Fathers should assume a more responsible hands-on role in the family," says Fr. Tanseco. To do this, he says, the father must be Available, Accessible and Approachable – three seemingly simple words that definitely pack a punch. And the good news is, when dads get more involved, children grow up into happy, more adjusted and responsible adults.
This article first appeared in the May-June 2003 issue of Smart Parenting magazine
What other parents are reading

Trending in Summit Network