Gender Models: Raising Kids of the Opposite Sex Singlehandedly

It's a challenge to raise a child if you're a single parent, but it gets harder for a mom raising a boy, or a dad raising a girl.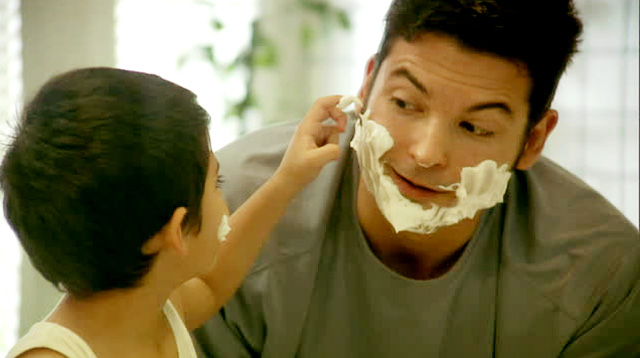 When three-year-old Ken* asked permission to play at the village clubhouse, single mom Maria* said no. She wanted him with her at home. "But I'm a boy!" Ken said. "It was clear to him that he is a boy and that he can do anything," says Maria.

Maria says Ken seems to be very adamant about being a boy. "He tells me that he likes blue because it's for boys. He also refers to our room, the room where we both sleep, as Mom's room because it's painted red and brown. Ken refers to the den, with its green-and-yellow painted walls, as 'his' room." How did he get all these ideas? Maria says it wasn't planned. She didn't sit down with Ken and tell him what a girl does and what a boy does. It helped that Maria and Ken live with Maria's parents, and Maria's dad and two brothers happily do boy things with Ken on their own, such as rough-and-tumble play, walking the dog, and playing with robots and toy cars.

For young widow Maggie, her dad and brother, as well as her son's uncles and grandfathers on her husband's side, reinforce to her son Johann, seven, how he should conduct himself as a male member of the family. "He is taught to be responsible and mature, to do things on his own and not depend on his yaya to clean up his toys, put on his clothes, etc. My father helps Johann study for quizzes and tests. My brother teaches him how to play basketball and ride a bike. With relatives on my husband's side, they bond over chats during dinner. These male role models are positive influences for him to grow up as a well-rounded and godly man," shares Maggie.

Teaching boys to be boys, girls to be girls
Parenting gets even harder when it's done alone. There's only one parent to work for a living, plan the future, and raise and discipline a child. "It is very difficult. I have to provide food on the table by myself for the short term, and I also have to provide for his college education and his future for the long term," shares Maggie. Add the burden of figuring out how to raise a boy if you're a single mom, or a girl if you're a single dad, the pressure becomes heavier. As author John Gray, Ph.D., says, "Men are from Mars and women are from Venus," also the title of his bestseller book.

"Ganu'n ba talaga ang boy? Ang gulo!" asked my single mom friend who grew up with three sisters. She has three sons and one daughter. Later on, as her eldest son went into the preteen years, she agonized over the issue of circumcision -- she dreaded talking to him about it, not knowing what to do. She turned to her dad for help.

For Pio Dehesa Jr., his mom, sister, and sister-in-law took care of giving his daughter Katrina, 10, her first training bras. They would also give her advice on grooming, telling her what clothes or hairstyle look good on her. And when Katrina first experienced menstrual cramps, Pio asked her to ask her aunt what medicine to take.

As child psychologist Maria Teresa A. Muñoz of the Capiz Child Guidance Clinic in Roxas City, Capiz, says, "For Filipino families, the extended family mitigates family displacement and can provide single-parent families with much needed security and support. Single parents can maximize such support by encouraging contact between the child and other close caring relatives."

Aside from the family, single parents can rely on other gender role models. Muñoz cites ninongs and ninangs -- "That is the reason why they were chosen in the first place," she says. "Teachers are also natural role models for children." But she adds, "Role models are everywhere: in the child's home, at school, in the mall, on TV, in magazines." This is why she advises parents to monitor a child's behavior and correct unacceptable behaviors right away since it would be hard to keep the bad role models out all the time.

Also, she says parents should carefully choose the environments for their children; for instance, what school to go to, whom to play with, what TV shows to watch, what video game to play. "Models are especially powerful in the preschool years when learning happens largely through imitation," Muñoz adds.

Not true, not fair
"Galing kasi sa broken home kaya ganyan." This line is used unjustly in movies and gossip circles to explain why someone becomes promiscuous, has a different sexual preference, or is constantly in search of a father figure, but Muñoz debunks this belief.

Of daughters seeking affection from boyfriends or even older men, Muñoz says, "To blame absent fathers may be unfair. Often it is not about seeking a father's love. It is seeking love, period." She continues, "Generally, girls with a good sense of who they are, who are confident, secure, and who grow up amidst caring and loving adults, choose to get involved in healthy and favorable relationships. Growing up secure, confident, and with high self-esteem is a result of good parenting, and this is not the sole domain of fathers. Sometimes the best 'parents' are not even biologically related to the child."

Raising well-rounded kids
It is possible then to raise well-rounded children confident of their own identity even when the same-sex parent is absent. The key is to make them feel secure and loved.

"Katrina is an obedient child. She doesn't get envious. She's secure and knows she has everything she needs. I hug her all the time. We have open communication and we're always together," says homeschooling dad Pio. Katrina was only two when her parents separated. Pio's family, in-laws, Bible study group, and Katrina's Sunday school teacher have provided the support network all these years.

Maria says Ken is likewise obedient. "He knows who's the boss -- me!" Not having known his biological father doesn't seem to faze Ken, who enjoys bonding with his Lolo and uncles.

As for Johann, he was just three when his dad died, but the close network of family, friends, and church mates made him overcome his grief.

"As a general rule, good role models are adults who are warm and genuinely affectionate toward children, are competent in what they do, and are consistent in what they say and do," says Muñoz. Partnering with parents, role models can make a big difference in raising well-rounded children who are happy in their own skin.



ADVERTISEMENT - CONTINUE READING BELOW

CONTINUE READING BELOW

Recommended Videos

Celebrate your pregnancy milestones!


Enter your details below and receive weekly email guides on your baby's weight and height in cute illustration of Filipino fruits. PLUS get helpful tips from experts, freebies and more!

You're almost there! Check your inbox.


We sent a verification email. Can't find it? Check your spam, junk, and promotions folder.
Trending in Summit Network