I Said I Wouldn't Be A Helicopter Mom But I Became One

Motherhood is always paved with good intentions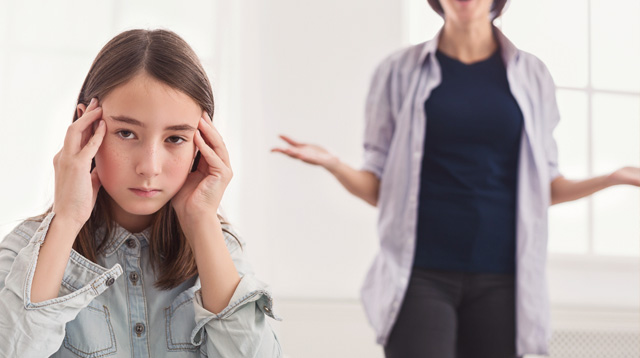 That article about being a tiger mom or helicopter mom has made me ask myself, "Was I one?"

I tried to recall all the things I've done and it seems like I was led to become one — not because I wanted to, but because I believed I was setting my child up for a disciplined future.

When I was a first-time mom, I was willing to try anything that could help my child develop into the best she can be. Once I learned I was pregnant, I got myself the guidebook What to Expect when you're Expecting.  I hung on to every word written in that book. I even bought Baby Einstein CDs because they said classical music is good for your unborn child.

By the time I gave birth to my daughter, I already had the second guidebook in the series, What to Expect the First Year. I continued to advocate the book. I took notice of why most of the newborn toys were in red, black and white — apparently, those are the colors initially seen by newborns. I got her those plush cubes with patterns and let her stare at them to stimulate development in her vision. Googling it now, I saw it was called Genius Babies toys. Maybe that was the first sign that I was to become a tiger mom?

Then, I wanted to learn more. I got the third book, What to Expect during the Toddler Years. I was a working mom back then and only interacted with my child before I left for work and at night. But my husband and I made sure that we read to our daughter before going to bed. That made her interested in books. At age 2, she was already reading. We took advantage of the momentum for learning because as they say, a mind of a 2 year-old is like a sponge. They can receive and retain information easily. 

That's when we decided she may be ready to go to a preschool as early as 2.5 years. Since I won't always be home to teach her, we'd rather enroll her to a school she will enjoy and learn at the same time. We put her in a playschool near our house.  

Since my child was full of energy, we also enrolled her to classes at The Little Gym to improve socialization and to learn basic gym exercises. Growing up, she has acquired a rare skill that when you say a date, she would know what day it falls on. We thought she was either a psychic or smart (of course, we believed she was smart).

ADVERTISEMENT - CONTINUE READING BELOW

I saw in my daughter a desire to dance. At playschool, the kids were encouraged to sing, and learned how to tap dance. She loved dancing at school events so I enrolled her to do ballet. She had to stop her ballet lessons though because we had to move. 

After the move, we opted to enroll her in a similar school structure. I knew she was ahead of her years so I made the principal and teacher aware of her abilities. Western education is different — they look at the effort of the child rather than the grades. To add discipline in her student life, I enrolled her in Kumon, a tutorial class after school. She likes Math so there was no problem initially.

As parents, we wanted our child to have life balance. We encouraged her to be involved in sports, and there are a lot she can try and choose from. She particularly liked the water so she began swimming. She reached the level of squad, the top training level.

Through the years, she moved up in swimming and Kumon. She got all the awards for her efforts every year. But as she went further in the advanced levels, her current level in school bored her. Maybe she thought "Why am I learning division at school just now when I'm already taking Engineering Maths in Kumon?" But the aim was to finish level O in Kumon. When she was starting to hate going there, I had to encourage her, even as I saw her crying while doing her homework. That's when I realized I was pushing too hard. I felt bad for her. 

CONTINUE READING BELOW

Recommended Videos

At this time, she was already approaching her teens. From then on, I loosened up a bit. I gave her the choice to continue or give up, and she pushed on and finished Level O. 

What other parents are reading

In high school, I let her be.  

She loved music, and I was glad that she had a creative outlet. She created many music recordings. Apart from her school friends, she met a lot of like-minded people in music. I was happy for her. The only downside was that she would not show me what she was doing. I wasn't allowed to know. It's okay — I had my means to snoop, and I did.

She continued with the discipline in learning. She got a funny award at her formal dance as "The one most likely to get the highest ATAR" (the score they need to benchmark which course they will enrol in university). Well, she ended up getting the top 7 rank with her ATAR. 

Now, she is in university, taking up Commerce and Math, while she works part-time too. She is a young adult who loves going to concerts and music festivals. She asks me to drive for her every now and then. If she is late from a party, I would wait up for her. She even asks me to peel prawn shells for her. (That last part is a sweet gesture that means she still needs mommy). 

That's what mothers do, I guess. Aiding the kids to be independent and excel in something is just a bonus. I know some might think that I did all that because I have been living my dreams through my child. Maybe it's partly true — unlike my children, I didn't have those opportunities in my time. We had no extra funds for activities after school, and my family's priority was to get me and my siblings through school.

ADVERTISEMENT - CONTINUE READING BELOW

Not to justify what I did, but I wouldn't call it "hovering" over my child. I was looking out for possibilities that would ignite interest in her and maybe pursue that skill even more. After all, our ultimate goal is to open possibilities for them, see them living the life they want, and go on their own without our help. When that time comes, I'll be very happy for her. I'm glad she is getting there.

As for myself, it may be time to look for a new purpose. I just bought a new guidebook, Your Dream Life Starts Here. If I was able to provide a springboard for opportunities for my child, then maybe now I can start with mine.

Celebrate your pregnancy milestones!


Enter your details below and receive weekly email guides on your baby's weight and height in cute illustration of Filipino fruits. PLUS get helpful tips from experts, freebies and more!

You're almost there! Check your inbox.


We sent a verification email. Can't find it? Check your spam, junk, and promotions folder.
Trending in Summit Network