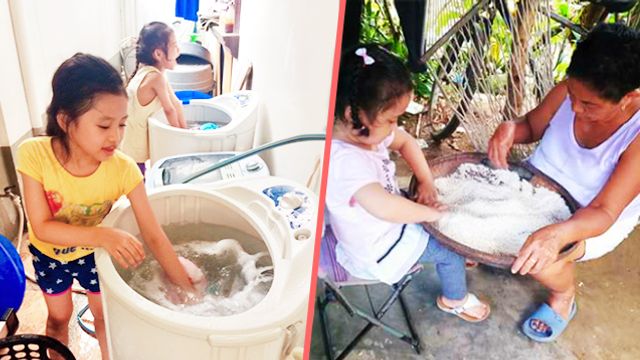 When my niece was around 2 or 3 years old, her mom, my sister, had refused to let her do simple tasks at home because she believed her daughter was not yet "ready." Now that my niece is older, it takes her a while to follow through with her mom's requests to do chores for the reason that she was not used to doing these tasks while growing up.

"We hold back too long because we think they ought to be ready first," Roger W. McIntire, University of Maryland psychology professor and author of Raising Good Kids in Tough Times, told WebMD. But the best way for your child to be ready is by learning on the job, adds McIntire.

Chores at a young age help children build a lasting sense of mastery, responsibility, and self-reliance, according to research by Marty Rossman, a professor at the University of Minnesota.

Chores are also a crucial factor when building your children up for success — the skills and values they learn are useful as they navigate adulthood.
Here are 5 life skills your kids will learn when they do chores:
1. Having chores develops your child's sense of responsibility.
Because young children love to copy their parents, it will be natural for them to want to help out at home, especially if they see you in action. Encourage their participation, and remember that the size of the task does not matter — building the sense of responsibility associated with it is what counts.
Take your cue from actress Bettina Carlos, who recently decided to homeschool her 7-year-old daughter, Gummy. In one of her Instagram posts, she showed a chore chart that she made for her daughter in an effort to "teach her about being a responsible member of the household." Having a list or a daily schedule will also help your children to budget their time and manage their day-to-day schedule.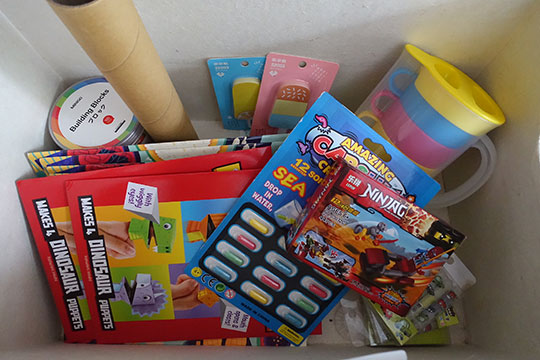 2. A chore, no matter how small, exercises their decision-making skills.
Amber Folkman, blogger and mom of three, has a clever solution to get her kids to do chores: she assigns values or rewards for each accomplished task. For example, she has a box called "The Mommy Store" filled with candies, books, slime, pens, bubbles, kites, and Divisoria finds. Once a kid is done with his chores, he can choose what to get from the box.
By assigning values to tasks, you are allowing your child to make an informed decision and help him learn about causes and effects. For example, tell him that if he wipes the table after eating, he'll get a reward. He can choose not to do it, but it would also mean that he will not get anything, which of course he'll weigh in his head.
It might sound simple, but these are actually crucial life skills that he'll need when he's older. It will allow him to face problems head-on and help him adjust and adapt to unexpected situations.

A caveat on rewards: you need to be careful when you dole it out. Rewards stop working at some point, as we've previously discussed. "If the child is coming up with, 'Oh, I'd really like to do this,' and it stems from his intrinsic interests and he's more in charge of it, then it becomes less of a bribe and more of a way that he's structuring his own morning," says parenting educator and journalist Katherine Reynolds Lewis.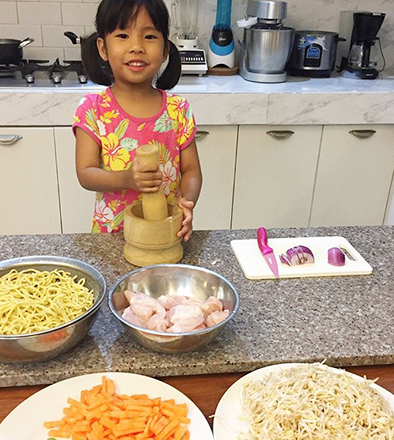 3. Kids learn basic skills through chores.
Just by helping out with simple household tasks, children can learn many of the basic skills they need at school, says Tina Santiago-Rodriguez in a previous article for SmartParenting.com.ph. Chores like sorting laundry and cooking, which mom Mickey Alingarog teaches her 4-year-old daughter, Yumi, can teach your kids about counting, sorting colors, cutting, addition, and so on.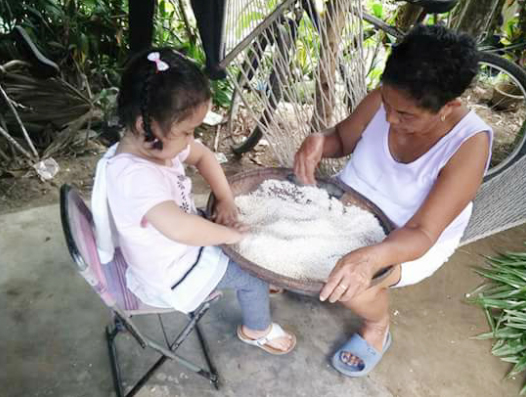 Mom Odette Cerio, whose 5-year-old daughter, Candice, helps out at home, can attest to this.  "Gusto niya sumali kapag may ginagawa lalo na at tingin niya ay kaya niya," Odette says. "Nagagamit niya po ngayon sa school nila. Her teacher tells me she is industrious and helpful."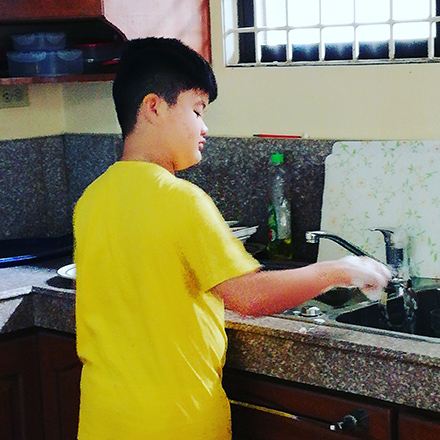 4. Chores teaches them to be independent.
Doing chores at a young age is crucial to forming habits that will significantly affect a child's present and future development, says Elizabeth Anne King-Santos, a professor in Early Childhood Education in Kalayaan College and Roosevelt College. It makes them realize that they are capable of doing things on their own.

To foster their independence, Ann Dewitt, a clinical psychologist and certified parent educator, suggests letting your child do a task that you usually do for him.

"This is not about punishment or because you don't want to do things for your child. It's about showing trust in your child's ability, value for your child's contribution, and desire to build competence and habits that will serve your child for a lifetime," she says in her article for Kinder Care.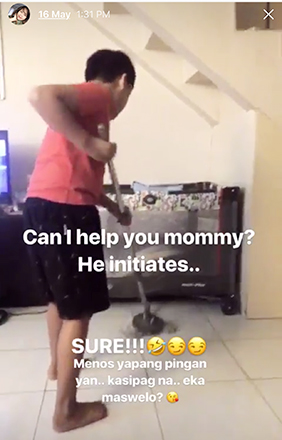 Our inspirations? Zach Quiambao, 9, and Gavin, 8, who volunteer to do chores by mopping the floor and washing the dishes, according to their moms Tiffany Quiambao and Maricelle Chua. "Even growing as an only son for almost nine years and even with a maid at home, we make sure that Zach grows up independent," says Tiffany.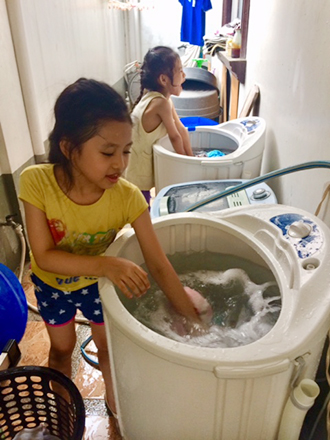 5. Household chores builds a child's sense of accomplishment and motivates her to do better.
Children who are encouraged to help out at a young age grow up with a positive attitude towards chores. It's also a morale booster. "When they accomplish tasks, they also get to experience pride, a sense of accomplishment, independence, autonomy, and a general good feeling about themselves," says King-Santos.

Most of all, it teaches them the value of serving others. "Getting the kids involved any way possible teaches our children what it means to keep a family and a household going," says Mellani Mag-atas, whose daughters Gianna, 5, and Ysobel, 7, helped her do the laundry by putting the clothes inside the washing machine. "It helps build their gratitude and appreciation for what we, their parents, do for them."