7 Effective Discipline Tips for 'Sobrang Matigas ang Ulo' Moments

Start doing these right now.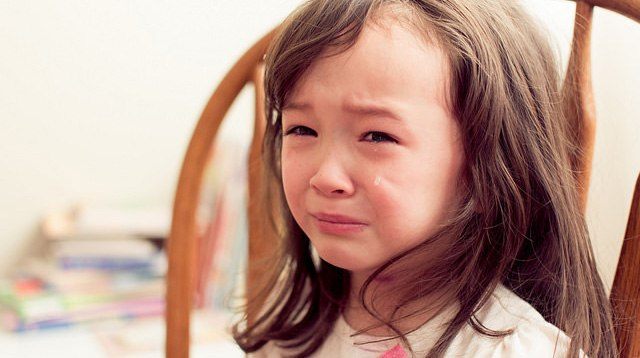 Toddlers believe the world revolves around them, and it's why tantrums often happen. They are still learning how the world works, and they need to know it means he cannot always get his way. That's where we -- and discipline strategies -- come in. Disciplining isn't doling out punishments. It's teaching your child how to connect and communicate well so he can better manage his behavior and, in turn, help him learn and grow. Here are some practical expert tips on how to do just that: 

1. Get down to your child's eye level
When talking to your little one, kneel or squat down to his eye level. Being on the same eye level with your child helps him feel safer. You show that you're giving him your full attention. It also signals that you're willing and ready to engage with him. 

"Active listening is one of the most important ways you can send the message, 'You're important to me.' Get down on the child's level, lean in and make eye contact," child development expert Gill Connell writes in A Moving Child Is a Learning Child.  

What other parents are reading

2. "Okay, ano mas gusto mo, ito or ito?" 
Say the family is heading out but your child is refusing to get dressed. A good trick to getting her to do as you say is to provide her with choices. Bring out two outfits and say something like, "Do you want to wear the shirt with the bear or the one with airplanes?" Giving your child opportunities to make decisions and practice her independence can lessen defiance. 

"If they don't or can't pick between the two, don't offer a third," says Erin Leyba, a therapist focusing on families and children. If she doesn't want to pick, choose for her. If she complains, let her know that when she refused to pick, she gave up the right to choose, says Sharon Silver, parenting speaker and author.   

3. Say "I can see you're upset."
Imagine your child is at a play date, but it's getting late. You tell him it's time to head home, and he starts to cry. A simple phrase like, "I understand how you're feeling. I would be sad about it, too" along with a hug is sometimes all your child needs to feel better. Expressing care and empathy is a loving, easy, and quick solution. Acknowledging your child's feelings makes it easier for him to move on from a tantrum. 

"Like grown-ups, children want to feel that their opinions matter -- and often get mad when they are told they are wrong," says psychologist Dr. Michael Thompson, co-author of Raising Cain. "Instantly contradicting your child's opinion often escalates to an immediate fight over who is right."

For example, when your child says, "I don't want to go to school!" instead of saying "You have to", try "What don't you like about school?" 

ADVERTISEMENT - CONTINUE READING BELOW

What other parents are reading

4. Avoid giving directions like "no," "stop," "don't." 
Imagine your child is sitting in his high chair and making racket by banging his bowl. You want him to stop, what do you say? Instinctively, we may say "no," "stop," "don't" or simply blurt out our child's name ("Miggy!"). It may stop him, but better directions will also tell your child what behavior is expected of him and prevent misbehavior in the future. Try, "Eat your food." or "Keep your bowl on the table please." 

5. Practice this simple 3-step technique to help your child control his emotions. 
Here's a great practical tip from Harvard Graduate School of Education's Making Caring Common Project. Adults and children can both benefit from learning a three-step technique to let go of difficult feelings: stop, take a deep breath, and count to five. Practice this with your child when she's calm. Then, whenever she's starting to get upset, remind her to do the three steps. 

6. "Regulate your own emotions so you can stay calm and compassionate with your child."
The tip above is quoted from psychologist Dr. Laura Markham, author of Peaceful Parent, Happy Kids: How to Stop Yelling and Start Connecting. When you lash out at your child, your child gets upset and it becomes more difficult for him to control his emotions and behavior. 

Children are big copiers. They learn from how you behave and act. So, when you have difficulty managing your own emotions and get angry easily, they will model their behavior after you. Find tips on how to keep your cool here. Feel like you can't keep it in? You can try to… 

ADVERTISEMENT - CONTINUE READING BELOW

Recommended Videos

What other parents are reading

7. Step away for a moment and come back later. 
Keeping calm is often times easier said than done. One of the best tactics is to notice when you can't keep it in anymore. Be aware of your bubbling anger and acknowledge that it's there ("I'm really angry right now"). 

"If you can instead breathe deeply and tolerate the angry feelings, you will probably notice that right under the anger is fear, sadness, disappointment. Let yourself feel those feelings and the anger will melt away," says Dr. Markham. Know that, sometimes, in order to do this you may need to step out of the room for a moment and come back when you feel like you can be a better parent. 

What other parents are reading

Celebrate your pregnancy milestones!


Enter your details below and receive weekly email guides on your baby's weight and height in cute illustration of Filipino fruits. PLUS get helpful tips from experts, freebies and more!

You're almost there! Check your inbox.


We sent a verification email. Can't find it? Check your spam, junk, and promotions folder.

Trending in Summit Network