9 Phrases You Can Use Right Now to Calm Your Child's Tantrums

Tantrum at the toy store? Say these with a calm tone and defuse your child's meltdown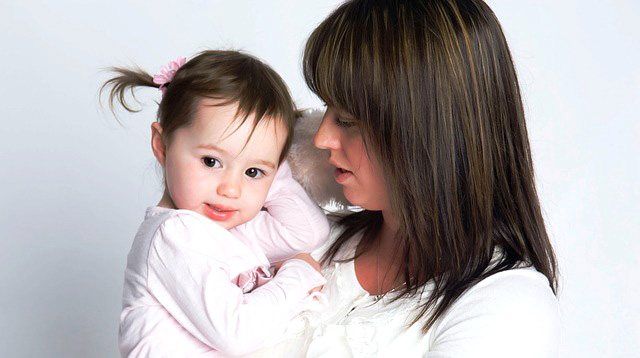 Tantrums are inevitable for a lot of children. It's part of growing up. "Young kids -- namely those between the ages of 1 and 4 -- haven't developed good coping skills yet. They tend just to lose it instead," Ray Levy, a clinical psychologist and author of Try and Make Me! Simple Strategies That Turn Off the Tantrums and Create Cooperation, told Parents. 

To help you get through this nasty phase, we suggest an arsenal of tactics. Keep your cool -- an important, albeit difficult, first step! -- and try out these tantrum-taming techniques:

1. "I know you really want it but…"
A trick you want to try during a preschooler tantrum is to acknowledge your child's feelings. Describe what he's going through. This sends the message that you understand and accept his feelings, which will help him move on from them, says Janet Lansbury, parenting advisor and bestselling author. Say something like, "I know you want that ice cream, but we're not having dessert until after dinner."

What other parents are reading

2. "What's this?"
Take advantage of your child's short attention span, says KidsHealth. Make him forget about the tantrum he's having by showing or giving him something more interesting. Give him a snack he loves, bring out his favorite toy (that you keep in your bag just for times like this) or propose a game to play.  Make sure you look and sound excited about what you're distracting him with too. It is also a great technique if you to stop a tantrum that's just about to happen.

3. "Show me." 
This technique may not be effective for older children, but it works well for young ones who have a limited vocabulary. A 2-year-old may be upset about something but doesn't have the words to say it, so he freaks out to release his frustration, pediatrician Dr. Jay Hoecker told Parents. If this is the case for your child, ask him to point out what's bothering him or what he wants.

4. "Is that a…?" 
Here's a tactic from What to Expect. It takes a little bit of acting to pull off, but it works. During your child's tantrum, get close to him and squint as if you're trying to see something far away. Then say something like, "Is that a puppy/pony/bunny?" Look around and conclude together that maybe it wasn't after all.  

5. "Silly time!"  
Imagine you're home with your child and he's getting red in the face, refusing to put on his diapers. Instead of wasting effort, get silly instead. Say, "If you don't put it on, I will!" Then place a diaper on your head, make funny noises or strut around. It's easy to make a toddler giggle just by being silly, and you can take advantage of that too during tantrums.

ADVERTISEMENT - CONTINUE READING BELOW

What other parents are reading

6. "Are you hungry/tired/sleepy?" 
"Being tired and hungry are the two biggest tantrum triggers," says Levy. So, make sure your child isn't both, or you'll have a cranky child on your hands for the rest of the day.

7. "Let's go outside." 
When you're at a store or in a restaurant with a toddler having a really bad tantrum, sometimes the best thing to do is to pick your child up and get him somewhere else. Being away tantrum-causing situation or a quick change of scenery can help calm your child down, says Levy. 

8. To yourself: "My child needs a hug." 
A full-blown crying fit will make it hard for you to try any of these tantrum tactics. "If your child is that upset, he won't be able to see you or hear you," says What to Expect. Instead, don't say anything and give her a firm but gentle hug. It will make your child feel secure and soothed, and calm her down. 

9. "…"
Ignore your child's tantrums and put your attention elsewhere. You'll find that a lot of the time, this is all it takes to stop it. It's especially true when you're sensing that the tantrum is just part of an act for your child to get what he wants. "Don't give the tantrum more power than it deserves, or you will find your child using anger more and more to get what he wants, Sara Bean, certified school counselor and former coaching advisor, says Sara Bean for Empowering Parents. 

Sources: Parents, KidsHealth, JanetLansbury.com, What to Expect, Empowering Parents

ADVERTISEMENT - CONTINUE READING BELOW

Recommended Videos

What other parents are reading

Celebrate your pregnancy milestones!


Enter your details below and receive weekly email guides on your baby's weight and height in cute illustration of Filipino fruits. PLUS get helpful tips from experts, freebies and more!

You're almost there! Check your inbox.


We sent a verification email. Can't find it? Check your spam, junk, and promotions folder.

Trending in Summit Network