Should You Enroll Your Toddler in Gymnastics Class? 9 Benefits of Structured Play

Gymnastics schools are all the rage these days, but is it for your toddler?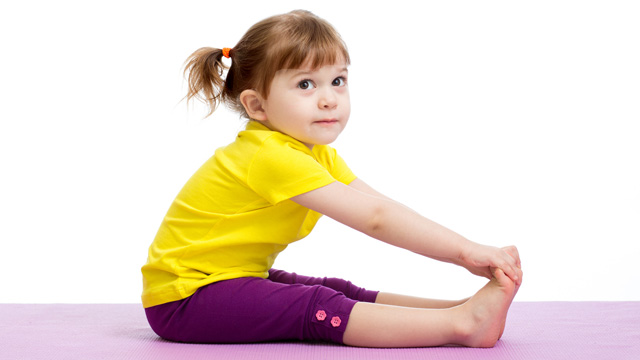 I must admit I was one of those moms who frowned upon the idea of enrolling kids to toddler gymnastics class. I mean, if I wanted my child to run around and jump all day, or climb and skip and crawl until he tires himself out, I'd take him to the park or a football field instead (which is what we did). There was one near our place, we could stay as much as we wanted, and I didn't have to pay the enormous fees.

Nonetheless, I continued reading up on toddler gymnastics and its benefits. As I would later find out, I was wrong to assume that giving kids time to do unstructured play and participating in a gymnastics class are the same. Though both involve engaging in physical activity, they benefit a young child in different ways.

Unstructured play vs structured play

For starters, let's define play. According to a report by the American Academy of Pediatrics, play is "an activity that is intrinsically motivated, entails active engagement, and results in joyful discovery. Play is voluntary and often has no extrinsic goals; it is fun and often spontaneous."

Unstructured play refers to any child-directed play activity. Structured play is usually parent- or teacher-led and is guided by rules or instructions  — a perfect example of which would be toddler gymnastics.

What other parents are reading

Unstructured play develops these qualities in a child

Creativity

Because kids have a free rein, they can experiment and try different things as they wish. 

Problem-solving skills

ADVERTISEMENT - CONTINUE READING BELOW

Free play presents situations where kids may find themselves facing obstacles, for which they must find solutions.

Imagination

Because there are basically no rules, your child could be anyone he wishes to be, from a soldier to a scientist, to a rock star. Through imagination, a broom could be anything from a machine gun to a telescope to an electric guitar, and this symbolic play helps advance his socio-emotional skills.

Social interaction

When kids play in a group, they relate and engage with each other and adjust accordingly. 

What other parents are reading

How structured play helps your child

Discover

A teacher or parent could easily introduce a child to new activities that he might not learn by himself.

Develop socio-emotional skills

Young kids often still need help with taking turns, observing manners, and respecting boundaries.

Stay focused

Because structured plays revolves around a goal, your child needs to concentrate and practice to get it right.

What is gymnastics for kids?

According to Kiddle.com, gymnastics is "a sport that involves exercises which require strength, flexibility, balance, and control. It may include running, jumping, tumbling, somersaulting, flipping, and balancing." These make gymnastics an ideal activity for children as they develop their motor skills, coordination, and balance.

What other parents are reading

Benefits of toddler gymnastics

1. A healthy body

Physical activity is beneficial at any age, but when it is initiated at toddlerhood you are helping your child make being active a habit.

The World Health Organization (WHO) has issued new guidelines on physical activity for children in April this year: "Improving physical activity, reducing sedentary time, and ensuring quality sleep in young children will improve their physical, mental health and wellbeing, and help prevent childhood obesity and associated diseases later in life," said Dr. Fiona Bull, program manager for surveillance and population-based prevention on of non-communicable diseases at WHO.

ADVERTISEMENT - CONTINUE READING BELOW

Recommended Videos

2. Discipline

Some of the values imbued in children who participate in gymnastics classes are sportsmanship, dedication, and hard work, all of which would not happen without discipline. Because learning and perfecting a move involves failing and trying again and again, grit, patience, and perseverance are also developed along the way.

3. Social skills

Joining a toddler gymnastics class means being in a group, which inevitably provides opportunities to interact with kids their age and their gymnastics teachers. Through this, they learn to listen, follow instructions, answer when spoken to, and remain quiet as instructed. 

4. A healthy mind

Research has found that kids who are physically active exhibit an improved academic performance. Moreover, gymnastics requires mental focus, concentration, and visualization, too, all of which contribute to a sharper mind.

What other parents are reading

5. Physical strength

Gymnastics helps a child become agile and strong at a young age, building strength both in the upper and lower body. Flexibility is also developed, as is endurance. Over time, and with regular training, a child who commits to gymnastics will have a fit and strong body. 

6. Confidence

Being able to learn a skill, or successfully carrying out a routine is one big confidence booster. As your child discovers what his body can do, and advance to more difficult challenges, he will gradually develop confidence in himself.

7. Ability to set goals

In gymnastics class, each kid is made to carry out certain activities that are ideal for his age, and mastery means advancing to the next goal. This helps your child understand goal-setting in a practical manner.

ADVERTISEMENT - CONTINUE READING BELOW

8. Enjoyment

It is natural for kids to want to keep moving around, and we know this by heart! Often, at home, it's impossible to make them stay still even when we ask them to. Thus, you could imagine how fun and liberating it is for a child to be in gymnastics class where they are encouraged and even praised for tumbling or flipping. Being around kids their age makes for an instant playdate, too, and while they may seem shy and anti-social at first, kids will come around soon enough and play!

9. It may prepare them for formal schooling.

Kids who've had an enjoyable experience learning gymnastics in a group may be more open to the idea of school when he comes of age. A positive class experience creates a model on which he will base his expectations for academic learning.

What other parents are reading

Choosing a gymnastics school for your child 

If you're on the lookout for a gymnastics class for your child, here are some things to consider carefully.

1. The school

Aside from its location, which is probably the third thing you'll check after choosing one based on reputation and fees, you also want to know their policies and the variety of classes they offer. 

2. The coaches / teachers

The coaches will be in direct contact with your child, so it is imperative that they are skilled, are of good moral standing, and that they also care about the well-being and safety of your child. They should also be active in providing you feedback and are easy to approach if you have concerns.

ADVERTISEMENT - CONTINUE READING BELOW

3. Equipment

The variety and quality of equipment in a gymnastics school will be crucial in learning skills and in his safety. Go for a visit with your child (or take advantage of a trial class) to see if you are comfortable with the layout, space, and safety features vis-a-vis the number of students, and the coach-to-student ratio. Get a feel of what it would be like with students and their parents and/or guardians as well. That should give you a clearer picture of whether or not this is the environment you pictured. 

What other parents are reading

Celebrate your pregnancy milestones!


Enter your details below and receive weekly email guides on your baby's weight and height in cute illustration of Filipino fruits. PLUS get helpful tips from experts, freebies and more!

You're almost there! Check your inbox.


We sent a verification email. Can't find it? Check your spam, junk, and promotions folder.

Trending in Summit Network