5 Characteristics Gifted Children Have In Common

Are these qualities something you see in your child?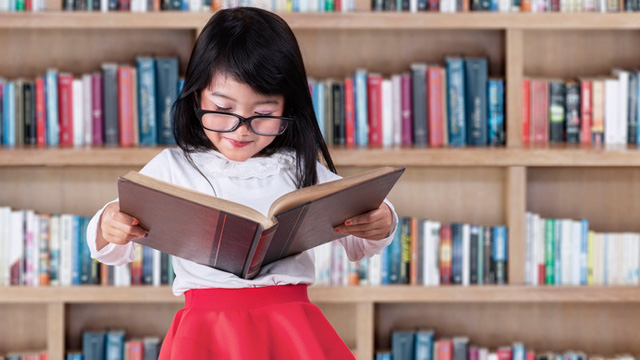 There is a degree of pride a parent feels whenever his child is referred to as "advanced" or when he surpasses standards expected of his age group. It is something many parents wish for their child (it's also why children reaching their milestones sometimes feels like a competition). 

A parent might feel proud saying her baby skipped the "crawling" phase and went straight to standing up, or his child could already identify colors or read three-letter words long before he entered preschool. It's tempting to say a child who displays such characteristics could be "gifted," but, as experts will probably tell you, it is difficult to assign such labels without a proper assessment.

(If you think your child is gifted, talk to your child's pediatrician. You may also visit the Philippine Center for Gifted Education here.) 

More from Smart Parenting

Common characteristics of gifted children

David Palmer, Ph.D., an educational psychologist and the author of Parents' Guide to IQ Testing and Gifted Education: All You Need to Know to Make the Right Decisions for Your Child, wrote, "There are no universally accepted traits that you can look for and no definitive signs that will tell you for sure whether your child is gifted." Giftedness, after all, is a function of how a child's brain processes information, according to experts, which results to advanced cognitive skills.

ADVERTISEMENT - CONTINUE READING BELOW

CONTINUE READING BELOW

Recommended Videos

A gifted child may have a highly developed vocabulary

Palmer says children who are gifted not only speak early and have a vast vocabulary, they also learn new words easily and are able to thread them together in longer, more complex sentences. "[They have] the ability to understand and carry out multi-step directions at an early age (e.g., go to the dining room, get the blue book on the table, and put it back on the shelf in your room, then bring me the clothes on your bed so I can wash them). They can also change the way they speak — more complex with adults, and more basic words with someone younger — to adapt to a certain audience."

Gifted kids can have early reading skills

Kids who are gifted often pick up books and start looking into the pages even before they know how to read, such that by the time they are ready for school, they're already familiar with the alphabet and could read short words. It has also been observed that kids who turn out to be gifted spend a lot of time reading (and they can comprehend the story), and their interests are not limited to children's books alone.

ADVERTISEMENT - CONTINUE READING BELOW

More from Smart Parenting

A gifted child can be highly focused on a particular area of interest

While they are interested in anything and everything, gifted kids are also known to have a deep interest in specific topics (e.g., space, the solar system, animals) which they research about passionately, even without help. That's another common trait among gifted kids: they prefer to work independently, says Palmer.

A gifted child will ask insightful questions

Not suprisingly, children who are gifted and thirsty for knowledge have a lot of questions to ask. However, while it's common for kids to be inquisitive, gifted children ask questions that are more insightful. They also have an excellent memory and could easily recall things they've read or seen without difficulty.

A gifted child may be sleeping less

Colleen Kessler, an American book author, homeschooling mom to four kids, and a master's degree holder in gifted education, says in her blog that there may be some truth to gifted kids needing less sleep.

ADVERTISEMENT - CONTINUE READING BELOW

"When I sifted through recent research while I prepped for my recent webinar on managing intense kids, I found references to findings that suggest gifted and intense kids might actually need more sleep than their peers, but have more trouble shutting it down. This makes them appear to need less, but their bodies are actually craving way more sleep than they're getting. After having worked ith gifted kids for a total of 10 years — first as a third-grade teacher, then as a gifted intervention specialist — she admits, "I think those researchers might be onto something."

Trending in Summit Network