Screen Time Na Walang Guilt? Meet Ms. Rachel of Songs for Littles

Can't skip screen time? This mommy-tested show makes each screen time worthwhile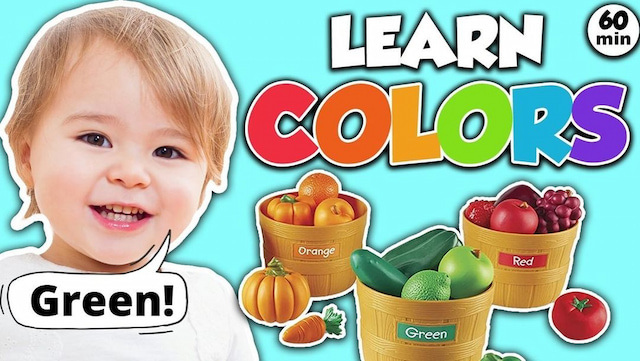 One of the hot topics when it comes to parenthood is screen time. "Should we allow our little one to watch?" 

"How long can they watch TV?"

"Am I a bad parent if I let her watch for more than an hour?"

Though answers and suggestions vary, many times parents need the help of Cocomelon and Blippi to get by (and survive).

A mommy from our Smart Parenting Village community shared her experience in a newfound show that makes her child's screen time worthwhile because there's a lot of learning happening. From talking, to sign language, to counting and shapes--this show makes every second count.

Educational screen time to try

"Hi mga Misis! Flex ko lang si Ms. Rachel ng Songs for Littles - Toddler Learning Videos, isa kasi siya sa nakatulong sa anak ko makapagsalita, makabasa, and makaintindi. Simula 1 year old si LO ko ay isa ito sa nagustuhan niyang panoorin.

"At the age of 2 natutunan na niya ang phonics sounds, counting numbers, how to say sorry, yes/no, etc., and bago siya mag 3 years old ay nakakabasa na siya ng mga words. 

"Ngayon naman malapit na mag 4 years old ang anak ko and he can read simple sentences like 'The flower is red'', ''The sun is yellow," "Jack is playing mud," ''The brick is brown,'' ''Mommy is pretty,'' etc.

"Mga simple sentence pa lang pero nakakatuwa, and I'm proud kasi patuloy siyang nag-iimprove.

Mommy community approved

Other mommies also attested to the "magic spell" Ms. Rachel of Song for Littles has on their little ones: "She's one of the reasons why my toddler knows a lot of things!"

"Yes yes to Teacher Rachel. Yung baby ko 1 year old ginagaya nya actions ni Teacher Rachel. She can say, "please", "Mommy Dede", Dada, Papa, Mama, Tata and labas. She can understand very well din po pag kinakausap ko." says another Smart Parenting villager.

ADVERTISEMENT - CONTINUE READING BELOW

"Yes to Miss Rachel!" says another mom. "My son learned how to clap and say Dada and Mama at an early age. We limit his screen time to just 30 mins max per day."

"Yes, maganda ito compared kay Cocomelon kasi para siyang actual teacher. 'Yung interaction niya sa bata maganda kasi personal ang approach niya. Dahan-dahan niya binibigkas 'yung words. Even kids with autism, effective siya."

PHOTO BY

INSTAGRAM /SONGSFORLITTLEONES

4 reasons why little ones and mommies love Ms. Rachel

1. Learning through music.

Ms. Rachel's way of teaching is through singing and she has a great voice. She teaches lessons while singing and smiling, and it makes toddlers feel that they are playing and enjoying the song, not "learning" per se.

Ms. Rachel's voice is "magical" because she is a graduate of Music from New York University.

She earned her Masters in the said field and wrote the music for Off-Broadway children's musical, "Dance Divas". No wonder her singing gets the little ones' attention!

2. Easy talking/speaking training

Ms. Rachel's unique way of teaching communication is the close-up movement of the mouth for every word spoken.

This makes copying the words easier for the babies and toddlers, who love to copy what they see.

She also teaches the specific use of each word in a way that toddlers can understand easier. In one episode, she explained that baby animals call their "mommy" because they need something.

ADVERTISEMENT - CONTINUE READING BELOW

This will teach younger babies to not only talk and say "mommy", but also say "mommy" if they need anything.

RELATED: How Simple Back-And-Forth With Your Child Pays Off In Her Brain Development

This technique is actually "scientific" as Ms. Rachel's background also includes early childhood education studies at Harvard and Bank Street College.

She is also currently pursuing a second masters degree in early childhood education.

Ms. Rachel has worked with young children and has worked as a toddler teacher for children with disabilities.

That's why toddlers suddenly start copying Ms. Rachel's words easily!

READ MORE STORIES ON SCREEN TIME:

3. Participation and recognition

ADVERTISEMENT - CONTINUE READING BELOW

One of the difference of the videos of Song for Littles versus other videos, as other mommies pointed out, is that it feels like Ms. Rachel is personally talking and teaching the one watching.

She asks questions like "Can you say this?", "Can you do this?", and it makes toddlers feel that Ms. Rachel is actually talking to them.

She often says "Good job", too, which encourages the little ones to participate more.

4. Strategy for mommy

Lastly, mommies also learn from Ms. Rachel's video as they try to adopt her strategy in teaching toddlers: "And for me as a Mommy, inadopt ko ang mga ginagawa ni Ms. Rachel so hindi lang anak ko ang natuto ako din, since first time mom ako, it's a big help din sa akin na ganito pala.

"I learned na dapat pala ganito, ganun, ganyan so I started to talk slowly para din talaga magkaintindihan kami ng anak ko, I always smile kapag nag-aaral kami, I always commend him, every time na nagawa niya ang activity or natapos niya ito, ''Good job!'', ''Well done!''

ADVERTISEMENT - CONTINUE READING BELOW

RELATED: Baby Talk Doesn't Help With Language Development: Use Real Words!

Since Ms. Rachel's strategy seems effective in teaching babies and toddlers, mommies also learn by watching her. They start to copy her sing-song voice, smiling while teaching, giving praises here and there, etc.

In no time, little ones start singing the songs, dance and copy Ms. Rachel's words, even her accent.

For sure there are times that we can't escape screen time, but one thing we can control is what they watch. By finding educational videos which promote learning, we can make each screen time count with *lesser* guilt.

Trending in Summit Network