Paulit-Ulit na Lang! Here's Why Repetition Is Great for Your Toddler!

Repetition is the foundation of learning!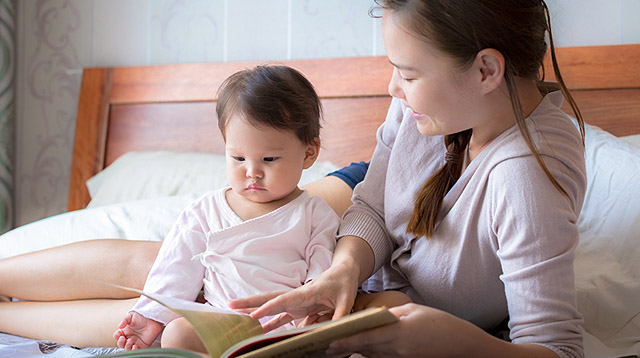 It's annoying to read the same book, hear the same song, or watch the same video clip over and over again. It can even be frustrating when you repeat an activity for what feels like a million times. But if that's what your toddler wants, there is no saying no most of the time. The silver lining: repetition is vital to your child's development.

Repeating an activity or reading the same book over and over again is how your toddler will learn not just words, but also math, how to use the spoon and fork, ride a bike, and many more! You probably don't notice it, but you're already encouraging repetition.

Repetition is the foundation of early learning

Learning leads to the growth of neural connections in the brain. "A one-time experience is not enough for a neural connection to form and stabilize. It is through repetition that possibility becomes ability," explained Kindermusik educator Analiisa Reichlin. It helps improve brain functions such as information retention or memory building.

Repeating a word or activity can help hone skills. In every repetition, your little ones learn something new as they may modify an action a little bit just to see what difference it makes. He's practicing to master a word or action when he does repetition.

What other parents are reading

Repetition gives your kid the confidence to take on tough tasks

It's not just for learning music or words, but a toddler also learns about action and consequence through repetitions. By repeatedly throwing his sippy cup, your tot learns that it will fall to the ground. Through repetition, a toddler learns to practice a skill like running or climbing the stairs.

ADVERTISEMENT - CONTINUE READING BELOW

"If [kids] don't understand something, they can work at it and, with repetition, they really come through. That satisfaction sets them up with confidence for later learning — in school and beyond," explains literacy specialist Judith Wright.

Repetition gives your child a sense of security

"Repetition is also comforting for your toddler. She wants you to read the story over and over because she can predict what's going to happen next. This gives your toddler a feeling of security and structure," explains pediatric speech and language therapist Sunita Shah.

That's why babies love playing peek-a-boo. Repeating it teaches them to anticipate what's coming next. Reading a story or repeating fingerplay actions repeatedly makes your little one more excited at every turn.

How to support your child's love for repetition

The next time your toddler asks you to read the same book before bedtime, try not to roll your eyes. Here are a few mor things you can try to support your child's learning:

Tweak the way you read or do an activity

Vary the way you read words or change the story a bit. Ask your kid questions to encourage him to anticipate what happens or to practice his cause-and-effect or action-reaction thinking. Try taking turns singing nursery rhymes and songs, which can be repetitive.

Don't always buy new toys

When you buy toys or open gifts for his birthday and Christmas, set aside some of the toys. Let him play with just a few toys at a certain time. If you see your little one has lost interest in his toys, give him another toy, but do not get rid of it. He may want to play with them again after some time.

CONTINUE READING BELOW

Recommended Videos

Offer something new

After reading the same book, offer a different one to see if another book can capture your child's interest, but don't force it if he's not ready to let go of learning from his favorite book, song, or video.

Set up a routine for your toddler

If anything disrupts your child's usual routine for his bath, snack and bed time, he can throw a fit. So tell him beforehand about any considerable changes to help him adjust.

Don't hesitate to promise to read the same book, play the same song, or let him to the same activity on another day to encourage him to try new things. But make sure to follow through.

What other parents are reading

Celebrate your pregnancy milestones!


Enter your details below and receive weekly email guides on your baby's weight and height in cute illustration of Filipino fruits. PLUS get helpful tips from experts, freebies and more!

You're almost there! Check your inbox.


We sent a verification email. Can't find it? Check your spam, junk, and promotions folder.
Trending in Summit Network