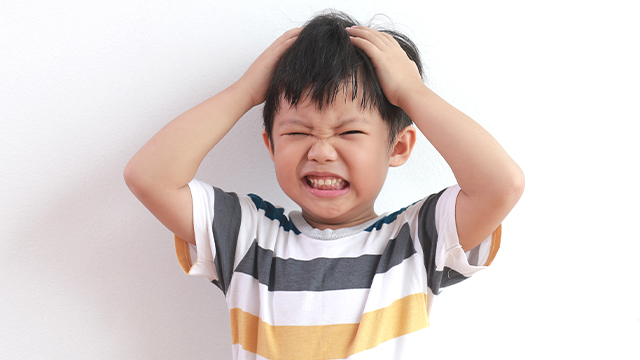 "No!" "Ayaw!" "Ayoko!" You may be hearing these words more and more from your kids as they settle into their toddler years. It can get frustrating when you see your child develop a seemingly stubborn streak.
Before you worry too much, keep in mind that this kind of behavioral change is typical. At this age, kids are learning to test their limits and assert their independence. By disagreeing or contradicting their parents, toddlers actually become more confident.
It doesn't mean you put up with misbehavior. Take advantage of this additional time you get to spend at home by helping your child channel this desire for independence into something more positive and productive.
A practical way is to get the kids involved in tasks at home. It will encourage them to be self-reliant and self-sufficient. Here are some tips and practices you can adopt:
[ads:3]
1. Give your kids responsibilities.
Designate them as your family's "toy keeper" whose task is to make sure all the toys are packed up and kept in their respective bins after playtime. Provide them with miniature versions of everyday items that they can use to do "small" chores at home. Maybe a rag or a sponge of their own to wipe spills or messes with. Teach them to always place their dirty clothes in the laundry basket. Make sure to simplify a task into multiple, easy-to-follow steps if needed.
It's all about looking for opportunities for your toddlers and making them understand the consequences if they do not do their responsibilities.
2. Let your kids do things for themselves.
This is an integral part of learning that some parents may have a difficult time accepting. Moms and dads of little kids know how hard it is not to come to the rescue when they see their child having a hard time. But for kids to become self-sufficient, they need to learn to do basic but essential life skills on their own.
[ads:8]
Let your kids do simple tasks you know they can do. Allow them to finish their meal on their own. Encourage them to put on their shoes. Let them change their clothes by themselves.
3. Encourage your child to make decisions.
Kids will want to test what they can and can't do. It's a way for them to exert control over themselves and their surroundings. Instead of turning every little conflict into a battlezone, why not go for diplomacy?
They don't want to wear a particular piece of clothing? Encourage them to talk to you about it. You can suggest two to three alternatives, but ultimately, respect whatever decision they make. This way, they become confident in dressing themselves and will be encouraged to do so in the future. By exercising their decision-making skills, your kids also develop creative problem-solving skills!
4. Show your kids how it's done.
If you can't resist the urge to step in, why not join them instead? This way, you're not doing the task for your children or undermining their ability to do it — you're demonstrating the proper way it's done.
[ads:14]
This is particularly helpful when it comes to instilling the importance of hygiene and health in your kids, something that's all the more important given the recent happenings.
Stand beside each other in front of the sink as you do the proper handwashing techniques — you can even sing together if you want to. Ask them to join you as you clean up at home. Let them see you practice what you preach as you both strive to stay clean and healthy.
5. Be consistent.
Don't be discouraged when things don't work out in the beginning. Now that you're setting limits and creating a safe space for your toddlers to learn about themselves and discover their world, you'll need to stay committed.
Trust the process, but remember to observe your child and adjust your game plan accordingly. Kids learn at their own pace; don't give them — or yourself — a hard time about it. Balance consistency with flexibility!
[ads:19]
6. Train for patience.
Yes, "train" not "try" for patience. As the parent and as the adult, it would be your duty to train yourself to be patient during this prickly stage of your toddler's behavior. It's okay to get frustrated — that's only natural!
The important thing here is to not let your temper get the best of you. Check your tone and your words. And for some parents, check your eyes and facial expressions, too! Kids are intuitive and notice more than you think.
7. Respect kids as individuals.
Remember that your child is not a mini-Mommy or a mini-Daddy. They are their own person, and this means they have their own likes and dislikes. They are also very young and, as such, are still learning about themselves day by day.

Let's keep in mind that what's important is to give toddlers and preschoolers a healthy amount of freedom to assert themselves and practice independence as they play and explore. Since the whole family has been spending more time at home, make sure you are there to support your toddler's learning and development.
[ads:25]
Watch this video to learn more:
As toddlers start to assert their independence and discover themselves, support their learning and development with proper nutrition partnered with NIDO 3+ and NIDO 5+ for extra protection.
NIDO 3+ and NIDO 5+ are the only growing-up milk drinks that contain Lactobacillus Protectus with L. Rhamnosus, which is scientifically proven to help support children's respiratory defenses when partnered with a balanced diet and an active lifestyle. It helps protect them against pathogens in the upper respiratory tract that can cause common coughs and colds.
NIDO 3+ and NIDO 5+ have a new and improved formulation specially designed by experts to address the growing-up needs and nutrient gaps of Filipino toddlers and preschoolers ages 3 to 5. NIDO 3+ and NIDO 5+ are packed with other essential nutrients such as DHA, LA, and ALA for the brain; PREBIO3® fiber to support healthy digestion, and other essential vitamins and minerals that support children's overall growth and development (Vitamins A, B, C, D, E, iron, selenium, and zinc).
[ads:30]
NIDO 3+ and Nido 5+ are available via Lazada, Shopee, and GoodFood. For more information, follow NIDO 3+ on Facebook.
ASC REFERENCE CODE: N016P041320SS