Why Being The Best Can Be Harmful: Expert Explains Intensive Versus 'Good Enough' Parenting

Filling up your child's schedule and making sure summer is not wasted? Here's why that might create adverse effects.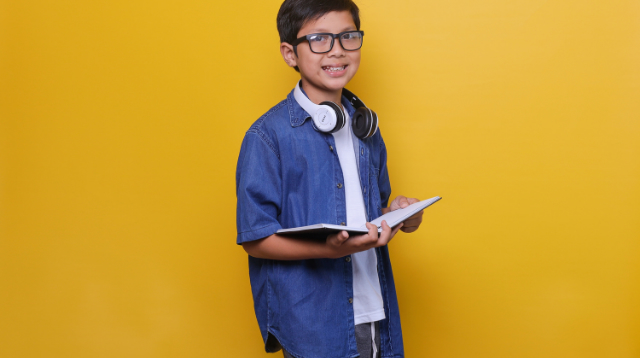 Parenting styles have evolved from generation to generation and just in our lifetime we've encountered several, some of which made us rethink the way we parent our children.

In 1969, the term 'helicopter parenting' was used for the first time to refer to parents who hover like a helicopter over many aspects of their children's lives from school to social life. Then, in 2011, the term 'tiger parenting' was coined after author Amy Chua published her famous book The Battle Hymn of the Tiger Mother.

Tiger Parenting refers to highly controlling and authoritative parents who want to drive their children to high levels of success. In 2015 came the terms Lawnmower or Snowplow Parenting,  which generally refers to parents who try to  'fix' or remove obstacles in their children's way to save them the problems and discomfort it may cause.

The terms even became more popular in 2019 at the height of the College Admission Scandal in the US where wealthy parents tried to pay elite colleges to get their children into Ivy League schools. 

RELATED: A Valuable Lesson From Mom Who Got This Teen Into 8 Ivy League Schools

Parenting styles are often products of the signs of the times. Recently, the article "How To Quit Intensive Parenting" which came out in the US magazine Atlantic and written by author and early childhood policy expert Elliot Haspel, discussed yet another style called Intensive Parenting which, he says, is the 'prevailing American child-rearing model across class lines.

ADVERTISEMENT - CONTINUE READING BELOW

The writer defines it as a style where parents "overextend their time and money curating their child's future" to ensure their future success and stability.

According to scholars, the style is a response of middle class families to the anxiety brought about by the economic changes of the mid-to-late 20th century which was characterized by 'shrinking manufacturing jobs, globalization, growing wealth inequality, a sense that children were both 'vulnerable and moldable…'. This response extended into the 2010s and cut across class lines.

Intensive Parenting vs. Good Enough parenting

Without noticing it, we Filipino parents may be intensive parents ourselves but in different degrees. It usually happens when we micro-manage our kids like enrolling them in as many extra-curricular activities as they can accommodate on top of their academic responsibilities, leaving little space for rest and relaxation.

It also happens when we make sure summer is not 'wasted' and used as an extension of learning by enrolling our children is advanced academic courses, even if they protest or even if it leaves a dent on our budgets.

RELATED: Ikinwento Ni Pokwang Kung Bakit Okay Kay Lee O'Brian Ang Kanyang Filipino Parenting Style

Another situation demonstrating intensive parenting is when we become overly protective of our children by making them feel that the world outside is more dangerous than it is. 

According to the same Atlantic article, a good counter to intensive parenting is "good enough" parenting, a phrase coined in 1953 by the British pediatrician and psychologist Donald Winnicott:

CONTINUE READING BELOW

Recommended Videos

Winicott pushed back strongly against the idea that children require perfection from their parents, or that children should be perfectible. "There is room for all kinds of [parents] in the world," Winnicott wrote. "And some will be good at one thing, and some good at another. Or shall I say, some will be bad at one thing, and some bad at another."

RELATED: 6 Compelling Reasons To Be A "Good Enough" Parent

He added another idea too: That no one-size-fits-all parenting model exists. "You are specialists in this particular matter of the care of your own children. I want to encourage you to keep and defend this specialist knowledge. It cannot be taught."

How to move away from Intensive Parenting

Good enough parenting involves acknowledging that point where further optimizing what our children can do or achieve can do more harm than good, says Haspel. Here, the Atlantic article author provides some ways in which parents can move away from intensive parenting: 

1. Think of parenting not as a set of instructions.

Instead, think of it as a set of 'several dials' where support that displays  love and validate feelings should be turned up at 10, 'solving your child's problem turned pretty low, while providing educational support and offering extra-curricular activities, should be in the middle. 

The article adds, "Your exact dial settings will depend on your values and your family situation, of course."

2. Unravel societal myths that perpetuate intensive parenting.

Haspel explains that some parents overestimate the extent to which their day-to-day parenting choices influence child development, fueling unnecessary pressure.

ADVERTISEMENT - CONTINUE READING BELOW

An example is when parents give their children the perception that there are 'enormous' dangers outside the home thereby limiting their autonomy and independence. 

3. Completing college—whether it is a top school or not—is a cause for celebration.

Another pressure to children–that surely even Filipino families can relate to—is getting into an elite college with the belief that this is the only way for them to secure a successful future.

Haspel quotes author Matt Feeney who wrote that the college-admissions process is "truly one of the most influential forces for the steering of human behaviors and the formation of human attitudes in the United States."

"While all parents want their children to succeed in life, the best way to guide them is using a parenting style that will leave them whole and healthy in the end."

While the article points out that college graduates in the US get 'wage premium' compared to those did not graduates, this gap does not necessarily apply for college completers who did not graduate from elite schools.

"In other words, parents should be reassured—and reassuring one another—that their kid attending a mid-tier university instead of an Ivy, or even taking a track toward a well-paying trade, is an equal cause for celebration," wrote Haspel.

4. Go easy on those extra-curriculars.

Haspel warned against normalizing adding more extracurriculars to children's schedules as well as pouring a good amount of parents' time and money into them. 

This requires a culture in which "parents' needs outweigh child optimizations." Same goes with "spending hours completing our children's homework with them. Such activities require 'attentive' rather than 'intensive' efforts, he stressed. 

5. Encourage adult friendships, prioritize rest.

ADVERTISEMENT - CONTINUE READING BELOW

"We need to reassure one another—explicitly, publicly—that being a whole person is being a good parent," Haspel writes.

He adds that our everyday decision as parents impact the well-being of our children. 

While all parents want their children to succeed in life, the best way to guide them is using a parenting style that will leave them whole and healthy in the end.

As the article points out, being 'good enough' doesn't mean mediocrity but knowing when pushing our children too far is doing them more harm than good. 

What other parents are reading

Celebrate your pregnancy milestones!


Enter your details below and receive weekly email guides on your baby's weight and height in cute illustration of Filipino fruits. PLUS get helpful tips from experts, freebies and more!

You're almost there! Check your inbox.


We sent a verification email. Can't find it? Check your spam, junk, and promotions folder.
Trending in Summit Network