6 Must-Read Guidelines Before Your Child Joins Facebook

Teach kids about online safety and social media manners with Facebook's help.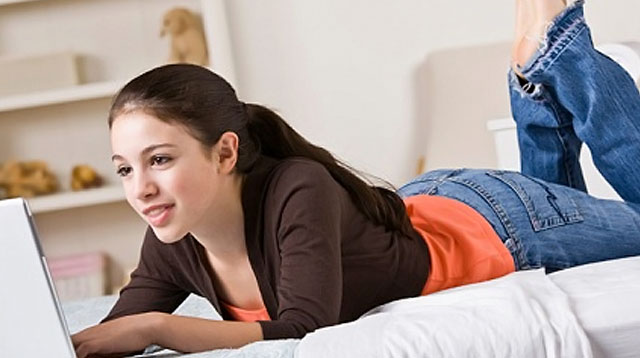 Although the minimum age requirement for those who sign up for Facebook is 13, we know that it's easy enough for any one younger to sign up. Heck, we even make Facebook accounts for our kids when they're just babies. We get it. It is how so many of us stay in touch with family and friends here or abroad. But you can't deny the perils of this platform as well. 

I am especially aware (and wary) of it now since my son just turned 12. I dread the day he will tell me he wants to be on social media. I know my way around the World Wide Web, and it can turn nasty quickly. But we can't forever shield our kids from it as well. 

That's why it's a bit comforting to hear that Facebook recently launched Parents Portal, a new page on its Safety Center. It is basically a hub where you can find information about security basics: how to get started and stay safe online, such as creating a strong password to prevent hacking; safe friending, and safe sharing. Here, parents can find guides written especially for parents of kids who are Facebook newbies to help them navigate social media space and teach their kids about staying safe online. 

What other parents are reading

Some of the most useful tips from Parents Portal: 

Start the conversation early.
Even when your kids are not yet on social media, you can talk to them about it when they see you checking your Facebook or when you show them show them photos of lolo and lola. By the time they sign up, it'll be easier to have a discussion with them about the do's and don'ts. Facebook's Parent Portal also recommends that you and your child should be online friends -- but respect their independence while staying up-to-date with what they do online.

Make use of key safety teachable moments.
Just like setting ground rules for, say, a new video console or mobile phone, when your child turns 13 years old and is old enough to join Facebook and other social media, it's a good time to talk about safe sharing. Real-life safety measures such as looking both ways before crossing a street is akin to thinking twice before posting anything online. Remind your child never to share personal identifying information to a stranger online, and make sure he tells you when someone online asks him personal questions.

Remember: real-life good manners apply online.
Having a social media profile is like having an extension of yourself, so all social etiquette still applies. The golden rule: If it's not something you want others to do to you, don't do it to others. Just because he's only in front of a computer doesn't give him the right to be disrespectful to others. Personal attacks can be emotionally damaging. Likewise, if someone posts a not-so-nice comment about him, he should never hesitate to share it with you, so you can discuss it with him.

ADVERTISEMENT - CONTINUE READING BELOW

What other parents are reading

Be a good role model.
The adage that children will "do as you do, not as you say" is as true online as it is offline. If you're always on your phone checking notifications, your child may pick up that habit as well. If you lash out online after a bad day, he can copy you (you're friends remember, so he'll see it). Facebooks Parent Portal suggests, "If you set time restrictions on when your child can use social media or be online (e.g., no texting after 10:00 PM), follow the same rules."

Have your own rules; no need to compare.
Every parent has his own way of raising their child, so just make sure to adopt your parenting style to his online activities as well. If your child responds to pointing system or a contract agreement negotiation (for hours online), or whether taking away privileges is a good consequence for a broken rule, then they should also work for his online behavior. There are apps and programs that can help you monitor internet and social media use, but before you can use them…

Make sure you understand technology.
In order to be able to monitor your kids' behavior online, you should be adept at technology as well or be two-steps ahead. If not, there's no shame is asking your child to teach you about websites and apps. "The conversation can also serve as an opportunity to talk about issues of safety, privacy and security," suggests Facebook. As a parent, it's your duty to know what he wants to read online so you know if it's appropriate or you can be prepared for his questions, if there'd be any.

CONTINUE READING BELOW

Recommended Videos

What other parents are reading

Here are some questions you can use to start a discussion about social media safety and limits:

Do you feel like you can tell me if you ever have a problem at school or online?
Help me understand why social media is important to you.
Can you help me set up my profile?
Who are your friends online?
I want to be your friend on social media. Would that be okay with you? What would make it okay?

The Parents Portal has the important basic stuff, but you need to be patient enough to navigate the whole Facebook Safety Center, because it will redirect you to that umbrella page to address specific queries such as securing accounts and protecting information, among other safety concerns. (It even has a Bullying Prevention Hub). The pages itself are pared down to the basics for easy reading, but you may have to go through a series of clicks to get the answer you're looking for.

It pays off at the end because as a Facebook user myself, I learned quite a few new things, or at least I know where to go to if I have questions about safety or privacy. It would have been nice, though, to have a shortcut button somewhere in the homepage for easy access. I'd have never known about how to get to the page or website, if I didn't dig through fine print.  

To go to Facebook's Parent Portal, click here. Or on your Facebook Homepage, click "Privacy" (fine print) on the lower third column to direct you to its Data Policy Page. From there, on the lower left column, click Facebook Safety Page, and then Parents Portal.

ADVERTISEMENT - CONTINUE READING BELOW

What other parents are reading

Celebrate your pregnancy milestones!


Enter your details below and receive weekly email guides on your baby's weight and height in cute illustration of Filipino fruits. PLUS get helpful tips from experts, freebies and more!

You're almost there! Check your inbox.


We sent a verification email. Can't find it? Check your spam, junk, and promotions folder.
Trending in Summit Network